The much anticipated Vijay-Samantha starrer Katthi hit the screens on Diwali Wednesday amid much confusion over its release. Grossing more than 12.5 crores within the first 2 days, and rave reviews, here is a look at exactly what Katthi has to offer.
Katthi's major selling point is of course its loaded social theme, and very smart handling of the same. Films which deal with heavy subjects can very easily slip into a preachy stance, but Katthi balances the emotion, the facts and commercialism extremely well.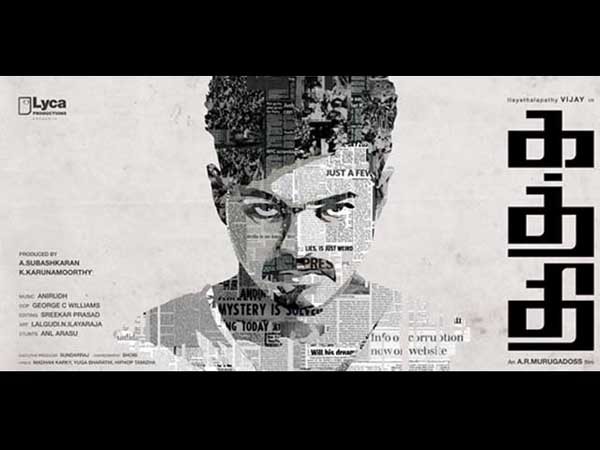 The story begins at a Kolkata prison, with policemen chasing prisoner Kathiresan (Vijay). A few twists and turns later, Kathiresan finds himself in Chennai and on his way to Bangkok with the help of his friend Dhanu (Satish). He however changes his plans after meeting Ankitha (Samantha Ruth Prabhu).
Soon after, he witnesses a cruel gun shooting. He approaches to help, only to find the victim, Jeevanandam (Also Vijay) looking exactly like himself. Using the situation as a 'Get out of Jail Free' card, Kathiresan ships his doppelganger to prison in his place and things are fine until, he finds out exactly who the mysterious look alike was, and why arrogant business man Chirag (Neil Nitin Mukesh) wanted him dead in the first place.
A poor and oppressed community fighting for their rights against rich corporates and/or corrupt government officials is in fact an extremely clichéd and overused plotline in Tamil cinema. What makes Katthi stands out is the subtlety with which it takes on many more issues. At the very beginning, the superimposed images of industrial machinery within the silhouettes of nature and human labour, itself makes a powerful statement about industrialization and it's effect on our country. Katthi attacks the media for its "If it bleed, it leads" attitude. It talks about ideologies of Communism and Capitalism, wealth and poverty, it talks about urban and rural differences, about old age and will power. AR Muragadoss proves with panache, that a single social issues doesn't have to define your story. Even cursory glances at multiple issues can drive a narrative forward.
Nammala patni pottavangalukku namma saapadu podanum!

We need to feed those who starved us.
Dialogues deserve mention, and for those of you who follow TV and social media, you might pick up on a few references. Vijay proves he is an adept actor above anything else, while Samantha doesn't add much to the story at all. Anirudh's music has been topping charts, although the songs feel rather misplaced in the movie itself. Some action sequences seek to insult your intelligence, but are entertaining anyway thanks to the goose-bump inducing background score.
Screenplay fails in a few scenes, with loose ends, unanswered questions, or plain absurdities. Having senior citizens spend 3 days in a (surprisingly clean) water tunnel, with all basic amenities (I assume) and phone connectivity, or having 12 corporate CEOs plot murders in a conference room is a stretch, even if it was just to make a point.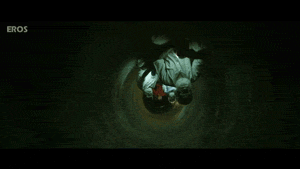 Comparatively, Thuppaaki was neatly finished, with lesser number of loopholes. But despite these logic issues, the theme unquestionably overshadows the few flaws Katthi might bear. If only this could translate into something bigger in real life society.
Vijay fans and Non-Vijay fans, Don't miss the movie.
3.5/5