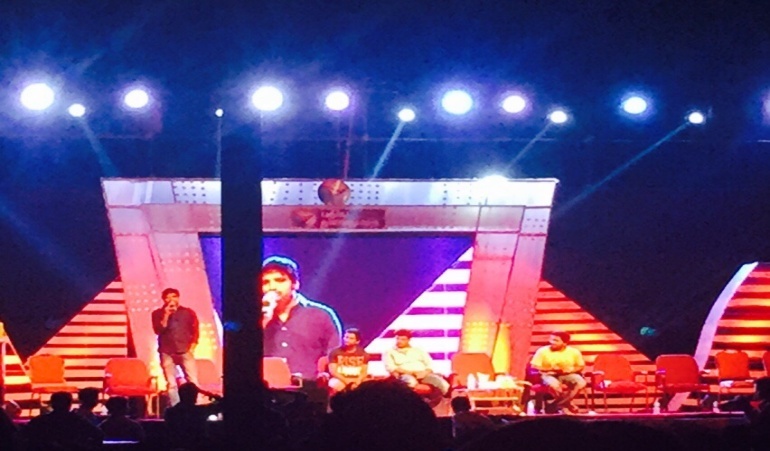 Ethir Neechaal fame Sathish, stunt master Jagan and Madras fame Hari attended the inaugural function of Kalakrithi'15. The line-up of chief guests was quite commendable but there were a few awkward moments like when the chief guests quoted the ACT cultural fest as 'Techofes' and apologized saying that they got confused.
The crowd had a good response when Actor Sathish addressed them. Everyone went wild when he announced that VIP -2 would be featuring actress Samantha. The famous Stunt master Jagan who is well-known for his work with Actor Ajith spoke to the crowd about ' Thala '. Widely known as Johnny, Madras fame Hari uplifted the crowd by enacting few dialogues from the movie.
The official media partner Pudhiya Thalaimurai & Pudhuyugam presented a short documentary. Time and again the Times of India's advertisement of the new smart paper was played (nothing can beat the good old newspaper) to keep the crowd engaged.
Singer Vishnupriya was very bubbly on stage and tried to bring the crowd back to life but didn't get the expected response. She sang the very melodious song 'Nenjukulle omma mudinjirukken' and tried a fusion of Hindi-Tamil songs. Followed by her performance Singer Ajeesh performed 'Nejukulle nee' from the movie Vadacurry and 'Idhazhin oram' from the movie 3. These were some of the major highlights of the inaugural event.