"There can be no higher law in journalism than to tell the truth, and to shame the devil", says Walter Lippmann, the father of modern journalism. Many of us would have wanted to become a reporter after watching Rani Mukherji's "No one killed Jessica". Although Indian films haven't dwelt much on journalism, during the times they do, journalists are typically portrayed as people with confidence and vigour. Journalism has a high level of standard in society and is a respected profession. People are exposed to many truths that have been hidden for ages only through journalism.
Journalism is a vast field, and there are so many unrevealed facts about journalism, such as:

Journalism is an industry that is deadline-driven.
The world of news moves quickly which implies that stories have to be written, edited, and published to a prohibitive deadline.
There is often a high price associated with exposing truths and scandals.
Journalists must place themselves at considerable risk if they are to uphold the values of honesty and integrity while delivering newsworthy content to their readers. The importance of serious journalism should never be underestimated and neither should the sacrifices that journalists make in the quest to report real news in real-time to their audience. While many serious journalists may be deceptively humble, they are also courageous individuals carrying a burden of great responsibility. Those in the front line of their field (such as investigative journalists) are forced to place their careers at risk every single day, as they strive to deliver insightful and often difficult news to the public regardless of any influential figures who may be involved. This can cause tremendous unrest and may even trigger lawsuits, meaning that journalists must have the courage to stand by their convictions and remain true to their values at all times.
Journalism is an incredibly competitive industry
The issue of self-improvement is an interesting one since the journalism
industry is as competitive as it is fast-paced. This means that strong work ethics and a relentless quest for self-improvement are crucial to the chances of longevity in the sector.
When we speak about journalism there are some basic elements involved which define journalism such as: The truth, loyalty to citizens, unbiased work-objectivity, independent monitor of power, humanity and accountability.
It is said that media has the power to blow things out of proportion and to sweep them under the rug. So journalism plays a very important role in democracy. On one hand, journalism conveys information to the citizens about what is happening in society. On the other, journalism lets the policymakers know what kind of effects their previous decisions have had and what kind of decisions have been made elsewhere. Journalism also lets the policymakers know what the public expects of them.
In addition to conveying information, good journalism also interprets the world. It explains things and phenomena in an easy and accessible way, describes the cause-effect relationships of events, and provides background information on issues and decisions.
Journalists, above all else, are tasked with reporting the truth fairly and accurately. It isn't the cursing, the smoking, or the coffee breath that makes you a journalist, it's what caused the strained eyes and newfound knowledge on topics you're writing about that makes you a journalist. Additionally, people easily criticize the work of a journalist if the perspectives or the coverage do not appeal to them for personal or ideological reasons.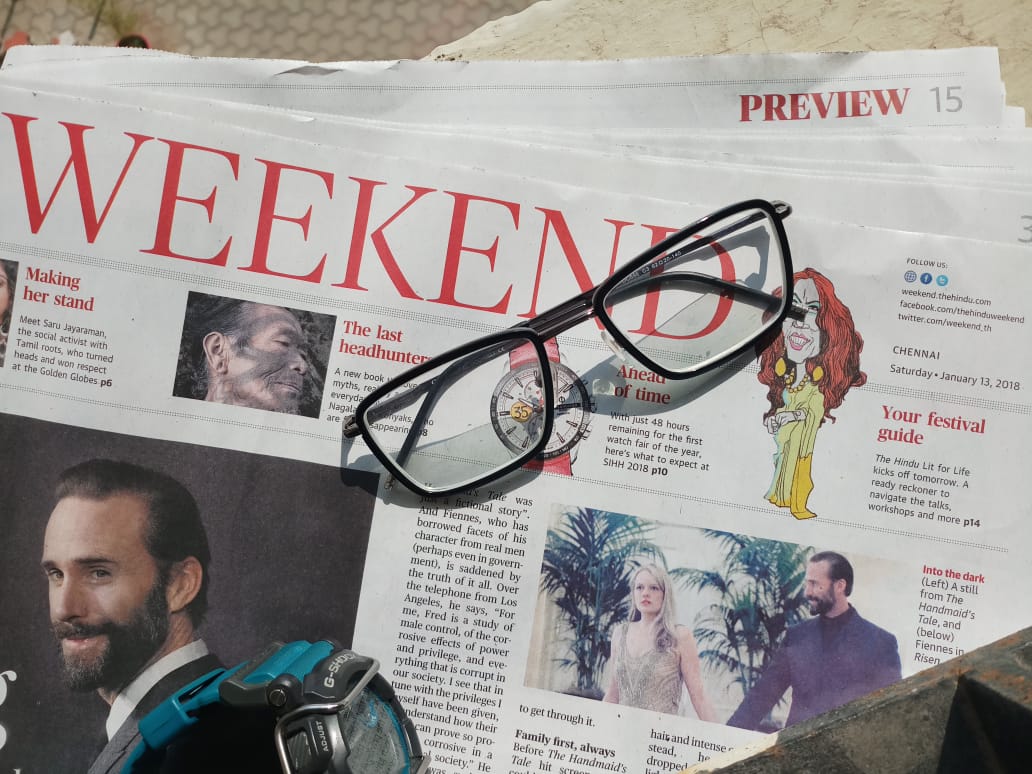 "Journalism isn't about how smart you are. It's not about where you're from. It's not about who you know or how clever your questions are. And thank God for that. It's about your ability to embrace change and uncertainty. It's about being fearless - personally and professionally", says Mary Pilon.
Over the past two decades, traditional journalism has been upended by the Internet and then upended again by social media. Newsrooms everywhere are evolving and adapting even as the landscape moves beneath our feet. The inside of today's newsroom looks nothing like the ones of 1998. The world outside of the newsroom has changed as well, as readers and viewers now have countless sources of news — some more credible than others — and countless means of consuming them. But the media is called into question more often as well. So this is the time when journalism needs to prove itself to retain its glory and to make people trust in the notion "Media can change the world".