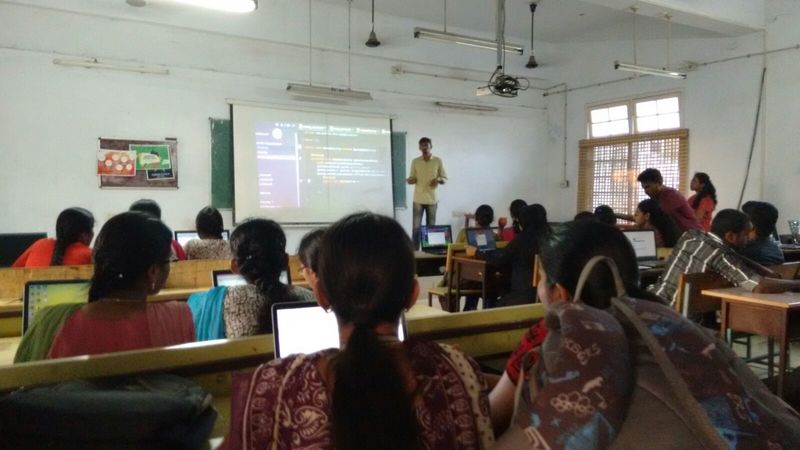 "Android is the best, bro! The level of customisation is unheard of daww…" If you're from this generation-scratch that, from this planet, then the chances that you have come across such statements are extremely high. (More so if you possess one of those elite iPhones!).
But, love it or hate it, there's absolutely no denying the fact that you just can't ignore Android. The Computer Society of Anna University (CSAU) recognised this and organised a workshop targeting the Red and Grey tags. Spread out over the course of 3 days from Feb 23rd-26th, the fourth year tutors of CSAU- Pradeep Thangamuthu, Bharathi Raja RN ,Elaiya Bharathi C of CS as well as Gokul Prabhu from ECE-set out to teach a crowd of around 100 animated juniors the basics of Android app-building. The session kicked off with a crash course on the basics of Java, the essence of app development. Day 2 encompassed the structures and architectures associated with app development. Simple apps for displaying messages and page navigation were developed to help the juniors get a feel of the software.

The final day involved putting their skills to the test. Students were asked to build applications that would use broadcast services. The highly informative workshop ended on a high note with a discussion on the other possible Android applications such as services and content providers that could be developed.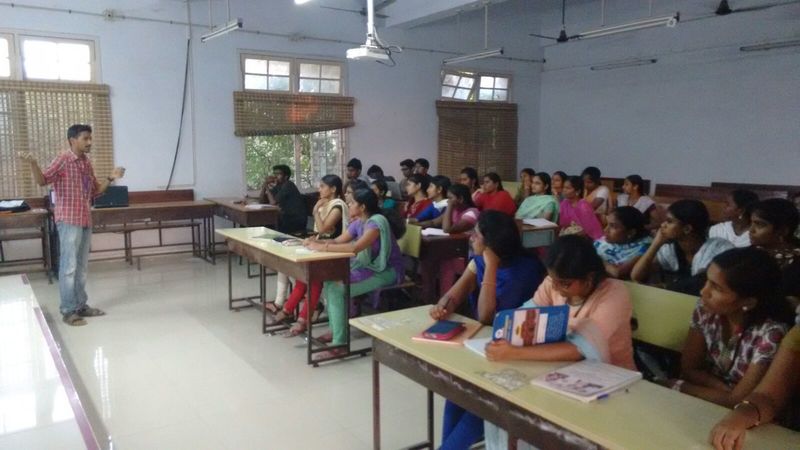 Proficiency in android is a useful skill to possess according to Jayabarathi Gunasekar, a 4th year member of CSAU who quotes "With smartphones playing an increasingly important role in our everyday lives, there is an immense scope to develop many more creative and useful applications". She also highlighted that students who are well versed in Android would have an edge over the rest, enabling them to take part in Hackathons with a chance of winning internships which would help them with their academic projects as well.
The aim of the workshop was to pass the technical knowledge involved in computers to everyone, including non-CS students. It's safe to assume that the CSAU has accomplished what it had set out to do. Kudos to the CSAU for taking the initiative and we can't wait to see what else they have in store for us this year!