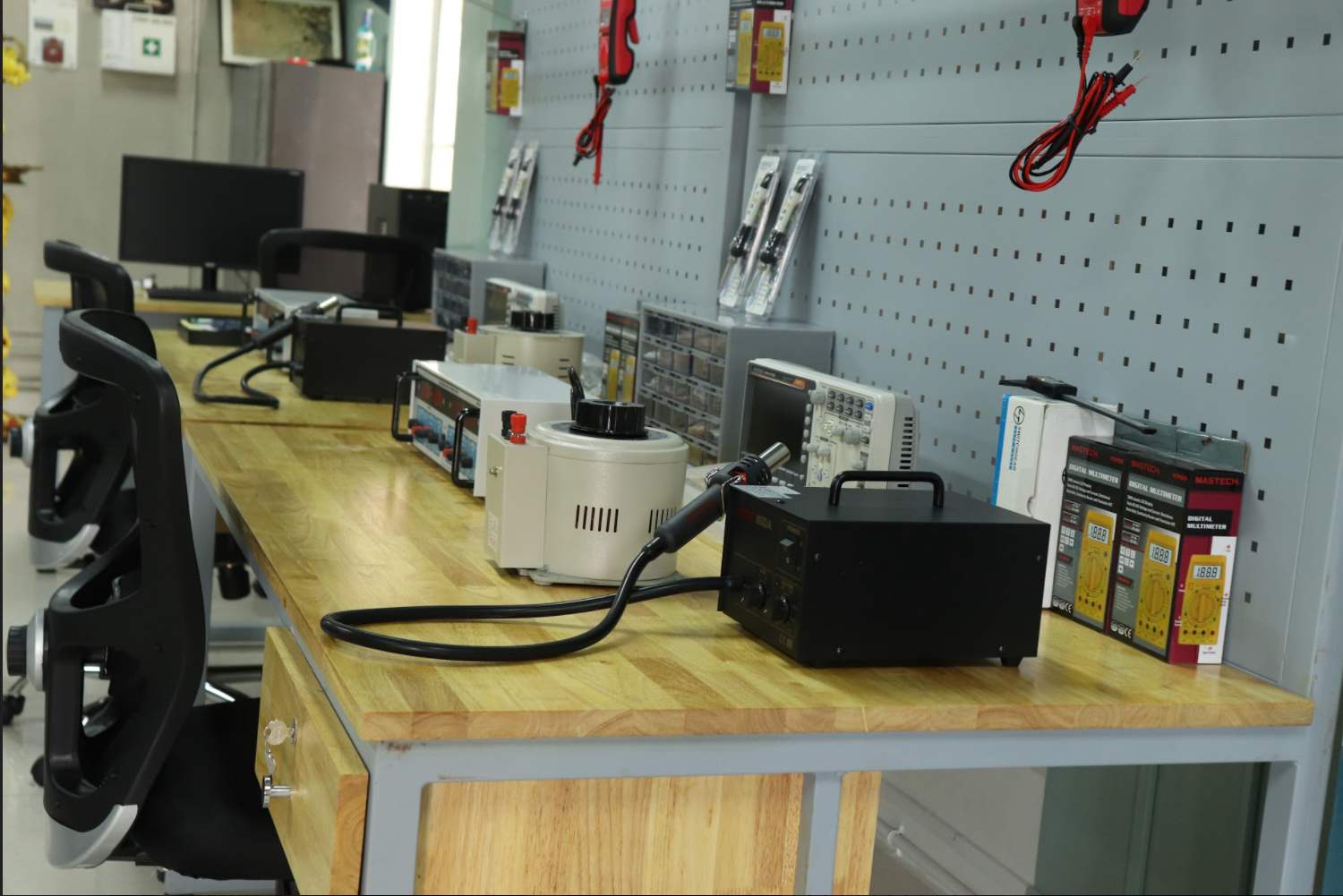 The Centre for Entrepreneurship Development (CED) conducted an opening ceremony of Entrepreneurship and Career Hub and Fab-Makers Lab on the 11th of February, 2021. It was graced by the Hon'ble Vice-Chancellor of Anna University, Dr. M. K. Surappa, and Registrar of Anna University, L. Karunamoorthy in Platinum Jubilee building, AC Tech campus. Following the lighting of the kuthuvilakku, Director of CED, R. Saravanan spoke about the vision and mission of CED and Fab-Makers Lab.
CED conducts various awareness and start-up programs for all four University Departments of Anna University. The CED implemented the RUSA 2.0 program under the National Higher Education Mission by establishing an Entrepreneurship and Career Hub. Through this venture, CED aims to kindle and foster innovative start-up ideas amongst students and faculty members of Anna University. It also aims to support start-ups throughout the various process such as registration, incubation, prototyping, training, mentoring, funding, and product launch. To empower students' start-up ideas, CED conducts its signature events like Start-up Drive, Launchpad, Pitchfest, Hackathon, Enantra, and Research2Startup (R2S) each year. Anna University Incubation Centre and CED provide access to laboratories, a library and high-speed internet, and other incubation facilities. The CED also offers technical courses in digital fabrication, IoT, Machine Learning, and AI. It also helps students with funding from central and state governments. Besides, it guides students in real-time problems, solutions, and market assessment through a well-defined road map as well.
The Fab-Makers Lab has prototyping infrastructure such as the 3D and PCB printer, Laser cutting machine, Mixed Signal Oscilloscope, SMD soldering station, simulation tools, Embedded and IoT systems, high-end GPU computer lab. It also aids students in upskilling product development. The University Innovation Cluster (UIC) and Atal Incubation Centre (AIC) come together to join hands with the CED in encouraging students to develop their innovative ideas.
Postgraduates of Solar Energy Engineering, Dinesh, Kesavaraj, Suresh Kumar, Jayanth Krishna, and Velmurugan have developed an Automatic Painting Machine Integrated with AI. The grants were availed by the IVP funding scheme of the CED. AI integrates the machine to paint a larger/smaller area in a short period. It also monitors the weather conditions, presence of sunshades and chimneys, and takes a decision as per the requirements, and paints the walls, thereby obviating the need for labor.
Vice-Chancellor Dr. M. K. Surappa remarked that the Fab-Makers Lab would be remarkable for everyone. He said that these labs must be an integral part of every institution. He added, "There is a diverse set of talents in each student, and Fab-Makers Lab will be one of the best platforms to pitch in their ideas and prototype them. Students and faculty members should make use of this lab to the fullest and launch innovative products into the market."
The Guindy Times encourages students and faculty members to bring out their entrepreneurship skills and make use of this initiative of CED to the fullest.