You would think that this is just another article which will start with a motivating agricultural quote as it is about Greenics but NO… This is a very different article about an extraordinary symposium.
Greenics is a national level inter-college, technical symposium conducted by the Society of Agricultural and Irrigation Engineers (SAIE), Anna University. Greenics was started way back in 2010 and has a history of seven successful editions which brought in eminent personalities who motivated students and helped them travel their journey with a clear perspective. They aim for not only agriculture and related field students but to bring together all departments of engineering and technology to create better solutions for a sustainable life. This year's edition of Greenics was based on the theme "Finding the Forgotten Way of Agriculture".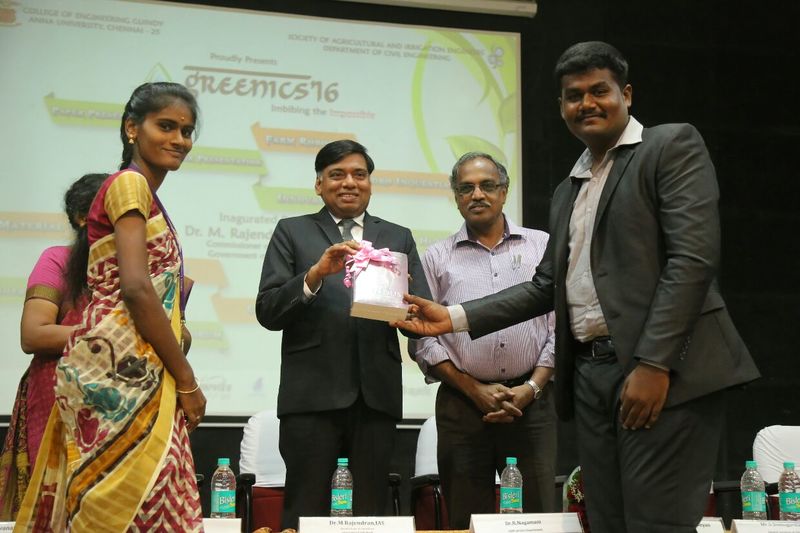 The inaugural function which was held in TAG Audi saw the presence of Dr M. Rajendran, Commissioner of Agriculture, Tamil Nadu. His captivating speech on the present day agriculture, delivered a strong message on the need for traditional way of farming. The welcome address was given by the Joint Secretary of SAIE, Ms K Preethi and a briefing of the society's activities was done by Mr Sivasugandan. S, General Secretary, SAIE.
The first day started off with the Paper Presentation event in which students shared their views and innovative ideas on organic farming and sustainable agriculture. Events like Material Hunt, Quiz and Sherlock Holmes also took place which had many enthusiastic participants from CEG as well as many other colleges.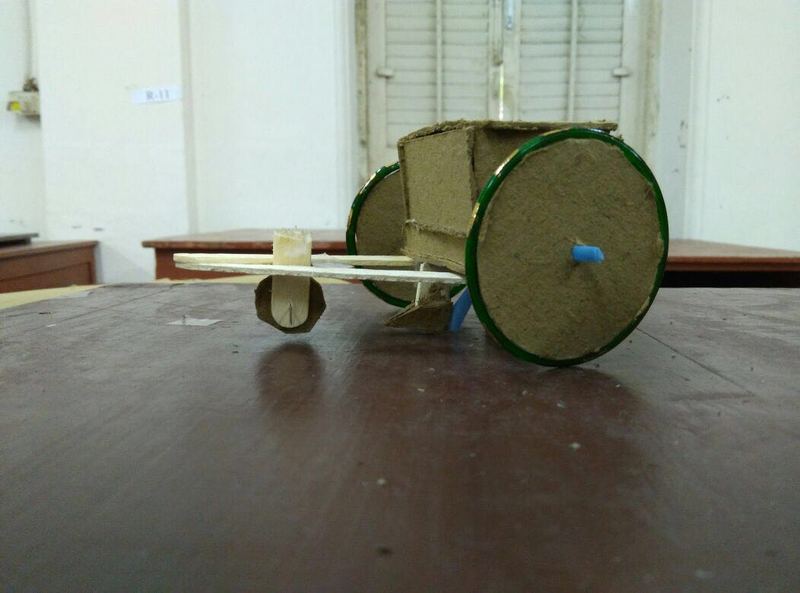 Majority of the second day saw the Tractor and Engine Disassembling workshop where a good number of participants attended and got the chance to enhance their knowledge on tractor systems and disassembling engines. A half hour event called Innovate also took place, which required participants to show their creative thinking through model making with the materials provided at the start of the event. Treasure Hunt was one of the most enjoyable events, where participants had to form teams of three and go around the campus to get through a set of seven clues to identify the treasure. Hydro Inquestia was a brain teasing event meant for participants who were keen in showcasing their knowledge on basic scientific concepts pertaining to water. The first round was a paper-pen exam round in which they were given fifty questions and based on their performance in the first round some qualified for the finals.
Biz Plan was an event which tested the promptness of participants in giving their innovative or smart ideas to put a full stop to problems faced by farmers. "To break off the brokers of food from those whose deed is to feed" was the topic thrown to the participants to ponder upon.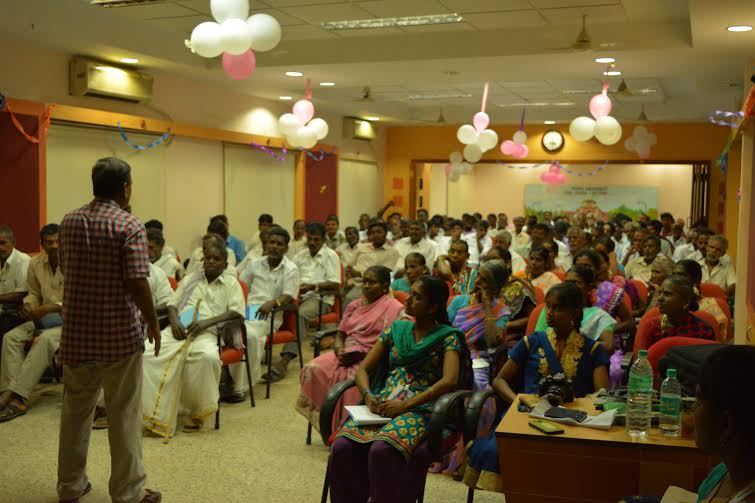 Greenics came to a conclusion with its trademark event Farmer's Session. It acknowledges and emphasizes the necessity to listen to the woes of farmers and give back solutions to overcome their hurdles. This year the event witnessed the presence of over a hundred farmers who attended the guest lectures of Mr. N. Selvam, Agricultural Officer, FAO-IPM Facilitator, Dr. Sultan Ahmed Ismail, Managing Director of Ecoscience Research Foundation and Mr. Engals Raja, Acuhealer, State Coordinator for Vanagam (Nammalvar Ecological Foundation for Farm Research and Global Food Security).
Now you would be expecting a closing line about Greenics but from what you have read it should be clear that it was awesome. PERIOD.