As one more Vijayadasami passes by, there ought to be a natural (or forced) inclination towards aiming higher in terms of educational expertise and academic excellence. Here is an interview with Mr. Badri Vaidhyanathan, an alumnus of CEG, who has successfully completed Masters in HR from Cornell University,
When did you realise that HR was your passion?
Human behavior has always intrigued me. In a diverse country like India, many people are curious about the various cultural practices. After my bachelors in Manufacturing Engineering from CEG, I worked in a technical role at Oracle, Bangalore. It was here that I stumbled upon what HR did. I realized that HR was an apt profession for me as it satisfied my longing to observe and analyze human behavior.
What are the admission procedures for institutes offering HR courses?
Tata Institute of Social Sciences (TISS) has an entrance exam followed by a group discussion and a few interviews. For Cornell, the applications are online. A good GMAT or GRE score is recommended but it is not the main selection criterion. Your Statement of Purpose (SOP) and prior experience are also important aspects.
Why did you choose Cornell University?
I was open towards receiving training in HR both in India as well as abroad. In India, XLRI and TISS are the premier institutes. In the US, several universities provide excellent education in HR domain however Cornell is deemed supreme due to its long history of expertise in the domain.
How was life at Cornell?
It is a beautiful campus and I opine that Harry Potter must have been shot here! Education abroad gives a whole new experience including diversity in cultures, people and habits. For instance, the Indian notion that being five minutes late is acceptable is frowned upon in other cultures. These views change when you live abroad. The highlight of my Cornell experience was meeting Mr Ratan Tata.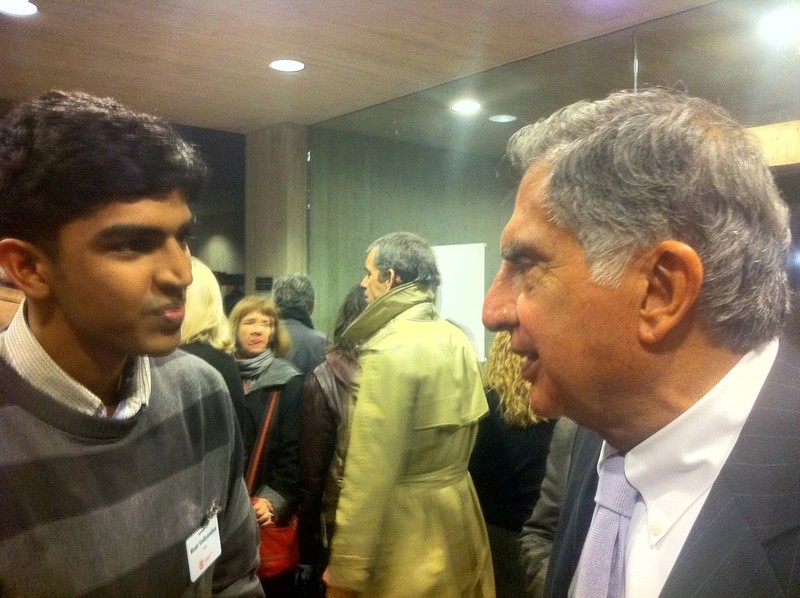 What are the basic traits needed to excel in the HR domain?
Different roles demand different skills. While front end roles require people who can handle diverse situations on a daily basis, back end roles require analysts who can frame policies and formulate rules and regulations. It is always good to be an extrovert, however that is not very essential.
What were the challenges you faced during your course at Cornell?
Obtaining VISA for non-engineering courses was relatively tough. Managing finances was always a challenge. However, my experience as a research assistant under a professor and internships during vacations helped me abundantly.
As a recruiter, what do you look for in candidates?
Communication skills and confidence are the key parameters that are tested during any interview process. In most cases, there is a never a right or wrong answer to any question asked. The approaches taken and perspectives held are what matters most. While one must always put their best foot forward, one must also have the courage and must plan well while talking about their personal flaws.
What were your best memories at CEG?
CEG was an extension of home. My best times were when I played for the college football team. We never had a coach yet managed to win a few games. Travelling with the team for away matches is something I'll cherish for a long time.
What is your advice for current CEG students?
CEG is an excellent place to learn, both within and outside the classroom. There is plenty of freedom and encouragement provided to pursue extracurricular activities. The quality of students and education provided sets a perfect platform for growth and development.
The Guindy Times Mr. Badri Vaidhyanthan for taking time off his hectic schedule for this interview and wishes him luck in his future endeavors.