Enantra , an event exclusively for student entrepreneurs was organized by the Capitalize club of CEG on March 7, 2019, in the Vivekananda Auditorium, CEG. The chief guest for the event were members of the YouTube fame "Fun Pandrom" team of Black Sheep. It is quite elusive when it comes to being the interviewee. The Guindy Times had the pleasure of interviewing them.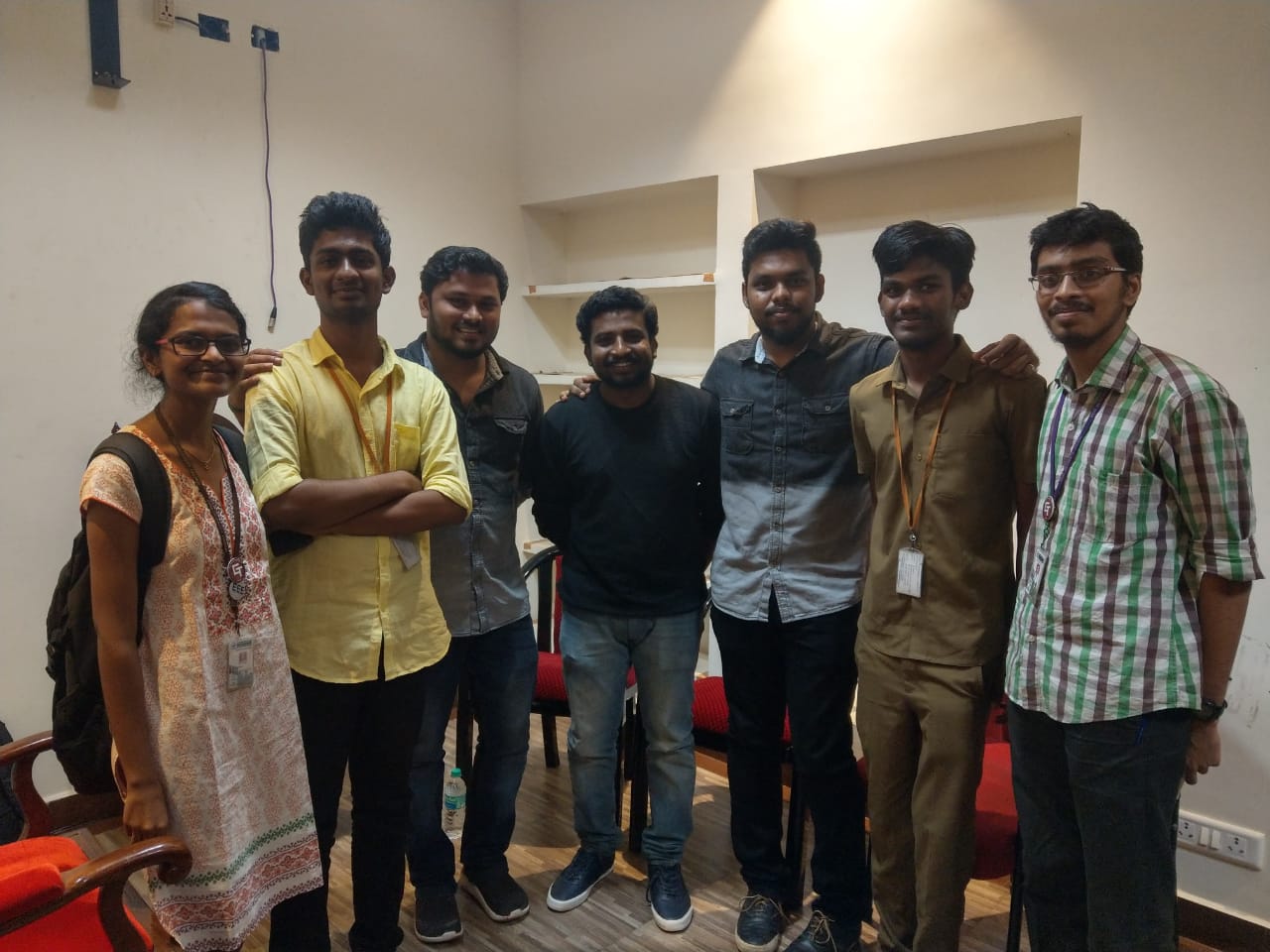 Interviewer: Naresh Krishna
Interviewee: Black Sheep Team
1.Why the name 'Black Sheep'?
It was the time where many Youtube channels used the names of famous movie dialogues as names for their channels. When we were discussing about the name, Ayaz suggested the"Black Sheep" dialogue of Rajinikanth from the movie, Enthiran.
2. Are the concepts in your video spontaneous or do have plan separate meets to discuss it?
Yes. We have a separate team and there will be some serious discussions.
3. When can we expect to see Black Sheep on the silver screen?
After summer. We are currently working on the second movie of SK productions.
4. Which are your favourite youtube channels
NAKKKALITES
MATHAN GOWRI
5. Which are your favourite episodes of FUN PANDROM?
Pichaikkaran
Attender
6. Do you have any idea of entering into politics?
No. We have no interest in entering politics.
7. What is your advice to potential the YouTubers?
If you have any background source then you can start your own youtube channel, otherwise, it can prove to be a little challenging.
The Guindy Times thanks the Fun Pandrom team of Black Sheep for their time and for having answered our questions and Team Enantra for arranging the interview. We congratulate Capitalize on the success of ENANTRA 3.0.