'Change is the only constant in life', said Heraclitus, a Greek philosopher. Abiding by the above axiom,the volunteers of NSS Camp Unit IV,had the opportunity to make a significant change at Siruvapuri, a village famous for the Bala Murugan Temple near Red Hills.

I was initially reluctant to join the NSS Camp, doubting if it would mar the fun and happiness of my holidays. But out of dire necessity to attend the camp for being eligible to write the forthcoming semester exams, I changed my mind and signed up. Approximately fifty first year students and a few seniors from the second and third years were engaged in discovering a Tamil Nadu that remains largely unseen to the privileged urban classes and in turn, it was a journey for us to discover ourselves. The secret of getting ahead is getting started. The first day began with a gloomy introduction and interaction among our team members. Soon, things began changing for the better.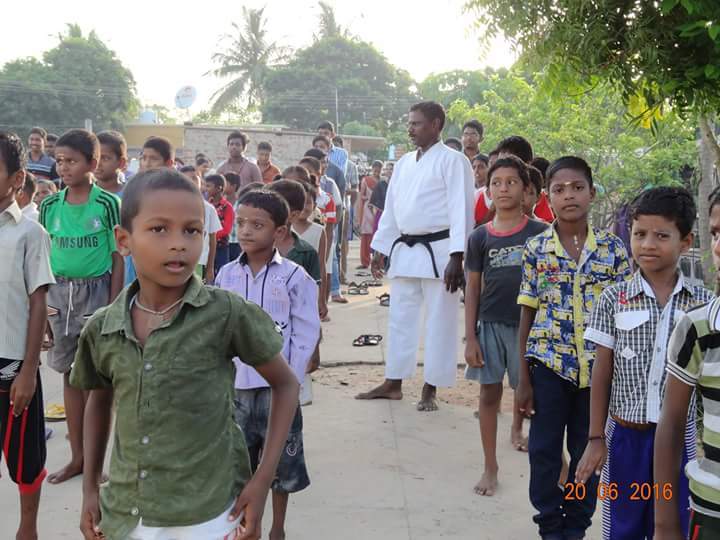 We interacted with kids in the village through games and tutoring sessions. The happiness of those children could be sensed evidently when they had some new friends for company and people who opened vistas of knowledge to them.
We held karate classes for them and kept them engaged by reviving the most interesting puppet show (well known as Bommalattam). Bidding them farewell was quite an emotional affair, especially on noticing that they had tears rolling down their cheeks. I still recall how they affectionately called me 'akka', as I write this article.
Each day, one team took the responsibility to cook. My team's cooking experience was memorable and funny with the most supportive second years as team heads.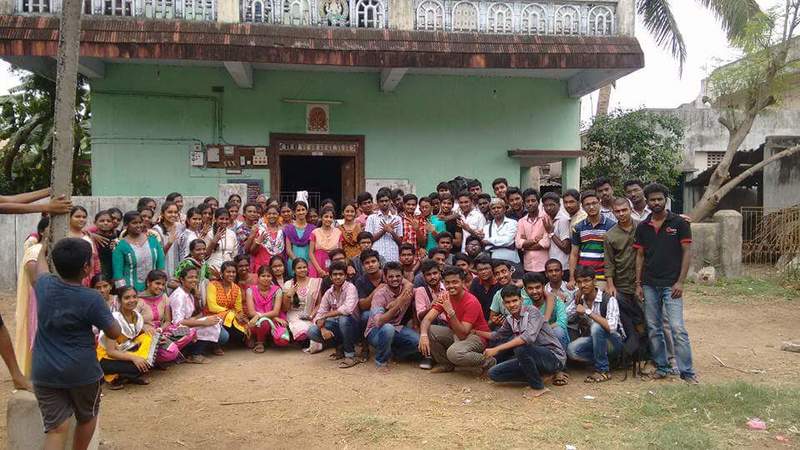 Adhering to the motto of the NSS Unit IV - "FOR(4)ever FOR(4) you", we surveyed the lifestyle and wealth of the village, covering a majority of the houses in Siruvapuri. Villages are places where one can find peace, unity, strength, inspiration and most importantly, a beautiful life; this camp experience proved it again.

There were no shops, hospitals, cinema halls, post offices or banks in the village. Residents have to move two kilometres to buy their daily needs. Yet, they are happy and content with what they have. We had a unique experience while having lunch near farming fields, and travelling in tractors which was equivalent to experiencing an adventure without seat belt. We also conducted a special programme on self-employment for women through jewellery making.
We had a presentation on 'Astrology: Myth or Reality' by Dr. Ezhilan. Although it was scheduled after a heavy and sumptuous lunch, the session was so interesting that we could not take our eyes off the slides.
Each morning, we did chores to give an external and internal makeover to temples and schools within the village by clearing the garbage. There was a campfire held on the last evening and it was a fitting conclusion to the enjoyable camp.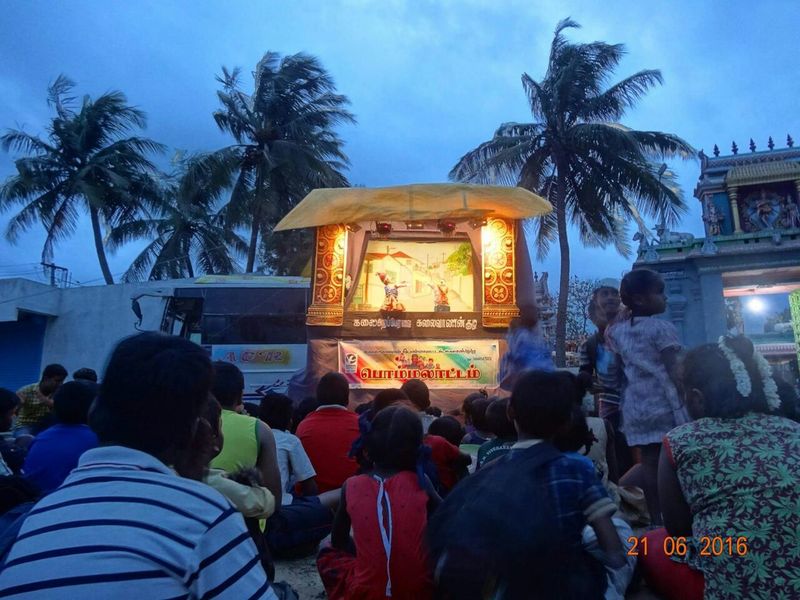 'The best way to find yourself is to lose yourself in the service of others', said Mahatma Gandhi.

NSS Unit IV has helped me discover the joy of helping others through this seven-day camp. Being a part of this initiative will definitely teach one what it is to be human and to be humane.