College of Engineering Guindy boasts many eminent alumni. Among them is Priyanka, a Computer Science and Engineering graduate of the 2006 batch, who is also an IIM-B graduate. She cleared the Civil Services Examination last year with an All India Rank of 2 in the interview round. On Thursday, 28th July 2016, the Leo Club of CEG organised a discussion with her for the IAS aspirants of our college, at Hall no 85 in the red building. The discussion, which was scheduled between 5 PM and 6 PM, went on till 6:45 PM, due to the numerous queries posed by the inquisitive aspirants.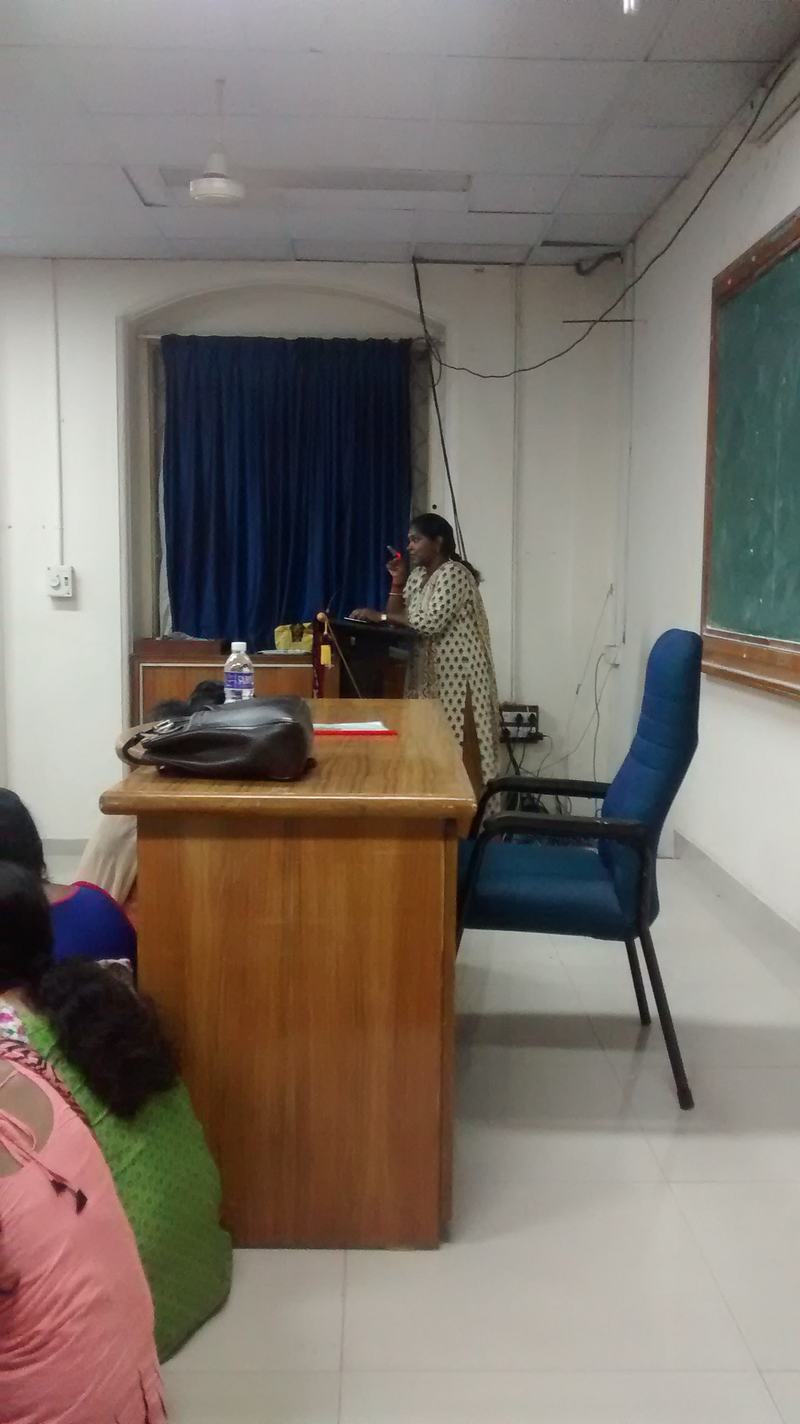 'If you are service-minded and have a burning desire to do good to the public, then the IAS is the right career for you.' This was the driving factor for her to give up the job she had as a business consultant in KPMG, and take up the examination. A down-to-earth person, she gave a friendly talk on how to prepare for the UPSC exams. According to her, six months of preparations should suffice if one puts in sincere efforts. One can simultaneously prepare while working or studying. All one needs is very dedicated preparation to crack the examination.
A sneak peek into her preparatory days brought out several lighter moments, which made the audience erupt with laughter. While she had slept on the day of the UPSC Mains in the year 2013, her second attempt in the next year fetched her a posting in the Indian Revenue Service (IRS). Not settling with what she got, she prepared with perseverance to enter into the Indian Administrative Service (IAS), in her third attempt. She highlighted the areas one should give utmost priority, reiterating that knowing when to prepare what is one important criterion towards cracking the UPSC examinations. For instance, she threw light on the weightage given to the modern history in comparison with the other sections of the same subject. Similar enlightening facts for the other sections like Polity and Economy were also discussed.
While it certainly is possible to prepare for the test by oneself, taking mock tests and interviews are essential to boost one's performance, according to her. She also drove home the fact that it is vital to give both the CSAT and the GS equal importance; a lot of test-takers lose out on either of the papers even though they are intelligent because they concentrate too much on one part and lag behind in the others.
She ended the session by pointing out that passion and integrity make a successful IAS officer, bringing an enlightening talk to a sobering conclusion.
The Guindy Times congratulates Ms. Priyanka for her accomplishments and wishes her luck in her future endeavors.
Students interesting in preparing for the Civil Services can contact the Leo Club of CEG for information on the UPSC classes conducted in the campus.