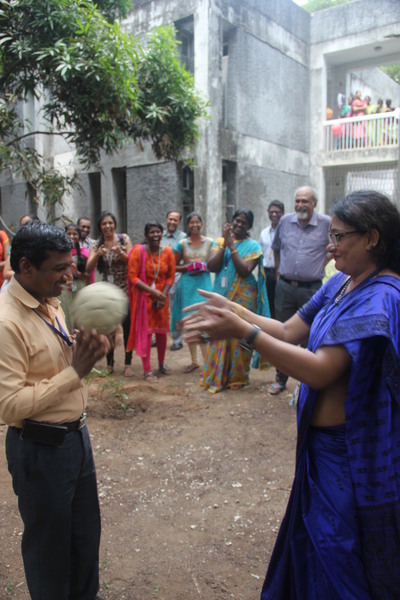 "One day with a great teacher is better than a thousand days of diligent study"
On Friday, 4th September, students from the Center for Biotechnology(CBT) conducted Drona,an event to commemorate Teacher's Day.
For the morning session, 'PIANTA' , a sapling planting ceremony was held in front of the department.
The Dean, A.C.Tech, Directors of Biotechnology and Food Technology, Professors and other members of the staff were invited to plant several saplings for the occasion.
The afternoon session was held at Henry Maudslay Hall, and began with addresses by the Student Chairperson and the Directors. This was followed by awards for 'Best Teachers' given by the students.
The informal events which included Guess Who?, Dubsmash, Pictionary and more, were thoroughly enjoyed by the teachers. The students appreciated how sportive the teachers were, and how they voluntarily took the stage to sing, dance, or perform mimicry.
Laughter, happiness and fun were truly an integral part of celebrating a special day with our teachers.
Photography: Akshay Ram (III year, Food Tech) and Aashish Shivkumar (III year, Pharmaceutical Tech)