On account of Madras Day celebrations, United Way Chennai along with Chola MS General Insurance and theRotaract Club of ACT organized an Inter School Exhibition on 24 August 2017 at Vivekananda Auditorium.
The Exhibition was aptly titled 'Dream Chennai' and was based on the theme, 'Road and Public Safety'. More than 1500 students from 150 schools across the city participated in the event. The prime motive of the exhibition was to create awareness about road and public safety among students.
The exhibition was a culmination of every student's hard work. The exhibits were attractive and colorful with finesse and expertise written all over it. They had been prepared and designed by the students themselves under the guidance of their teachers. Each exhibit was rendered carefully and lovingly with precision and skill.
They had placed various sections to improve road and public safety, which caught the attention of the crowd. All thepaintings, charts and models were of exceptionally high standards. This exhibition did not justact as a platform for the students to showcase their communication skills, but also enriched their technological skills and proved to be a step towards their all round development.
The exhibits from the different schools highlighted several ideas towards a better Chennai such as the Chennai roads, flyovers, solar energy, compost pits and other initiatives. With an endeavor to promote a scientific attitude among the budding young students, this was a one of a kind exhibition.A cultural program was also organized, where the children actively participated and showcased their talents.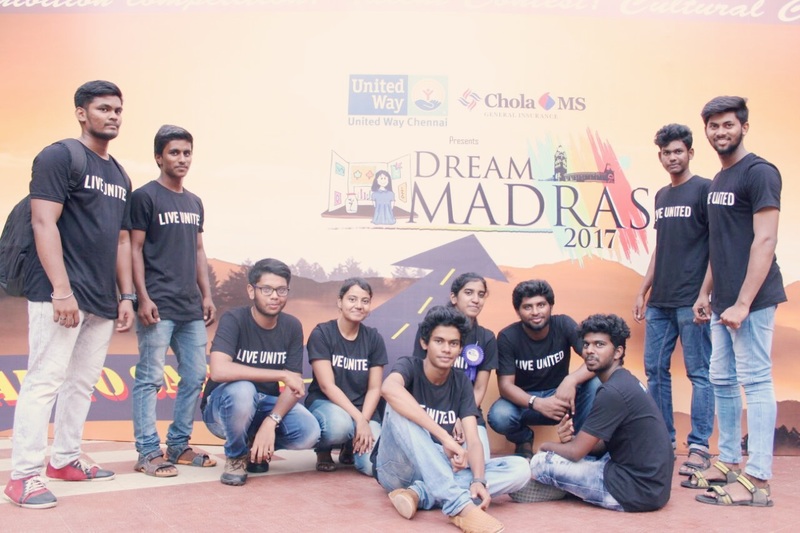 The judges applauded the students for their novel ideas, which would help Chennai in becoming a better place to live in. The winners of the various events were given bicycles as a token of appreciation.
The members of the Rotaract Club of ACT exuberantly volunteered toguide the students throughout the event, with not the slightest hint of exhaustion.
On the whole, the Dream Chennai Event, along with the entire crew of the Rotaract Club Of ACT, turned out to be a successful event.