The 6th edition of Conclave was conducted by the Rotaract Club of CEG with the support of the Rotary Club of Madras. The meeting kicked off at Vivekananda Auditorium around 5:30 pm on Monday. The speakers invited to ignite the student's mind were Sree Lakshmi Suresh (CEO of eDesign Technologies), Raj Mohan (Put Chutney fame), K. Srikanth (Wing Commander, Indian Air Force), Prithika Yashini (first transwomen sub-inspector of India), and Mahalakshmi Saravanan (Women Entrepreneur).
The welcome address was given by Rotractor Ashwin after the Tamil Thai Vazhthu and lighting of kuthuvizhaku. This was followed by a short speech by the Dean of CEG. Promos about the speakers were played now and then, informing the audience about the achievers who will be addressing the gathering. The first speaker was Sree Lakshmi Suresh, the CEO of eDesign Technologies. She shared her experiences and encouraged the students to think out of the box. She said that following her passion with utmost love had made her the CEO of a company at the tender age of 19. She has designed over 300 websites in her career spanning over ten years.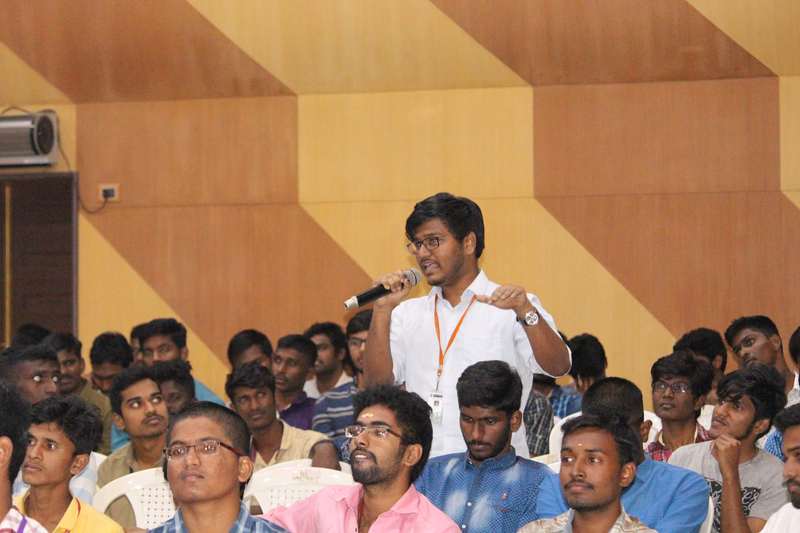 The next one to share their thoughts was Mahalakshmi Saravanan, a women entrepreneur. She gave a short but inspiring speech. The next speaker was Raj Mohan of Put Chutney fame. Laced with puns, his speech was attractive and inspiring with a focus on standing up for what you believe in bravely, even it means standing alone. He was followed by K. Srikanth, a Wing Commander in Indian Air Force who concentrated on the steps to crack civil service examinations. The meeting was brought to a conclusion around 8 pm.
The Conclave went quite well as planned thanks to the organizers and the co-ordinators. The speeches were quite informative and were sure to incite confidence in one's mind. The speakers really gave the audience something to ponder about.