A recent study revealed that only 29% of employees in major technology companies like Google, Facebook, Microsoft, Apple, Amazon, Twitter and Intel are women. Even the IT services biggies like TCS, Accenture, Cognizant have similar numbers in their workforce. When the gender ratio is dissected by role, an even greater disparity is very clearly seen in technical roles. With increasing growth in the technology industry, more and more people are drifting towards web and software development.
CODhER - the women's hackathon was successfully held on 21st February from 8AM to 8PM, at the department of Information Science and Technology, CEG, Anna University. The event was sponsored by the ACM AU-CEG Student chapter.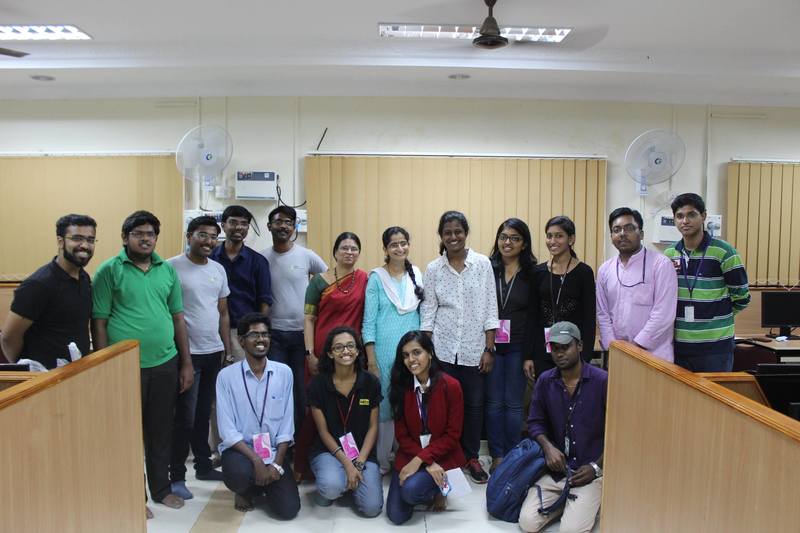 "Women participation in hackathons is very limited. One of the main reasons is the late night timings and concern for security. We wanted to provide an opportunity for all women to freely express themselves and work on their ideas" says Shreya Vaidyanathan, the event's key organizer. The 12 hour event was well received, with a total of 57 students attending on a Sunday morning! Also present at the event was a team from Guvi, headed by Bala, and Mr. Vimal the cofounder of Just Pay-an online payment platform. Many others, including alumni from CEG and Amazon were also present, and encouraged the women to continue contributing to the women growth in technology industry. The participants developed a wide range of web and software applications built on a variety of platforms. The teams then presented their work to the judges who then evaluated them based on many criteria-ranging from simplicity to uniqueness! The winners were given cash prizes in the tune of twelve thousand rupees. Internship opportunities at Evalvon, Guvi, Bahwan Cybertek and JustPay were also up for grabs. S.Vidhyalakshmi and R.Sriranjitha won first place for their web application "Cooked up". Some other innovative products ideas including a DIY web app and an augmented nursing application also won prizes. However, it was not all work and no play. The enticing menu for lunch was Pizzas and Pepsi, which was provided to all participants, volunteers and organisers. The day ended with a happy photo session!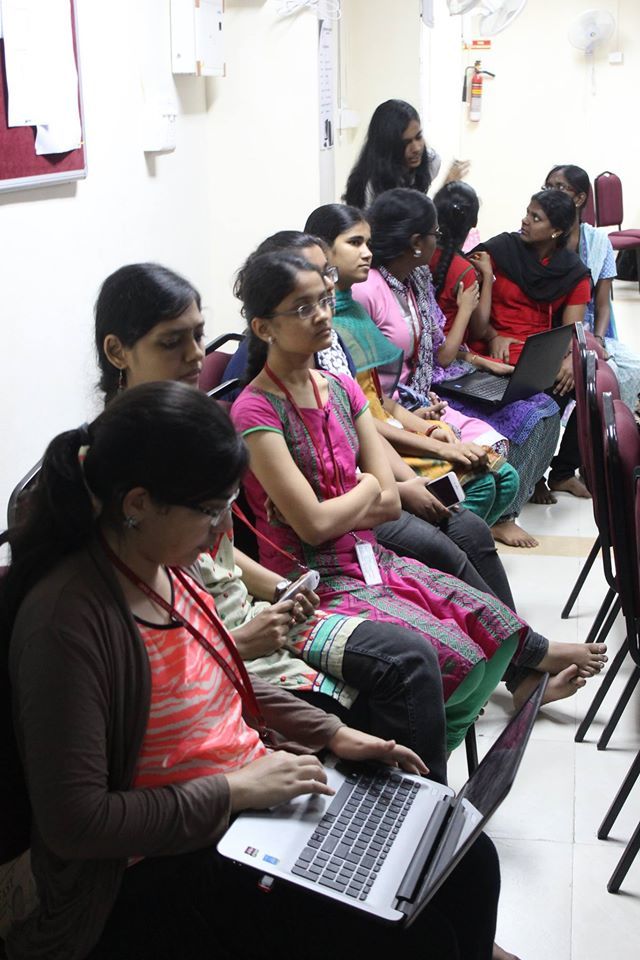 Reflecting on proceedings, Shreya said "We're very happy with this year's event. We hope to continue hosting such events in the near future". She was also optimistic that more people would attend future events.