Chemfluence 2015, the annual technical symposium of the Department of Chemical Engineering, Anna University, was organised from March 2 – 6, this year. This five-day-long fiesta, conducted by the Consortium of Chemical Technologists, centred on the theme of Waste Management.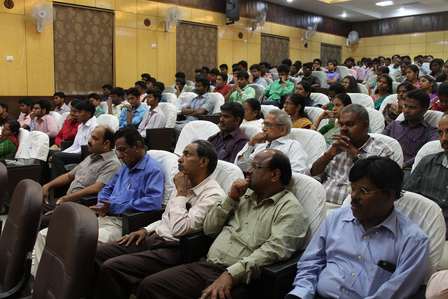 Over 20 events and 8 workshops conducted across five days, saw a sizeable crowd of participants from major engineering colleges in South India. Day 1 workshops pertaining to PLC and FLUENT industrial software packages were held, along with a guest lecture by seasoned engineers from PCRA.
Come Day 2, the symposium was 'on' in full swing, with the ASPEN and Management workshop running throughout the day, in addition to seven other events designed to test the creative and technical mettle of the participants. Mathematical Modelling, for example, was an event that included engineering math problems at the initial stages and full-on calculus at the final ones, which participants had a tough time dealing with. The Industrialist involved specific process industries delegated to different teams, after which they had to accordingly decide what equipments they needed (from a pre-defined, standard list of equipments) for their plants to be fully functional, and then bid for them in an auction, with a fixed initial deposit. This event saw some intense moments as students thought hard to figure out which machines were absolutely essential and which weren't. The Poster Presentation event saw well-laid-out, structured, detailed posters depicting cutting-edge technical advances in the field of power generation and waste management.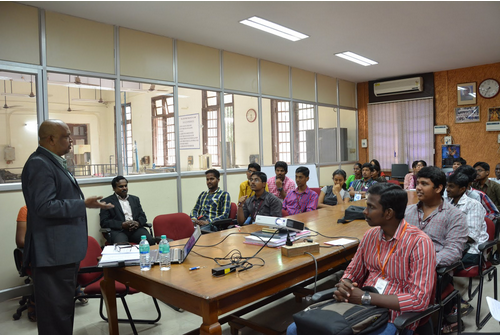 The evening of Day 2 saw an Informal sessions which, with the crew of the movie CSK as Chief Guests, started with light music from Shruthilaya, followed by solo singing and solo dance competitions, to which the crew shook a leg, too.
Day 3 included a Safety Workshop and the Nx-CAD workshop, the latter being a software that helps in design and engineering analysis (such as parametric and direct solid-surface modelling, and engineering systems using finite element analysis, in addition to designs from machining modules) go on throughout the day and running alongside were fun events such as ChemQuiz, LogoQuiz and, Adzap, where participants had to sell items ranging from Ayurvedic Alcohol to Rotten-Egg Toothpaste. This day was wrapped up with Campus Galatta, an inter-college stage-off in which teams had to keep the audience and the chief guests - popular cinema/film antagonist Ponnambalam and Daniel Balaji - entertained onstage for ten minutes. The Rolling Trophy for OctaCup 2015 - a fantasy cricket-league championship game - was also given away during this ceremony.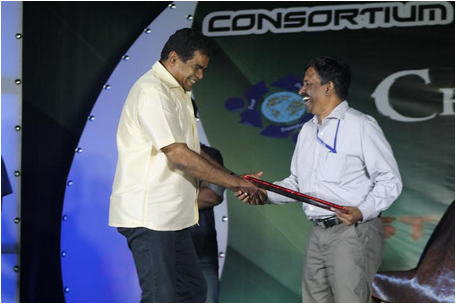 Day 4 had Chembhorghini, where participants had to power a mini-car using only chemical reactions sans-batteries. Also, a MATLAB workshop was conducted that day.
Day 5, a conference on Global Management of Waste was conducted - the GMW 2k15 - that saw problem-solvers from the Indian industry and academia come together to present new ideas and discuss proposals to effectively manage waste.
This was followed by the valediction and a closing ceremony to a well-planned and executed symposium.