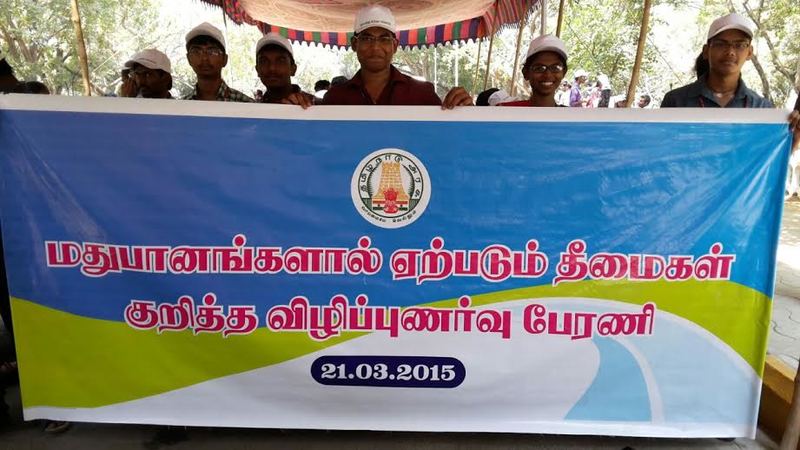 The Department of Prohibition and Excise, Government of Tamil Nadu, initiated their awareness campaign stressing the effects of the consumption of illicit alcohol at Tag Auditorium, CEG.
The inaugural function was preceded by an awareness rally from the Main Entrance to the Tag Audi and the participants included NSS volunteers from College of Engineering, Guindy and Ethiraj College for Women, holding placards printed with slogans against liquor consumption. Refreshments were arranged by Ethiraj College.
The chief guest for the morning was Mr. Natham R. Viswanathan, the Tamil Nadu State Minister for Electricity, Prohibition and Excise. Also in attendance were the various controllers of Police, other government officials and the Home Secretary.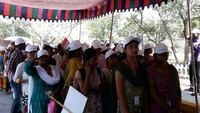 "A seed must always be sown in good soil", said the Minister in his address, "Therefore we have decided to target schools and colleges as sites for spreading awareness so that the next generation does not fall prey to consuming liquor." He also added that funds of five cores have been allocated for Government rehabilitation programmes from the Treasury of TASMAC. A further fund of Fifteen Lakhs was set apart for the informants of drug trafficking and production of illicit liquor.
The programme also included a street play portraying the ill effects of alcohol consumption by the students of DG Vaishnav College, Chennai. The prize winners of various competitions were awarded by the Minister and lunch was provided to the participants.