Hanging out with friends is compulsory for engineering brains. Canteen is definitely the best place inside the college to chill and have fun with friends. But if you're not one of those who loves canteen food, these places are in for a deal. Here are a few favourite hangouts of the college students in the vicinity area.
1. Royal Sandwich: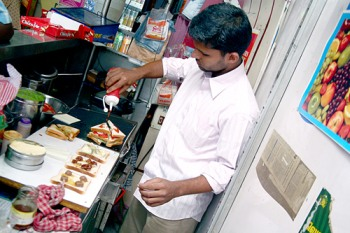 Now open in Kotturpuram just opposite to the Anna Centenary Library and very close from our college, this famous sandwich corner offers the strollers and the students a refreshing escape from the only monotonous bread omelet available in the college. This hotspot has never failed to tantalize the taste-buds of Anna University students. It has tons of flavours to choose from (108 combinations!) and will satiate all your cravings for the evening snack. It is always buzzing with students but the sandwich is definitely worth the wait. All of them are extremely delicious, so pick anything and eat. It is a good place to grab a quick bite before and after college.
Place -2.5/5 Food-4.5/5 Cost-Rs.100 per person (approximately)
2. Rainforest: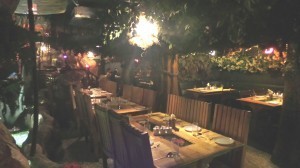 Near Adyar signal (not Ambika appalam signal, which is also in Adyar), the idea of a rainforest in the middle of the dusty, noisy city can be a welcome thought. The restaurant serves Indian, Continental and Chinese dishes and the fare is reasonable for a theme restaurant. The food is good. Portions are large, so don't go too liberal with your first order. It's a must visit if you want to claim to have been in Chennai for 4 years.
Place-4/5 Food-3.5/5 Cost-Rs.500 for two (approximately)
3. Coolbiz:
In Adyar, this juice point is "THE PLACE" for a refreshing drink under the scorching sun of Chennai climate. A prefect quencher of thirst with a gala of juices shakes and desserts. Apart from the quality of the juices (which by the way, is awesome) there's one more thing that makes this place a regular pit stop – It is open till midnight.
Place-2.5/5 Food-5/5 Cost-Rs.150 for two (approximately)
4. Gokulam cafe: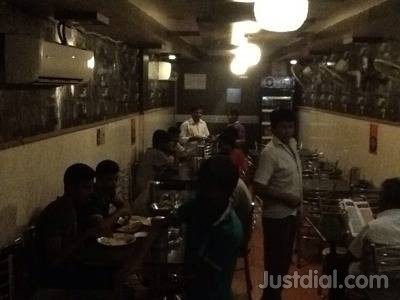 This Kottupuram cafe has grown from a small eatery to a pretty decent restaurant - all thanks to Anna University students and their craze for food. The place is always on the darker side irrespective of the time of the day it is, mostly to do with the lighting that they have opted to go for. Not many girls opt for this place, they prefer home delivery in the nights getting food right before the curfew from the college Kotturpuram gate. The food is very good here, and the non-veg dishes are pretty hygienic.
Place-3.5/5 Food-4/5 Cost-Rs.450 for two. Added advantage-home delivery.
5. The Ambika appalam signal: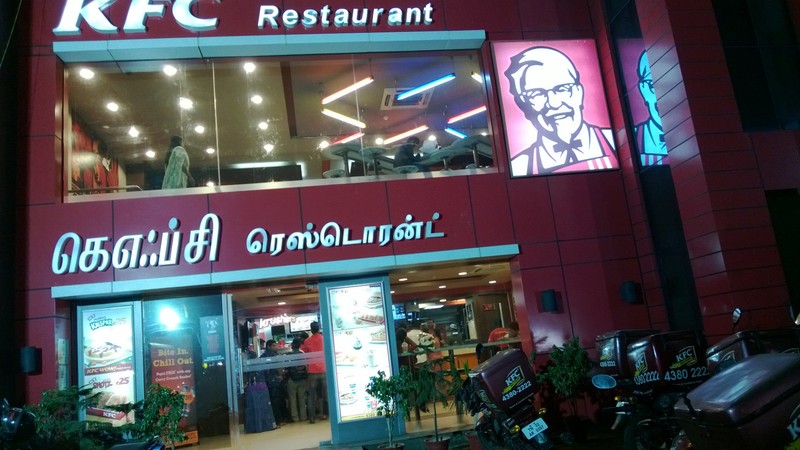 Getting down the bus at this stop, you are literally under a roof of restaurants. You will be cursed with too many choices. Be it chain restaurants like Sangeetha, Zaitoon, Dawat or fast food centres like KFC, CCD, Pizza hut, Dominos, Subway, etc. for which you need walk down the road to the right of the signal. You will have no dearth for food if you have around 300 bucks in your pocket.
Place-4.5/5 Food-5/5 Cost-depends on the hotspot u pick. (Rs.300-500 per person)
The Little Mount signal is another alternative if you are looking for Wangs, French Loaf, Adyar Ananda Bhavan, etc. It all depends on how much u have in your wallet.
P.S: There are so many choices around our college, so you will tend to get confused. Just have Google maps installed in your phone and it will guide right to the table. JustDial and Zomato will also help you around.
The author is a wannabe raw agent with hypochondria and mania for psychiatry, space and scriptures.