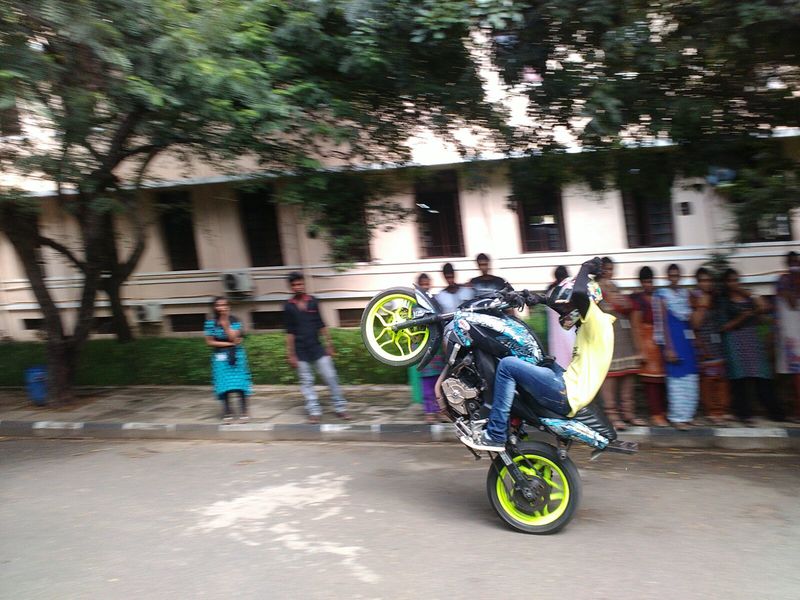 Sampradha, organized by SAAS-ACT for freshers, encourages newcomers of the student body to participate in various programs and group activities, to enable them to mingle with the student family of ACTech.
The day started off with Sampradha Idol – a solo-singing performance for freshers to prove their vocal skills with the right notes - with singing talents from the fresher populace gracing the stage in Raman auditorium, astonishing one and all. Judges had the job of selecting the best five from the preliminary rounds held in the morning. The chosen five then pit their skills against each other in the finals on the grand stage to see who gets crowned as the best of the lot.
Neeya Naana – this was a talk show making use of one's freedom of speech, with the topic being "Who is more important – friends or parents?" Prelims included a solo speech in Tamil for three minutes per contestant.
Treasure hunt essentially involved running up and down the humongous campus of Anna University to find 15 items from a pre-designated list, the winning team being able to rack up a total of 14 items. The end of the event left all participants covered in sweat and out-of-breath, complimenting their hard work.
Konjam Nadinga Boss required contestants to mimic a classic cinema one-liner immortalized by any film star, as exactly as possible.
Photo Hunt, was a major success, as teams rushed in to participate and went to compete for victory. Another list of items was made as a checklist, of which participants were asked to take several types of photos, from a selfie with a BMW to a silhouette against campus spots.
Slow biking, involving biking stunts on bikes for boys and scooties for girls, turned out to be a massive crowd-puller, as roars from the students were matched only by the roar of the engines. Stunts by talented motorcyclists stole the show, wooing the crowd with some wicked skills on the two-wheeler.
A day which reached extraordinary heights with events that were not only intriguing, but tremendously satisfying, this festival provided students with much-needed entertainment and fond memories to go by.