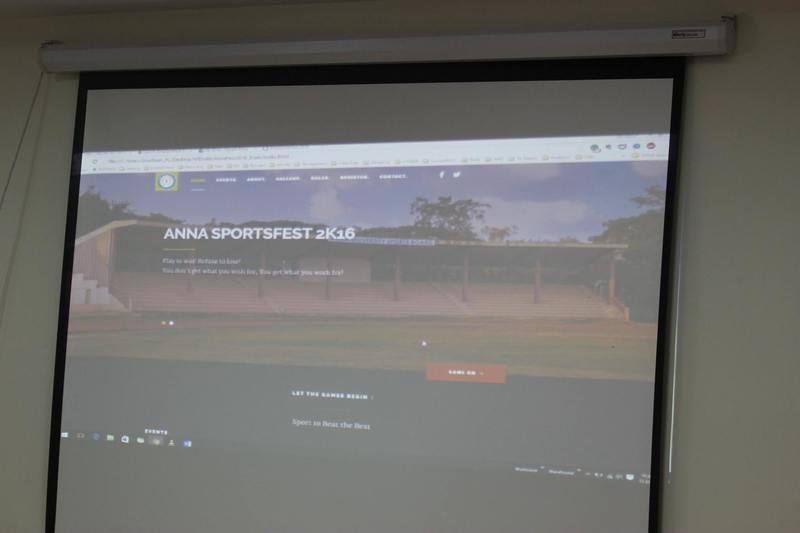 Sports are not just a means of entertainment but also a method by which human beings experience the power of teamwork, perseverance, patience, temperament and physical fitness. 'Sport A Smile' says the positive vibrations that sports would create both physically and mentally in the welfare of the human race. There are two kinds of sports people: the ones to whom sports is just another hobby or a leisure activity and those to whom sports are a part of life. For people in the second category, the Anna Sports Fest is the perfect arena to showcase their untapped potential and grab the limelight. Anna Sports Fest, organized by the Anna University Sports Board (AUSB), is a state level inter college tournament, where students from all over Tamil Nadu vie fiercely to secure a laurel for themselves, battling through various indoor and outdoor games.
Anna Sports Fest which is currently in its 12th edition, for the first time has launched an official website. On Wednesday (13th January, 2015), two days before Pongal, Dr. Selladurai, Chairman of the AUSB, launched the website at 10 AM in a simple ceremony that took place at the Anna University Sports Board premises. The event also witnessed the august presence of Mr. Sukumar, the Director of Physical Education, and Mr. Gowtham, Mr. Vinoth and Mr. Ehab Abdullah, the Sports Secretaries of the CEG, ACT and MIT campuses, respectively.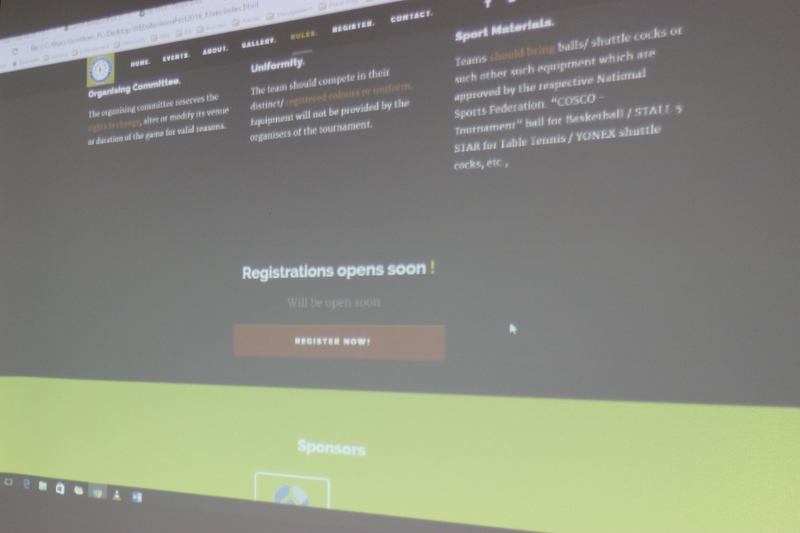 With events like Cricket, Football, Basketball, Volleyball, Badminton and Ball Badminton among others, the Anna Sports Fest is sure to provide a big stage for all the aspiring sportspersons who have it in them to be the stars of the tomorrow in their respective sports. As this article is being typed, the official Facebook page of the Anna Sports Fest (https://www.facebook.com/annasportsfest) has been garnering likes from all quarters of the state. With this one-of-a-kind student sporting extravaganza scheduled to take place from 12th to 14th February, 2016, it is not an understatement to say that the campus is getting ready to play host.
For further details, visit the official website of the Anna Sports Fest – www.annafest.in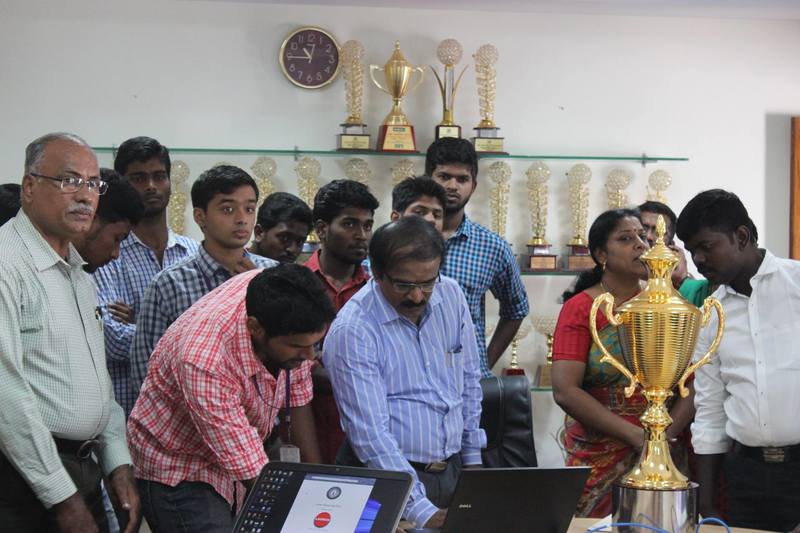 Professor Selladurai launching the website.