Put Chutney has blown up in recent times and not without reason. And if you're a college student, there's no way you haven't heard of them. The Guindy Times managed to secure an exclusive interview with them. Here's what the team had to say.
Interviewer: Teja and Rajeshkannah G
Interviewee: Rajmohan and team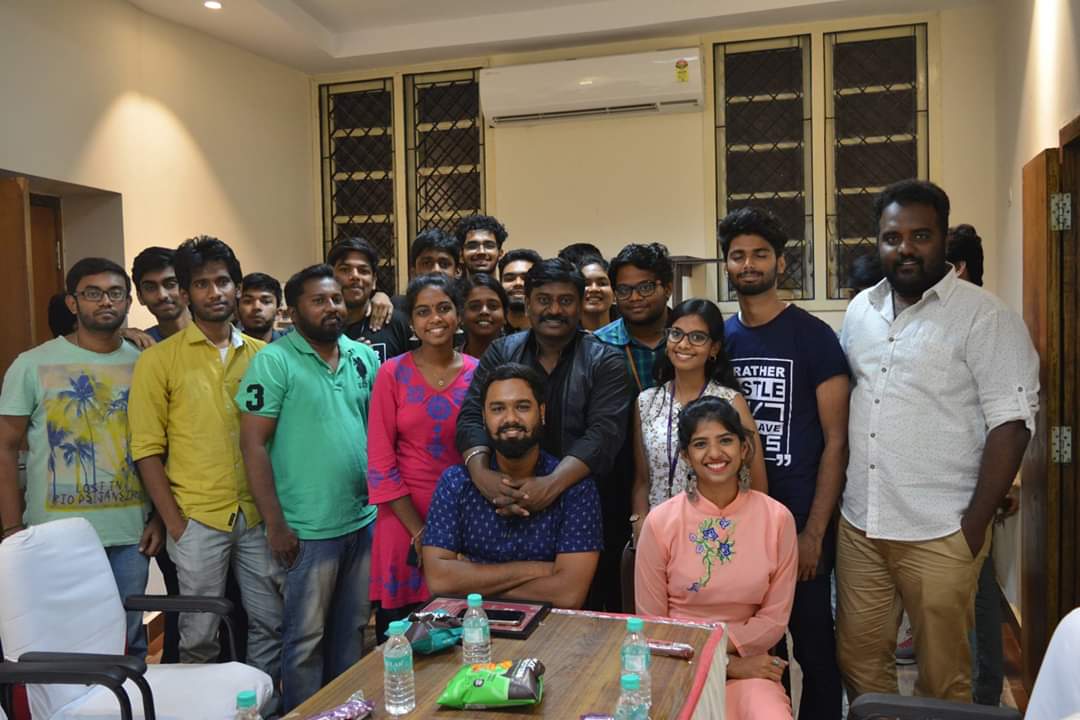 Interviewer: How did you come up with the name "Put Chutney"?
Interviewee: We already had a channel called "Being Indian" under Culture Machine which has channels around the world on YouTube. We thought of naming it "Being South Indian" but while we were randomly discussing this, the name "Put Chutney" came into mind.
Interviewer: In the beginning, Put Chutney was an entertainment oriented channel but nowadays a lot of social issues are addressed. Why did that transition happen?
Interviewee: We always have address changes in any business. We must satisfy the consumer. Subscribers keep changing and since we got a lot more after Jio was launched, we needed to change some things up to keep up.
Interviewer: Who is your inspiration?
Interviewee : My inspiration keeps changing actually. Currently my inspiration is the father of modern Singapore Mr. Lee Kuan.
Interviewer: What was the purpose behind starting Put Chutney?
Interviewee : To be clear Put Chutney is an actual corporate company. Put Chutney is a basically a brand which we use to endorse other brands. The proposal for Put Chutney was given by our boss.
Interviewer: So it's kind of mixing art and business?
Interviewee: Yes, exactly.
Interviewer : What can new content can we expect from Put Chutney this year?
Interviewee: We are launching a web series on Amazon Prime around the end of this year. In 2020, it is going to launch on Netflix.
Interviewer : Did anyone from your team actually want to become a YouTuber from the beginning or did you have a different aim and this just happened as a matter of coincidence?
Interviewee : Basically no one will come to YouTube on their own because it's so hard to earn through it. But over time, many people have established themselves on YouTube and it's a good way to showcase your talent directly.
Interviewer : What other YouTube channels would you recommend?
Interviewee : There are many channels that are doing great! In this regard, we can mention a few channels where people who worked with us before went on to create a new channel like Nee Yaaruda Komali and Gurunatha.
Interviewer : Do you have any experience where you made videos with controversial content and decided not to post or posted and then deleted after objections or threats?
Interviewee : There are so many such experiences. Many times we have left videos incomplete and did not post it. Videos like that may take up more than a terabyte of space on our systems! We try our maximum not to hurt people and so we do have some videos that we haven't posted.
Interviewer : What kind of new series can we expect from you?
Interviewee : Now we have started a new series called "OMG". Another one is called "Oru Modern Ponnu" which depicts Dipshi (as the female lead) handling things in the face of adversity and being in a male chauvinistic society.
Interviewer : Put Chutney is doing a lot of film promotion videos. When can we expect you to act in movies?
Interviewee (Dipshi): My love is for YouTube solely. I like entertaining people. I love doing YouTube videos more than I would love acting in a movie. In a movie, they will give some serious roles and all but I always like to be jolly and as such do jovial roles.
Rapid fire round: Choose between two.
Controversy / Humour? Humour content. Humour is preferred because it doesn't hurt others and it entertains people.
Sachin / Dhoni : Sachin. Sachin is regarded as a "God of cricket" and a hero from childhood. As far as Dhoni is concerned, he is the best captain ever and has won many tournaments. But still, Sachin means a lot more than that.
Black Sheep /Jump Cuts : Jump Cuts. They are a two-man army. They are just amazing. So, we choose Jump Cuts.
CSK / MI : CSK, of course! What is this question?! Obviously it's CSK. We are "verithanamaana fans" of CSK. CSK for sure!!!
The Guindy Times thanks Team Enantra for giving us this opportunity to interact with Raj Mohan and his Team Put Chutney.
Tweet