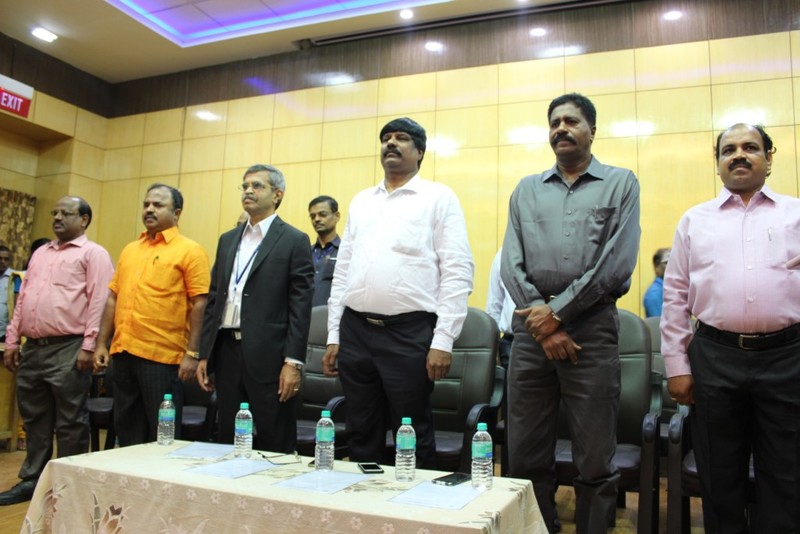 The orientation programme for the first year students of A.C.College of Technology Campus was held on Monday, the 1st of August and saw various dignitaries welcoming approximately 800 students into the fold. The main objective of the programme was to make the parents and students aware of the academic aspects of the course and the rules and regulations of the campus, as well as ensure parental participation in monitoring the performance and progress of the students.
The programme was inaugurated in the presence of the Registrar Dr. S. Ganesan and the Directors of various centres. Dr S. Ganesan, delivering a speech on the occasion, said that it was not the events but one's attitude towards them that resulted in success. He also stressed the importance of dedication to one's profession and the need to have proper planning before taking up and implementing any work.
In the brief address to the students and parents, the Dean of A.C. Tech expressed delight over the fact that the students were fortunate enough to have entered a much sought-after institution for higher studies in Engineering and Technology. He also informed the students about the various facilities available in the campus, and highlighted the accomplishments of the campus faculty and assured the parents that their children were in safe hands.
The Heads of the various departments gave necessary information about the academic design of the first year courses and also emphasised the need for continued hard work. Additionally, the directors from various sectors also addressed the gathering, stressing that the campus is not merely a place to impart education but also provide opportunities for character building. The student volunteers worked tirelessly and addressed general queries from the freshers and their parents. The orientation thus provided the attendees an engaging welcome to their college experience in A.C.Tech.