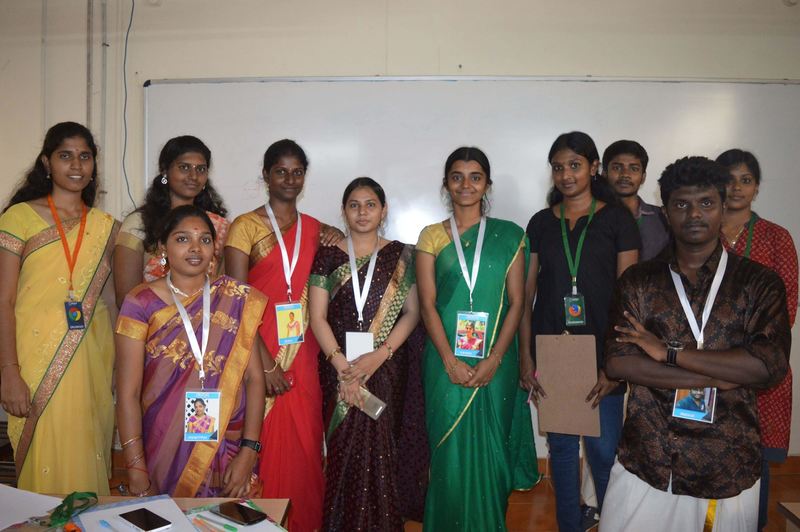 The constrictions of a shortened spring semester made themselves evident last week, as no less than three departments held their symposiums. One of these was the department of Computer Science and Engineering, whose annual fest Abacus was conducted by the Computer Science and Engineers Society (CSEA).

The inauguration was held the day before the start of the event, in the Ada Lovelace hall, and was presided over by Mr Devanandh Ramamoorthy, employed at Gigamon, an IT security company centred in California. Mr Ramamoorthy delivered an engaging presentation on Innovation, touched on his entry into Gigamon, and proposed a success plan for students who wish to follow in his footsteps. He highlighted his simple diploma education, pointing out that his college did not even have any placements. He rhetorically drove home the need for every Indian student to work for our country.

Another highlight of the programme was the launch of the app "Infoconnect" by the alumni of the department. The app aims to act as a portal for students to connect with their seniors, and furnishes various details related to research and academics.

The following day saw the familiar signs of a college symposium–or in this case, three–assorted crowds of students milling around the Humanities block, colourful banners and posters announcing the workshops, events and prizes up for grabs, and the obligatory hospitality desks where students from other colleges registered for the symposium. Volunteers bustled about, stopping by occasionally to direct groups of students to the various halls that hosted the events.

Speaking of the events, there were plenty on offer, with over fifteen altogether, of which eight offered the winners a chance to get internships. Commendably, there were several technical events, which offered students a chance to apply skills garnered over the course of their study of computer science. This is in sharp contrast with many symposiums that focus primarily on general events, in order to pull in a broader section of the student community. The four workshops that were conducted again had their bases firmly rooted in the department's moorings. These were well attended, with the Data Mining workshop collecting over 250 participants.

Overall, the symposium was extremely well conducted, exhibiting none of the frayed edges that show up in cases of shoddy planning and poor preparation, and the CSEA must be complimented on maintaining the high standards that the department sets for itself.

One final noteworthy point was that there was a significantly larger crowd and a bigger buzz around the campus this year. This was a consequence of having two other symposiums at the same time. So while there existed fears about the difficulty of handling so many people at the same time, they were unfounded as the larger crowds actually added to the buzz around the college, buoying the spirits of all who attended. Perhaps it is time the various departments worked together to ensure that such outcomes are planned next year, and not merely serendipitous as it was this time around.