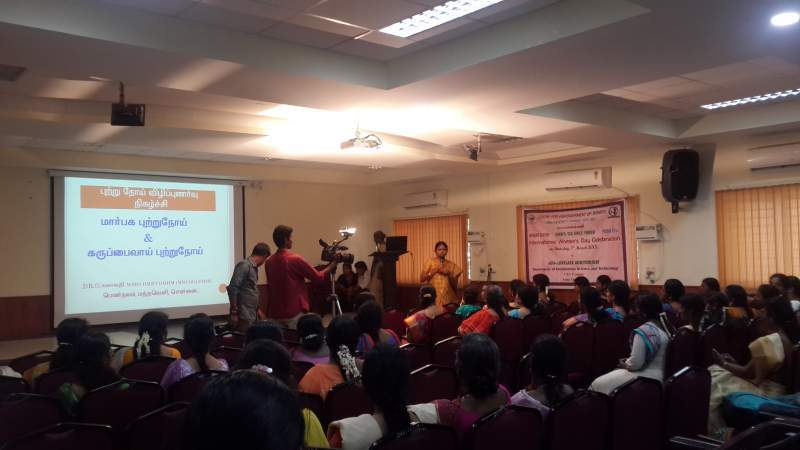 With all dispiriting factors like India's Daughter, several honour killings and rape cases in the news, CEG's exclusive girls club, Aakriti, brought in some optimism to the Women's day this year. This celebration of womanhood and the indomitable strength of women just got upgraded to a six day festival. It started with an emphasis on what most women ignore once they start taking care of a family and an office. On 2nd March, Road Runners was organized – a health conscious event only for women where there were different activities like walking, jogging, cycling and running with small tasks in between to add zing.
On the second day of the celebration, much importance was given to the creative side of women where they participated in Adzap and Skillorama in which art was made out of waste materials and given items; many of these were later displayed in the stalls totally managed by women near Vivek auditorium.
The third day stressed on the power of speech by giving girls an exclusive chance to participate in insightful debates. There were so many registrations for it that many couldn't even take part in the prelims (including me and I had registered a week in advance). The talent show saw many women with the flair to sing, dance, whistle and demonstrate tough yoga positions well.
The fourth day was about awareness of Cancer prevention. Dr.Kalavathi talked about the cancer prevention measures for women. She started by asking how many among the audience knew someone who had or has cancer, quite a number of hands shot up in the air. When she next enquired how many of those cancer victims survived, hardly a few remained up. Dr.Ramanan S.G gave information of prevention of cancer in men and its detection.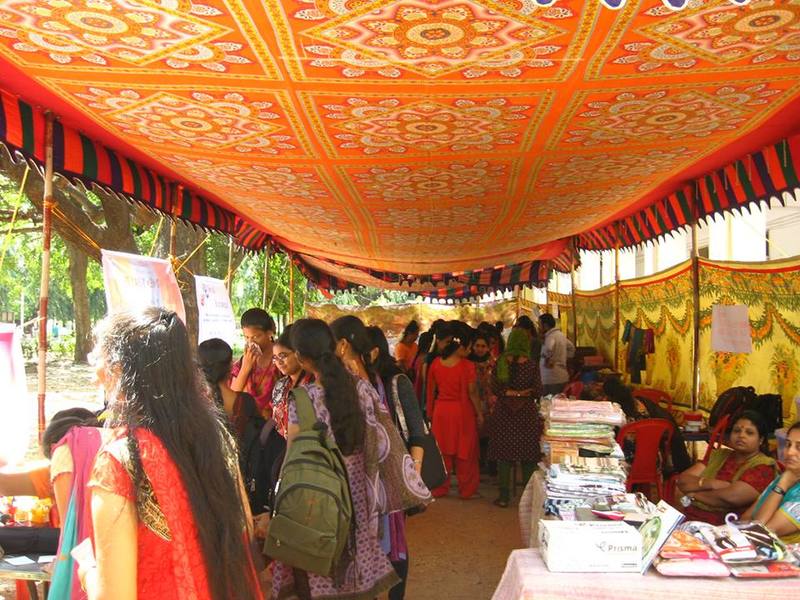 There was also a Carnival where CEG girls put up two food stalls, two fabric material stalls, terracotta and quilling items were also displayed. The prize distribution of the previous events was in the afternoon.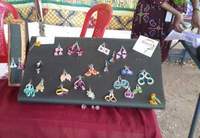 On 6th March, along with a NGO, Vajra, and the Geoinformatics department an event was held in the OAT in the presence of our Honourable Dean where some helpful self defence techniques were demonstrated by a professional. He reminded women that in threatening situations, the huge physique of the attacker must not be a deterrent. Self defence is focussing on the weaker points like wrist, groin and using our strong points like elbow. This was followed by lighting lanterns and letting them float in the air, hoping that the various social elements which are obstacles to women's progress shall also go away.
The women's day celebration ended with a huge bang as Aakriti along with the Sadhanai Thamizhagam worked towards a world-record of the biggest human female gender symbol formation only with women participants on 7th March. The previous such world record is of more than 10,000 people in Manila, Philippines. The event was at the DRBCCC Hindu College, Pattabiram from 8.00 am to 12.00 pm.
When you think about it, this six day celebration has been all about the indispensable elements needed for women empowerment. They are proper health, creativity, power of expression, talents, awareness, even entrepreneurship, safety and in the end sisterhood.