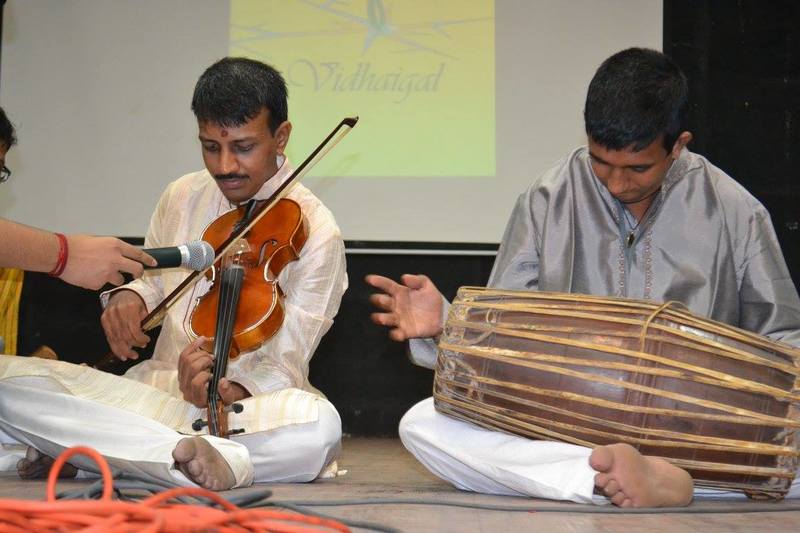 What you sow, so you reap. It takes a thought to sow an action. Every great initiative starts with a thought. However, for this thought to take shape, you need belief and courage and Vidhaigal is just that – a result of the hard work and dedication sowed into a pristine thought – "To make a difference in gifted children's lives". The foundation was built in 2013 and the glory has never ceased through the years nor the immaculate thought behind it. The special children are gifted in many ways and their hidden talents need to be brought out in the open. Vidhaigal is one such platform where these children exhibit their prowess despite the obstacles and hurdles put forth.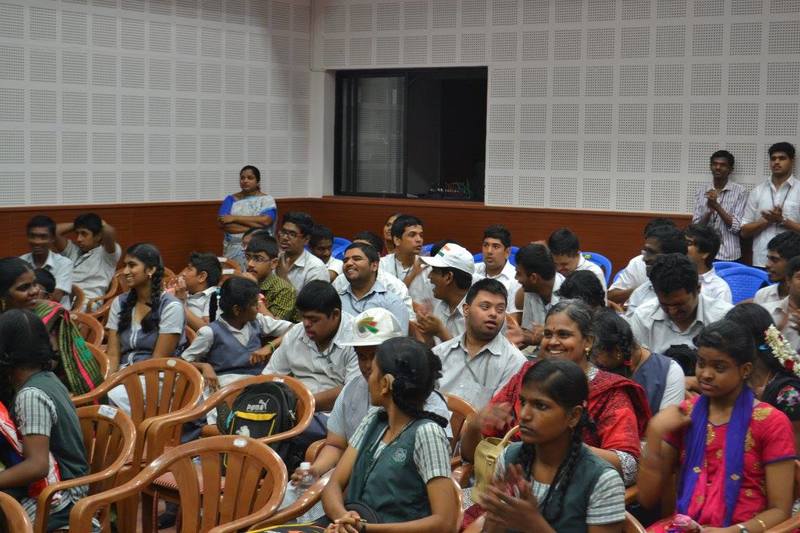 On, February 5, 2016, one could see TAG Auditorium being lit up by the numerous smiles and laughter emanating from these gifted children. The sole reason behind the laughter and cheer was Vidhaigal 2016 organized by the NSS Unit-2 of CEG, Anna University. This year's edition saw 5 schools taking part in the cultural extravaganza organized. The schools which took part in the events were Sri Sakthi Academy School for Special Children, Deepam School for Special Children, Annai Special School, Dr. MGR Home & Higher Secondary School for the Speech and Hearing Impaired and Little Flower Convent School for Blind and Deaf. The traditional ceremonial lamp (kuthuvizhakku) was lighted by the NSS Coordinator Dr. K. Praveen, final years from the Unit and children from each school, who were the special guests for the day.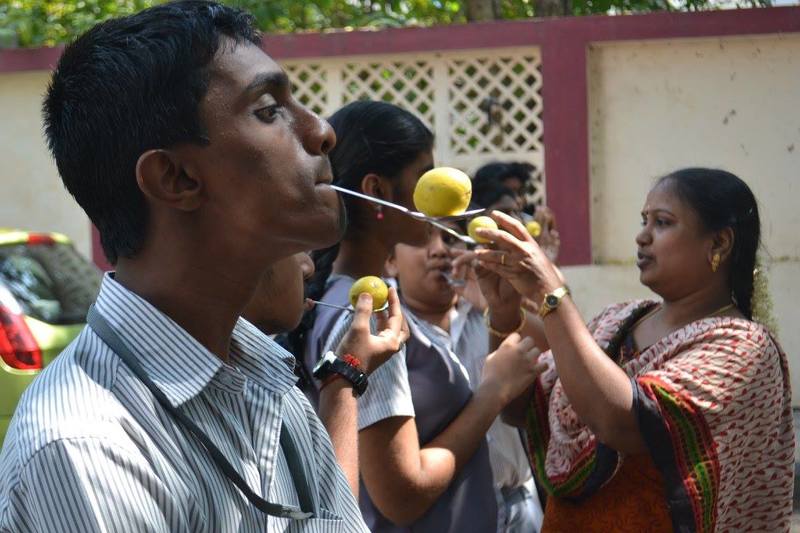 Memory games, puzzles, singing, dancing, essay writing, lemon and spoon race, drawing, painting and miming were the events conducted for the children. They eagerly participated with a lot of enthusiasm and sportsmanship. The songs, dance performances and mimes were a treat to watch. After breaking for lunch, the Get Ready Folks crew gave a special performance for these children. Short animation films were also showcased which had the audience in raptures. The liveliness and joy which emanated through the auditorium then would have surpassed the most valuable treasures.
To see such a thought taking root and growing into a firm tree brings delight and happiness. The laughter, happiness and contentment in the children's faces are still fresh in my mind. One look at the faces of these children and all your thoughts of stress would have vanished away in an instant. To get a chance to share their joys and sorrows, even if for a day was truly a blessed opportunity. Here's wishing from the bottom of our hearts to many more trees which will bloom from the fruits of hard work sown by a thought.