Blow modelling, cannibalize chemical treatment and elbow energy meter efficiency. Confused? It's nothing but the jargons which are used in industrial engineering. So why exactly are we talking about this? Well, it's because of the 23rd edition of Indcon.
A few weeks before the symposium, the department was bustling with activity, collecting sponsors, marketing events and designing posters. Finally the excitement spread to the juniors when they erected a proud Indcon 2016 banner near the CEG gate.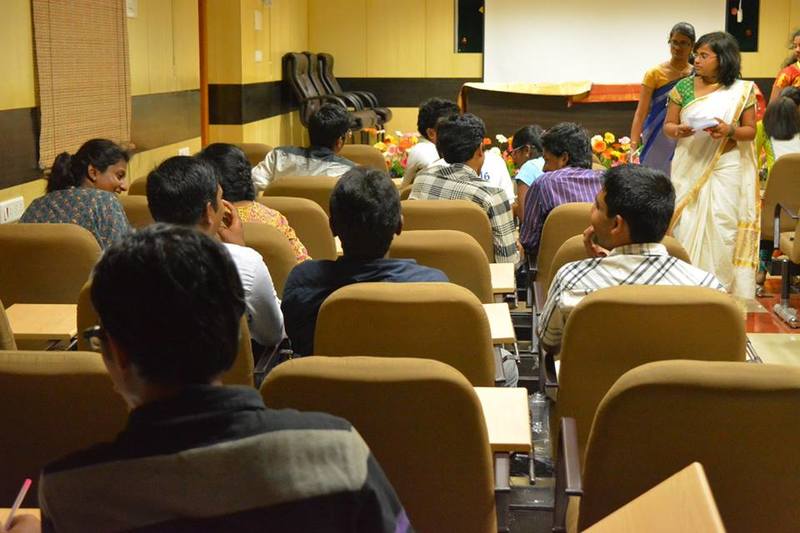 The inauguration was held in Optimus hall in industrial engineering department on 18th march at 3.30 pm .The chief guest for the evening was Mr.Kannan who is a security officer in J.K.M Auto Dynamic Technologies Ltd. The first person to address the gathering was Dr.R.Raju, the HOD of Industrial Engineering Department. His talk highlighted the department's specialities. Mr.Kannan made an attention grabbing speech, where he stressed on the need to implement what they learn in the course in the working field. He added that hard work is the key to becoming successful. The inauguration was concluded by Mr.S.Jawahar, the general secretary of Industrial Engineering Department, who said, "Maximizing and optimizing talents" are the department's goals.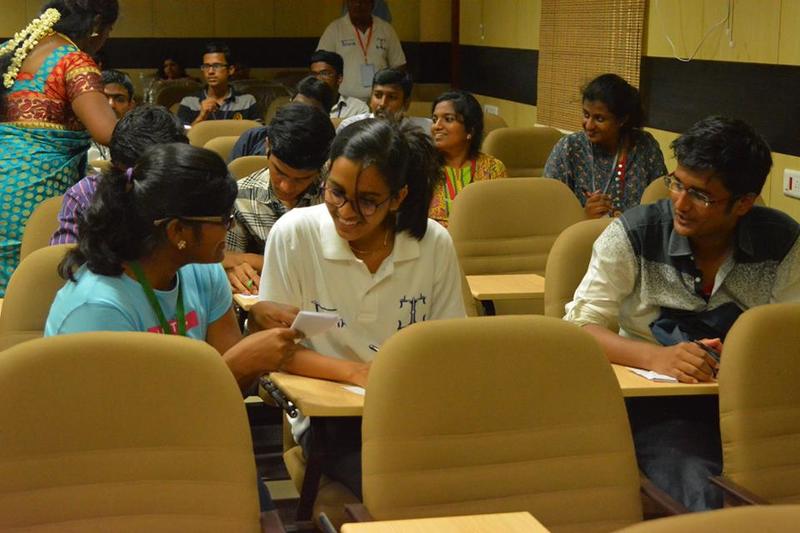 Once the inauguration ended, the events kicked off and the students participated in them actively. One of the successful events was "Save the Egg" which had a head count of 160 students participating in it. In this event, participants were required to make a protective jacket for the egg, which prevents it from breaking, when it is dropped. Another interesting event was "Innovate", where the participants were required to create a product from the materials provided.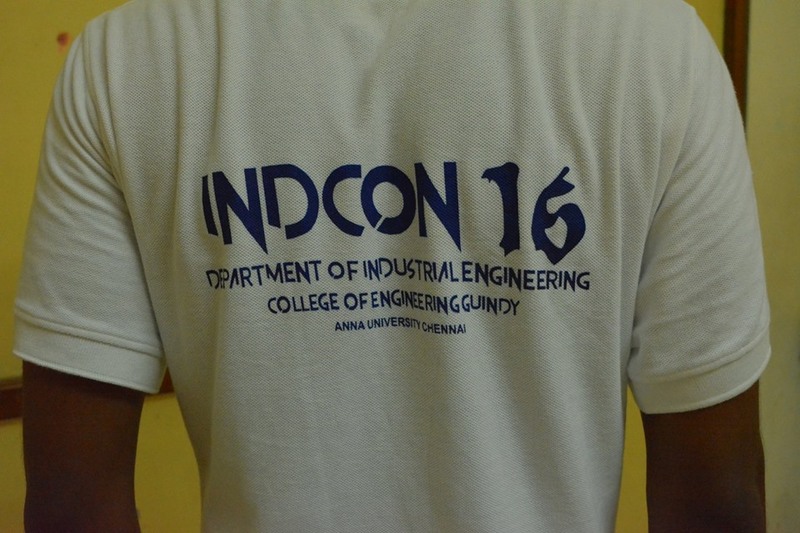 The second day of Indcon saw students with traditional attire which brought more colour to the event during first half of the day .And the second half of the day saw students proudly wearing their own symposium T- shirts. In parallel, events like Prison Break (a mystery solving game) were happening. Indcon also hosted a gaming event called "I Game On", where cash prizes worth three thousand rupees were at stake. A marketing event called "How will you sell it?" had a hefty cash prize of nine thousand rupees.
Overall, Indcon 2016 saw a lot of participants, fun filled events (and a lot of selfies too!). It was a fresh experience for the first years, a learning experience for the third years and an unforgettable experience for the final years.