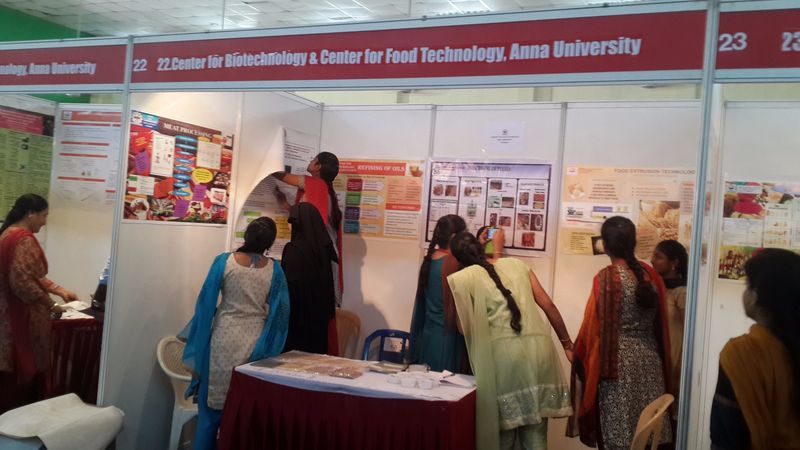 Never expected a four day science event to be so amusing .
Last month , food department of ACT was given a unique opportunity to present posters in Queen Mary's College for their science fair , 2016.
Groups of four or five students from each year in B. tech food technology and few groups from M. tech batch developed a poster each depicting a processing method or product related to Food Technology.
The enjoyment started at producing a colourful yet elegant poster right from scratch , and continued throughout for the next few days.
The posters were put up in various stalls and some stalls displayed a few products which were depicted in the posters , on tables. Children were very interested in the products displayed such as ready to eat food packets , microscopes , and extruded products.
A lot of stalls were put up by other colleges as well. These displayed botanical gardens , scientific equipments , even live farm animals and various species of fish in tanks.
The Queen Mary's College even provided tokens for breakfast , lunch and evening snacks for each stall.
The whole experience of putting up stalls , posters and explaining them to school children was very unique and the food department , teachers and students alike, had a fun and memorable time during the course of the science fair.
It would be delightful to do this again if opportunity knocks.