With the quote "Ring out the false, Ring in the true" by Alfred Tennyson carved in the big old bell, the tower clock is chiming again thanks to G 66 – the 1966 Batch of CEG.
The bell had stopped working and so a speaker was used from which the electronic bell sound came from. The idea for restoring the clock was triggered by a short film, The Sound of CEG, which Gayathri Govindarajan, a to-be final year student of ACT made along with her father, Mr. Govindarajan K, an alumnus of the 1984 batch.The father-daughter duo uploaded it onto Facebook and it garnered over 10,000 views and a lot of encouragement for the restoration to be carried out to preserve the heritage of the campus. By 8th January 2016, the Dean of CEG had requested the Alumni Association to set things in motion. As the AACEG was handling the rain-water harvesting pond project, they were looking for someone to carry out the task when the 1966 Batch, celebrating their golden jubilee, came in to help.
Every batch of alumni has contributed something or the other for their alma mater, to mark the G66 contribution for the restoration of the tower clock a plaque is placed on either side of the foyer below the Dean's office in the Red Building. During a small chat with Alumnus Mr. Ranganathan, one could sense their pride on doing something for their alma mater, which has made them reach great heights, and has given them identity and value. The G66 members have not only repaired the clock but also furnished the college with a generous amount of funding for the purpose of maintenance.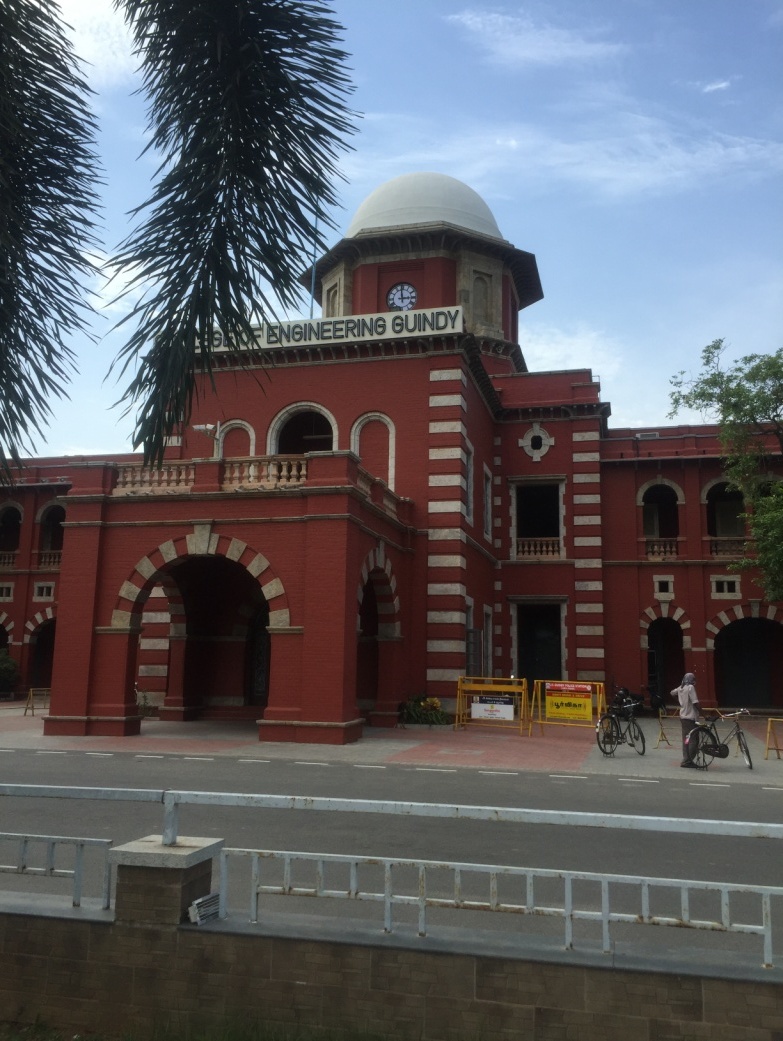 "We were a batch of pleasant guys, the '66 batch - we always used to enjoy ourselves though some of us took life too easy! And we loved this place", recalls Mr. Ranganathan in a nostalgic tone. He also adds that the teachers were extremely friendly and shared a brotherly bond with the students. We had a chance to take a sneak-peak into the dome room where the clock is located. Though the place was a bit of a mess, it was delightful to see the bell back alive with the four faces of the clock ticking in harmony with each other.
The trial run started on Monday, 23rd of May and with the help of Mr. Sathish, the man behind the clock, the bell will start reminding the students of just how late they are for their classes. A simple function was held on Friday, 27th of May where Dr P. Narayanasamy, Dean, CEG, unveiled the plaque. Dr M. Sekar, ex-Dean of CEG, Dr P. Hariharan, Executive Warden, and Dr S. Ganesan, Registrar, attended the function. A group picture was taken along with Mr Karunakaran, President AACEG and G66 members. Mr Karunakaran delivered a short address on the restoration of the tower clock following which balloons were released commemorating the occasion.