NOT ALL INJECTIONS PERFORM THE MAGIC OF HEALING MORE THAN ONE AT A TIME - BLOOD DONATION: one of the PRICELESS services rendered by SELFLESS souls.
This humanitarian event took place on feb 20th, a beautiful saturday around 9am to 2pm in chemical engineering library, AC tech campus. Not all silence mean the same. The usual silence in a library was replaced by a silence which was a sign of respect to the GENEROUS donors. The event was organized by ALT - Association of Leather Technologists.
The scenario goes like this: A busy final year, jotting down the details of young donors who satisfied the basic eligibility criteria-age>18; weight>50;haemiglobin>12.5. Many students were waiting outside the library while some were volunteering and co-ordinating.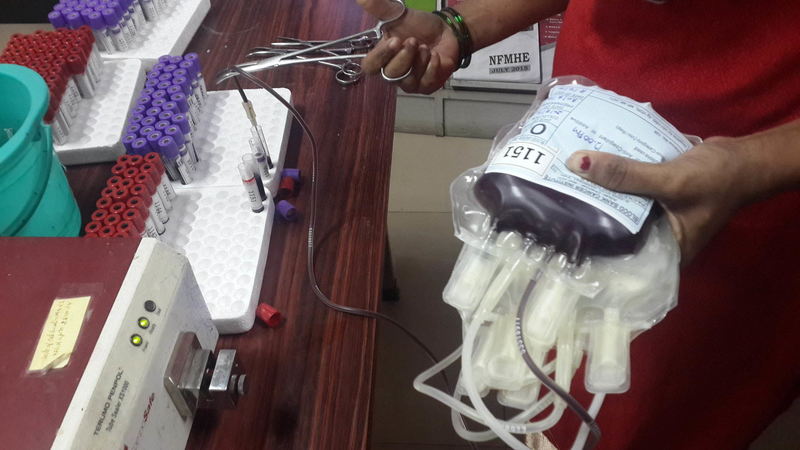 There were four neatly arranged sterile beds which made a square and a few doctors from Adayar Cancer Institute. Necessary equipments and reagents were present and there were two ongoing donations at the moment giving a small part of their lives in sterile packets to someone somewhere who needs it for the basic survival. Some were having energy drinks and biscuits after the donation. Air conditioned room, minimal crowding made the place perfect for the happening. Catchy-posters and enthusiastic volunteering by the leather students requires a special applause without which the event wouldn't have been a great success.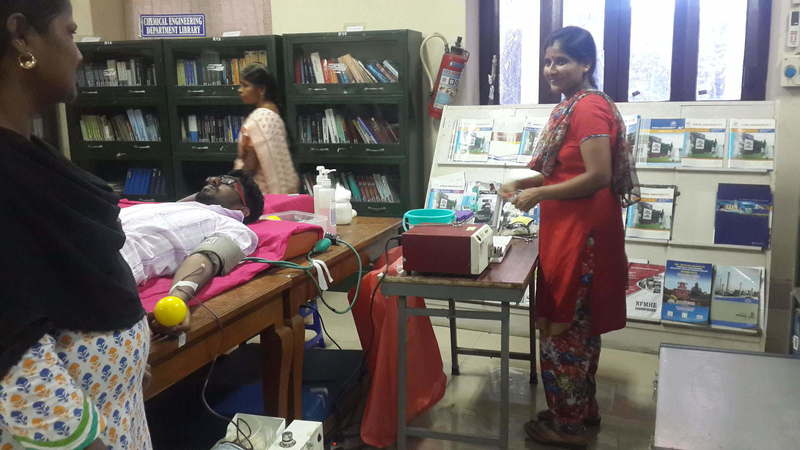 Two big-hearted donors from third year chemical engineering who just contributed their part were sipping the energy drink offered to them. Upon asking how they feel about the priceless service, they happily replied,"We feel good and happy that our contribution would be of great help to someone who needs it."
SERVICE NEEDN'T ESSENTIALLY REQUIRE MONEY IN OUR POCKET;
IT SIMPLY REQUIRES THE KINDNESS RESIDING BEHIND THE POCKET.