Every building has it's own structure; Every structure it's own brick; And every brick it's own weight. Sometimes the whole structure may appeal to you, sometimes parts, sometimes a single brick may uphold a whole misconstrued building, making it worthy and these are the moments which make a cinema noteworthy. Being a fanboy of commercial cinema and subtle moments, here are some of my best moments from tamil cinema which have been released in the decade. The movies may have bombed at the box office, or coronated amidst others, or noteworthy or thrashed, but these are some moments which appeal, which holds, which stands away , and definitely needs a special mention. This list holds only best moments from films and hence it defines only those moments and not the whole movie. There is no ranking among these and beware spoilers ahead!
1.VINNAITHAANDI VARUVAAYA-CLIMAX
DIRECTOR: GAUTHAM VASUDEV MENON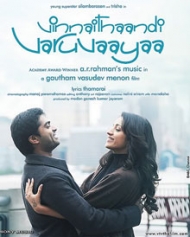 The decade started with something ambitious and reliable; The revolutionary Vinnnaithaandi Varuvaaya. Everything went well; There were a couple, a fight, a small misunderstanding which was followed by the couple's reunion; Wait, did they get together once again ? That was where GVM as a director stands apart. He tries to take a route which I would compare to the one DIRECTOR VISU took in his venture 'Samsaaram Adhu Minsaaram' in his time, spinning of an end which no one would have dreamt of and the end result is that of a movie that stands afresh even at the end of the decade.
2.MAYAKKAM ENNA – ABORTION SEQUENCE
DIRECTOR: SELVARAGHAVAN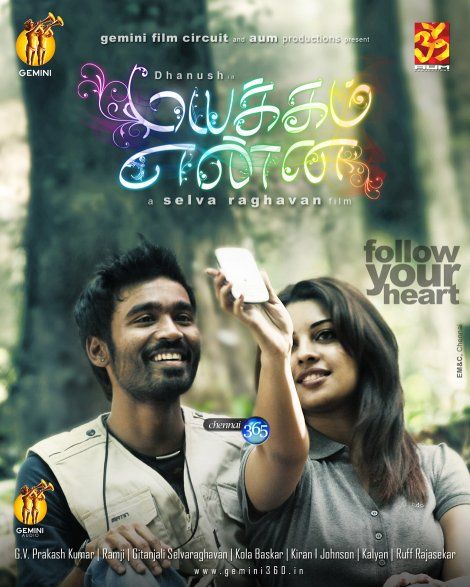 Selvaraghavan's films have nevertheless achieved the status quo of standing from the rest of other usual films and Mayakkam Enna is another one which could be added to the list of his films which deserved huge reception than it actually did. Karthick is not stable and spends his life trying to stay away from his ambition; already consumed wholly by it. It was at this moment he recognizes the person who was responsible for his downfallseated in a position where he desired to be seated in, and that too with Karthick's own work and what else would you expect Karthick to do. He smashes all that which comes between him and that includes his pregnant wife. Karthick notices nothing and all that he could see now is his baby ruined to a liquid state, beneath his feet. Silence engulfs them as a prelude to the storm. Yamini is shattered but doesn't utter a word. All she gives him is a hell of a stare which is capable of burning Karthick from within. The pain of a mother forced to get rid of her child, conveyed in a single stare; a moment that skins us alive even now while watching the film.
3. NEETHANE EN PON VASANTHAM – VARUN LEAVES TO IIM
DIRECTOR : GAUTHAM VASUDEV MENON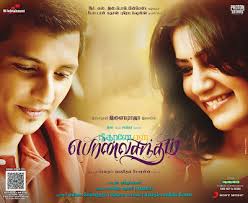 Varun starts to understand his family situation and gets a hand into CAT preparation which lands him in IIM. All the while, he is not able to spend time with Nithya and now he proposes to go afar leaving her behind. The camera is never stable, it keeps isolating in the air and so is the state of Nithya. She is happy yet sad, she wants to go with him yet gets rejected and for all the worries that isolated her, she is left to nothing but break up with him. All of this action gets encapsulated in a single shot and you are left with no choice but to get immersed in the sequence not knowing which side to rely on.
4.VISHWAROOPAM- TRANSFORMATION SEQUENCE
DIRECTOR- KAMAL HAASAN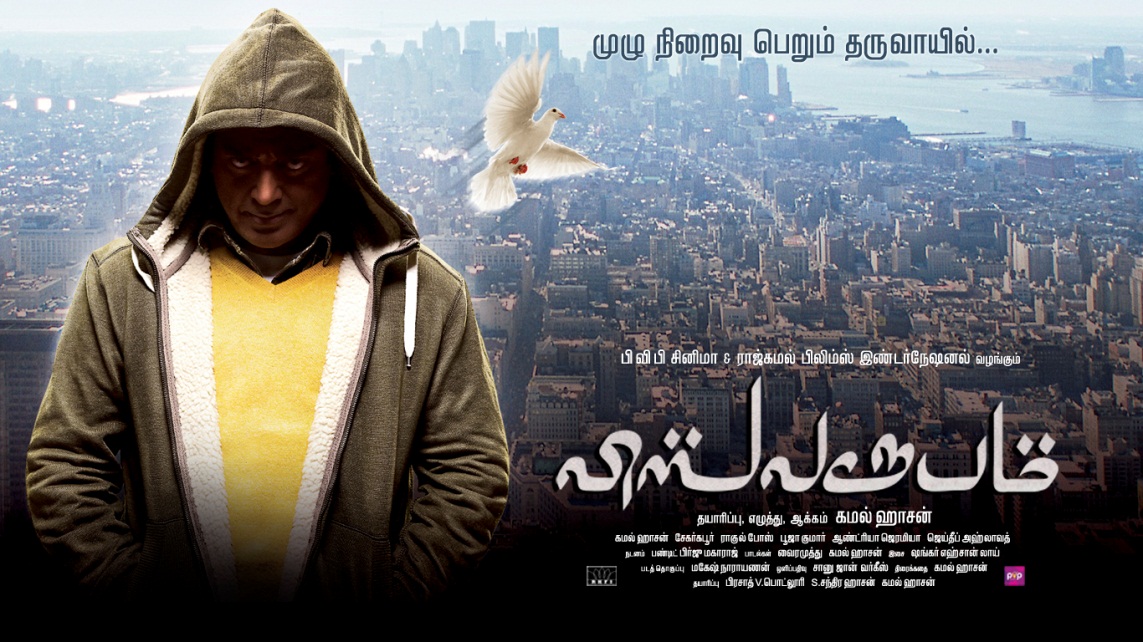 "Rabbanaatina fid-dunya hasanatanwafil 'akhiratihasanatanwaqina 'adhaban-nar". Those are the words Wizam utters before igniting the fire of an ultmate fight sequence worthy of the movie's title 'Vishwaroopam'. He knows what he is doing. He repents, yet he requests mercy from the Almighty for the sin he is about to commit. And all he does is over before an iota of a drop. Shankar-Ehsan-Loy's background score elevates the scene to another level making it one of the best mass transformation scenes of the decade.
5. ONAAYUM AATUKUTTIYUM –NARRATION
DIRECTOR-MYSSKIN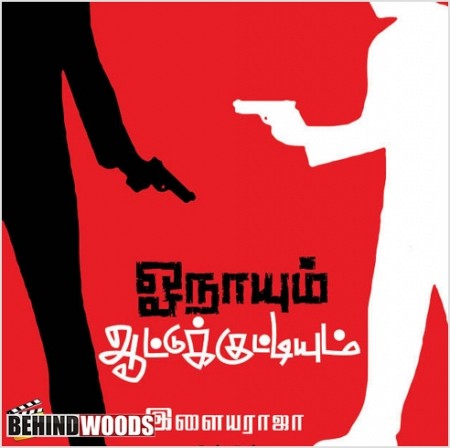 With two candles on either side of the frame , focusing Wolf with a 50mm lens, he starts to narrate.The camera remains still, but not the audience. The whole flashback that we expect to unfold visually is done with a continuous unbroken 5 minute shot with an impact which could not be fathomed byany available device. We are drawn into his own world, his own struggle, his decisions, made possible with a third person narrative style elevates the whole experience into something magical.
6. UTHAMA VILLAIN – FATHER CONVEYS HIS DATE TO SON
DIRECTOR- RAMESH ARAVIND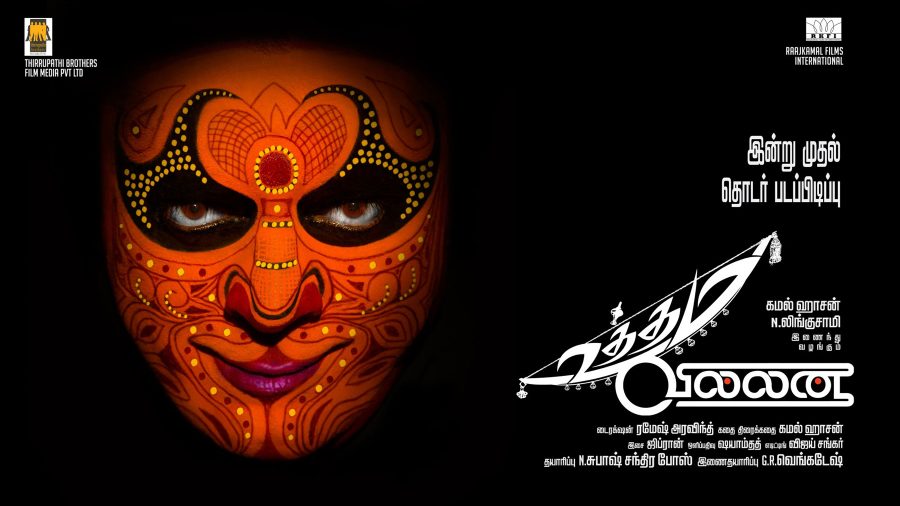 Uthama Villain is not just a story about an artist but is an art in itself. Knowing death awaits him, Manoranjan decides to disclose it to his son whom he considers as his everything. The hidden love for his father unveiled itself rather in a more beautiful way on hearing about his ailment. "I have decidedto do a course on script writing in Georgia or Columbia. And all I want to show the people of Kodambakkam is that I am worthy of being called your son", Manohar wept. Ghibran's music was a feather to the cap and the scene where Manohar bids adieu to his audience left an indelible mark on my heart. Another emotional scene was that where Manoranjan wanted to go for another shot as he didn't deliver the appropriate dialogue but couldn't, because of the limitations his body posed on him. And at that pointhe knew thathe was appealed to by the lord of death himself, fraught with fear he asks for retake."Saagavaram Pol sogam undo, theerakadhaiyaikerpaar undo." (Is there anything more saddening than immortality? Will there be anyone ready to listen to an unending story?)
7.ISAI- THE ARTIST
DIRECTOR- S.J.SURYA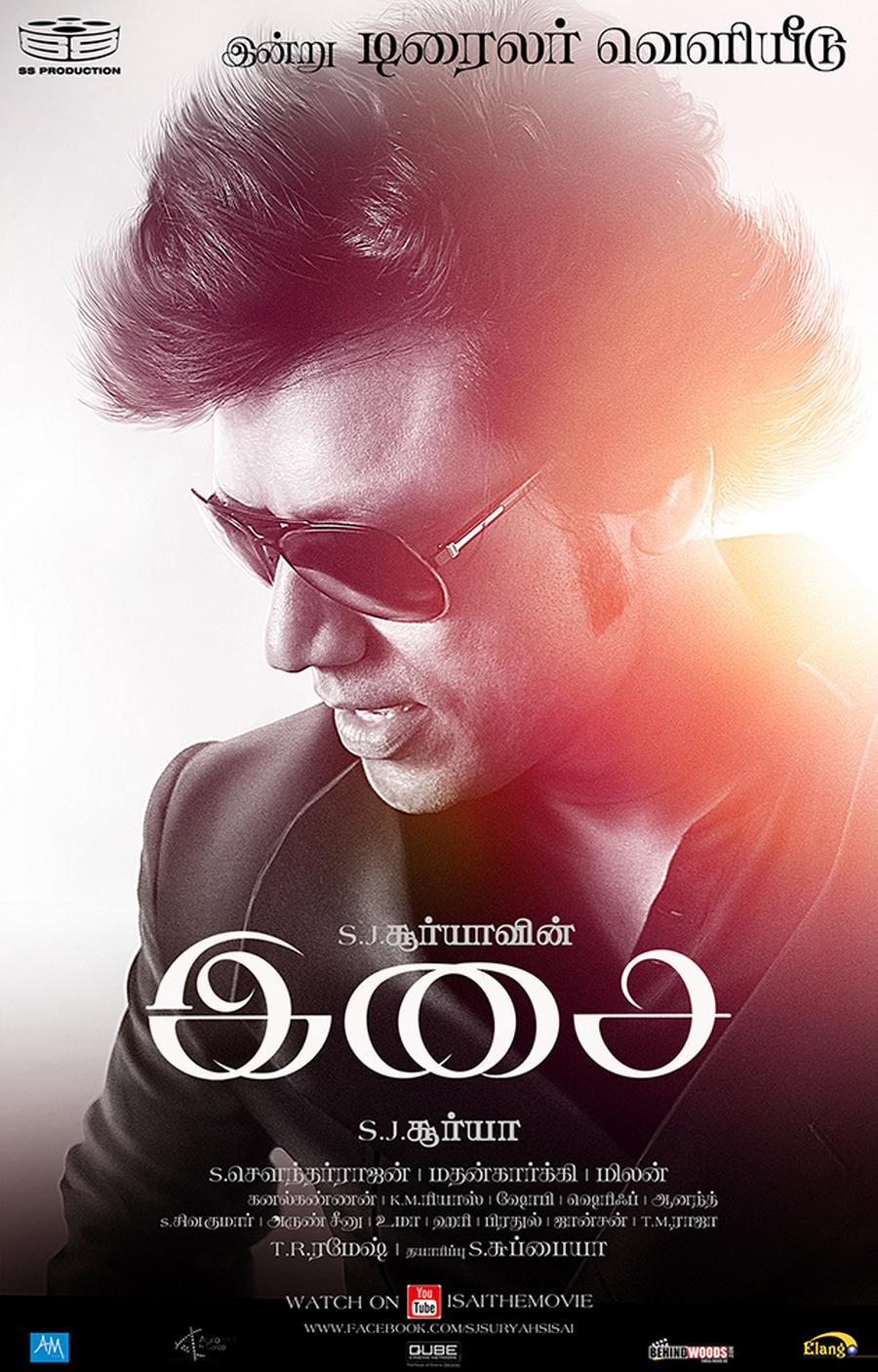 When we talk about an interesting plotline, Isai is one such movie which boasts a very interesting one which not only sounded interesting, but also made in execution by director-actor S.J.Suryah. The post interval drama alone is fairly enough to prove his talent both as a director, spinning the yarn, and as an actor , knitting them together. The antagonist believes to have succeeded in his objective until he asks him about the inspiration to a tune in an album which he had rendered. The Sishyan (S.J.Suryah) answers- Nature. He begins to describe the origin of the sound, the feel, the beauty and the magic behind it. Isai(music) slowly engulfs him, makes him traverse into a different world amidst all his worries and struggles. The artist in him never ceased to exist.
8. YENNAI ARINDHAAL – PHONE CONVERSATION
DIRECTOR : GAUTHAM VASUDEV MENON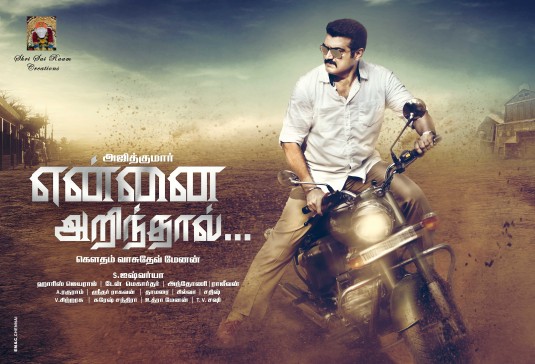 Be it Mankatha or Billa 2 or Aarambam or Yennai Arindhaal, Ajith Kumar had a decade of mass scenes plunged, that there had to be a big dilemma in shortlisting the best out of these- the main challenge between Mankatha and Yennai Arindhaal. But Yennai Arindhaal had something in it. With Victor starting from "Adhaaru Adhaaru…" and Ajith continuing " Ellame inimel nalla dhaan nadakkum", from the first dialogue, the scene promised something and never failed to deliver it. Be it the split screen or the long shot devoid of cuts or witty give and take backs, it still entertains us even as a youtube video, holding our attention for that 5 odd minutes.
9. KABALI -THALAIVAR INTRO
DIRECTOR: PA.RANJITH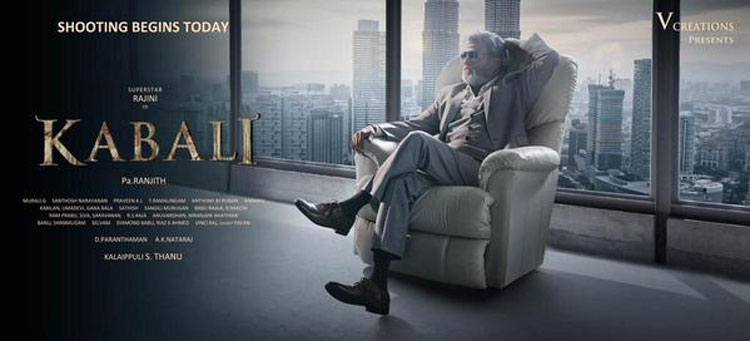 Be it Diwali or pongal, the festival for a true hardcore fan of this person begins only with the blue dots shaping itself into the letters "SUPER STAR". Talking about mass introductions, the one thing which is essential for any commercial hero is the factor of build-up. The camera pans slowly to the right, inside the jail, and there is the man with a book covering his face. The lion crawls outside it's den, returns, and then stretches it's hand and pulls himself-indirectly raising the status of the people depending on him. Stage by stage we see him putting on his accessories and finally when he puts on his classy coat, rolls the background from Santhosh Narayanan. The whole sequence in itself promised to give something to us and the problem of the film too came to be this moment. It raised the stakes into imagining something different, erstwhile offering something, which resulted in something. That was not a positive outcome.
10. KIRUMI- RESOLUTION
DIRECTORS: ANUCHARAN, ANUCHARAN MURUGAIYAN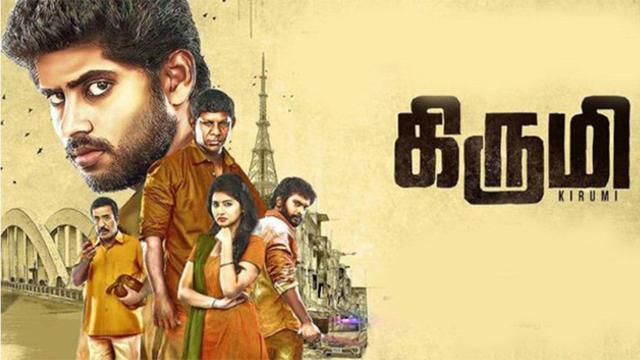 The plot of the movie was relatively simple. The protagonist forced to be an informer informs the police upon the infiltration of a gang and it is that hich leads him into trouble. But then the film is handled so delicately well, that is both engages and doesn't deviate from the factor of realism. And now arriving at the resolution post the climax, an action block could have easily made it sell better or fit into the realms of commercial cinema. But then what it does is something different. It remains true to it's characterization and all Kathir does there at that moment is what makes you appreciate this film to that extent.
11. PISAASU – APPA MEETS PISAASU
DIRECTOR: MYSSKIN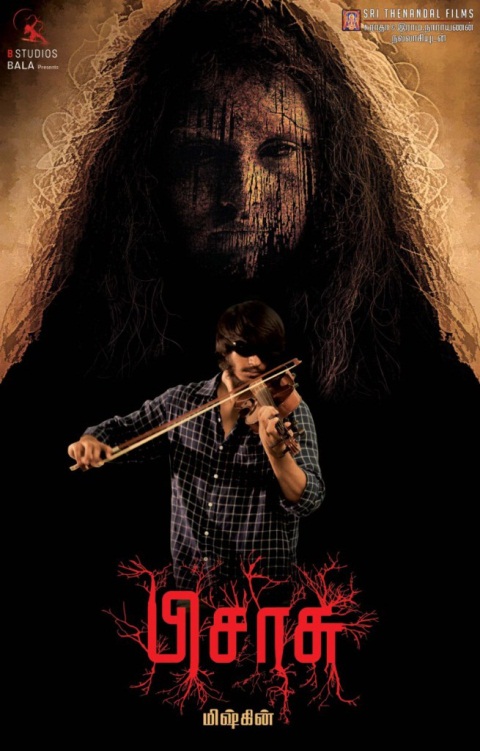 As a writer what are all the elements that you could write into this particular scene? Well, you could write about the ghost's visibility from the chimney , her taking away the cigarette packet, the father melting into tears on seeing her beautiful daughter in an ugly state, him chasing her, begging her to stay with him, to leave the house, to share space with him and that is it. Is this enough to create the impact this scene delivered? This is where the director in Mysskin peeps out from behind the camera. The way in which he stages the whole scene, the camera movement, the lensing, the performance, everything combined together creates a magical effect which has the power to melt even the most solid of substance and there stands the impact of this moment.
12. MAALAI NERATHU MAYAKKAM – REASON TO DIVORCE
DIRECTOR: GITANJALI SELVARAGHAVAN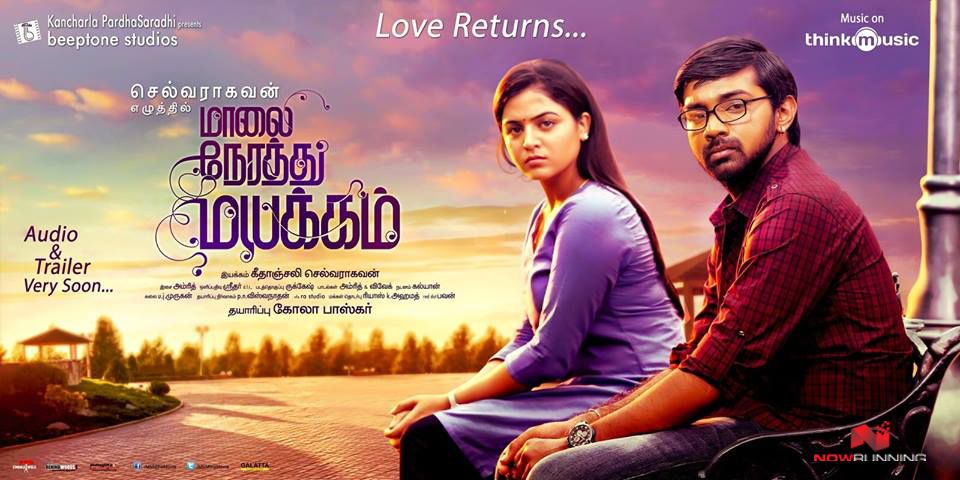 Now talking about writing, this film is a clear example of what writing alone could do to elevate a love story with a conflict, which is evident, but feared to discuss about. I don't wish to spoil the scene, for this one in particular, but the prelude to the interval sequence is what we can consider to be one of the best choreographed scene of the decade. When patience wears thin, the main reason for the conflict in itself soars high, wishing to resolve it, but in turn deepens it further and hen all of this is written and staged well, what you receive is something which relatively new to tamil cinema. I know that without seeing the film you couldn't comprehend the meaning of these words, but once you know it, you definitely will be bound to feel it.
13. KAAVIYA THALAIVAN – KAATHAVARAYAN REPENTS
DIRECTOR: VASANTHABALAN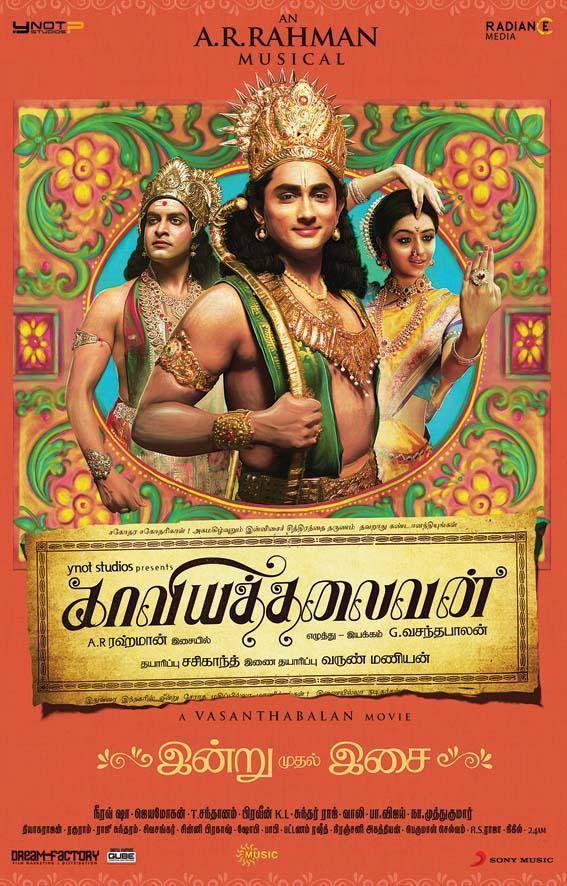 How hard has it become of us to accept characters who are totally good-willed , without any shades of grey, wishing harm not even to an iota of insect ? But yes, Vasanthabalan etches this character so precisely that Siddharth as Kaathavarayan makes this gem of a character as believably realistic and interesting as well, and the standout in spite of many great moments from the film would be the hit on the nail climax. For long, Gomathi (Prithviraj) plots out revenge to overthrow Kaathavarayan, whilst Kaathavarayan even after his repeated misdoings believes him to be his brother from another mother. The whole of this plot builds effectively, finally confronting Gomathi and Kaathavarayan one to one. But what makes this scene so special is the arc of the character Gomathi. You don't want Gomathi to kill him, you want a change, you desperately yearn for it and even though the change in character arc is visible, Gomathi's just not able to adapt to it. For all the goodness Kaathavarayan has done, when he realizes that all he has done resulted in the misery of another, Kaathavarayan has no choice but to pull the trigger himself. The ultimate goodness raises him into a stature of godliness and now Gomathi has no other choice but to repent for his mistakes.
14. TARAMANI – "SUPER, SUPER,……"
DIRECTOR: RAM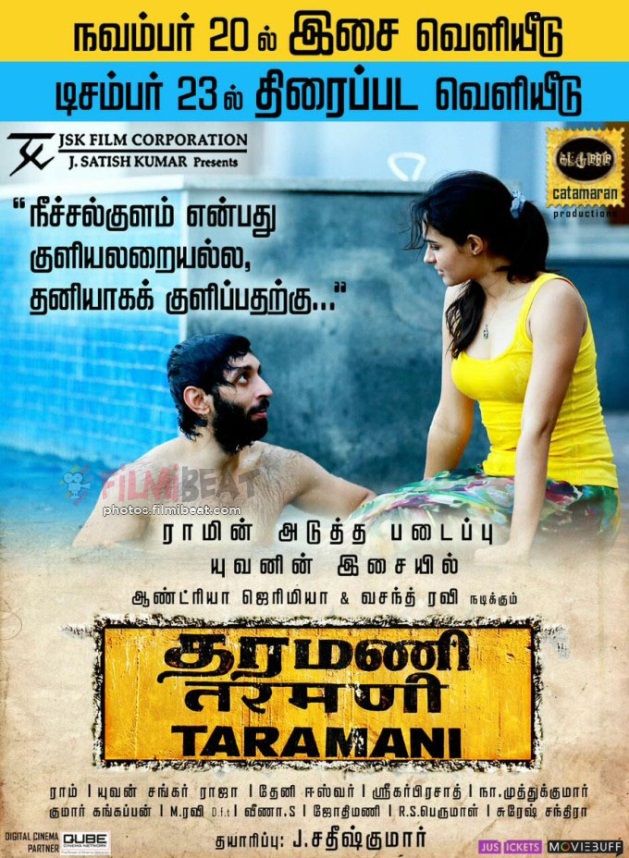 Every journey has a start and an end, but what excites us is the journey. The train may travel to any place, may deviate, may go astray, but at the end the point it reaches is the destination and so is Taramani. He returns home one fine day and sees her with a man. He suspects her of infidelity. Wait is he himselfpure ? Chills run down his spine when he thinks karma has betrayed himself. Constant accusation bombards on her for a mistake she never has committed. The woman takes it all and has reachedher point. She couldn't take more. Denial of accusation shifts to acceptance as glory and the following is a shot where she yells "SUPER,SUPER,SUPER,SUPER,SUPER, SUPER,SUPER,SUPER,SUPER,SUPER,SUPER,SUPER,SUPER,SUPER,SUPER,SUPER,SUPER,SUPER,SUPER,SUPER" and all he could do is sit at a corner and with his heads down. And now he begins to understand her.
15. KURANGU BOMMAI – BHARATHIRAJA ACCEPTS HIS DEATH
DIRECTOR: NITHILAN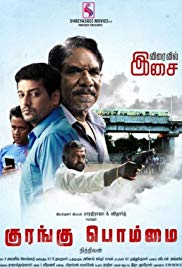 "Underestimate the extent, value, or importance of (someone or something)." This is how google defines the word underrated and if it is this, then Bharathiraja as an actor is one. How would you treat death when it sits in front of you awaiting your arrival ? This person knows his killer, he knows what lies ahead, what lies are ahead and yet all he does is neither struggle nor fight back. He is aware his age won't permit for a fight. He knows that he is stuck in the lion's den and all he wishes is to meet his son once before dying. What may appear as a simple conversation makes your heart beat faster, yearn for the character, plead in return for him but all that happens is him, embracing his death with a wish which remains unfulfilled.
16. THUPPARIVALAN – BHAGYARAJ SAVES HIS WIFE
DIRECTOR : MYSSKIN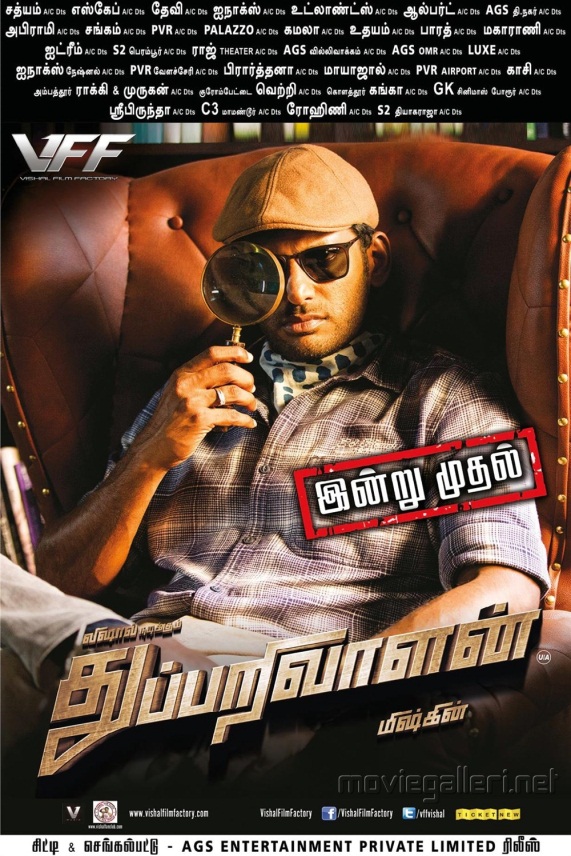 Devil (VinayRai) visits Muthu's (Bhagyaraj) house. He asks for a coffee. Muthu's intuition tells him something bad is about to happen. He picks up a gun along with the coffee, but unexpectedly when he turns Devil stabs him. Muthu succumbs to the ground. He crawls towards Devil's legs but unexpectedly turns his direction. He crawls near his wife. When we expect a word or two of confidence from Muthu to console his wife, he takes a pillow and forces it on her face. We expect her to struggle, but unexpectedly she embraces her death. Yes, Muthu did save his wife. It is this repeated unexpectedness which makes this scene memorable.
17. PERANBU - AMUDHAVAN GETS CHEATED
DIRECTOR: RAM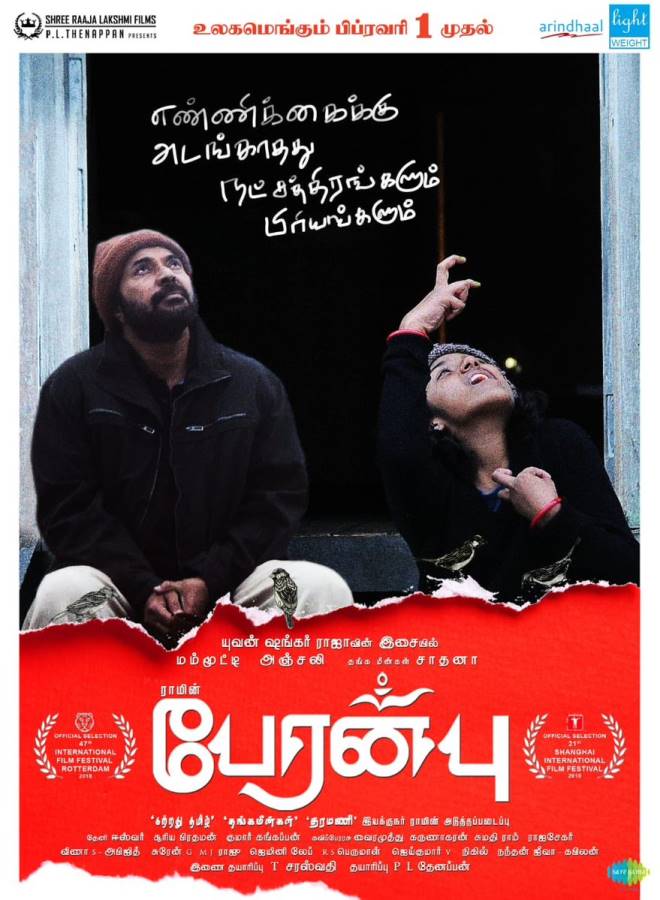 Life became better for Amudhavan in spite of all his struggles. He has a place in the midst of nature, living peacefully, a wife to take care of his daughter and a scope for a better life. What if all of this gets shattered in a moment ? What if his wife married him on compulsion from her real husband to get hold of his property ? What if Amudhavan is forced to relocate from that place leaving himstranded ? And in spite of all her betrayal, she breaks down, pleads him to ask why she had performed such a vile act. Amudhavan replies, " I don't want to imagine the struggle you must have faced, if you have had the heart to cheat a person like me."
18. SUTTU PUDIKKA UTHARAVU – THE REVEAL
DIRECTOR: RAM PRAKASH RAYAPPA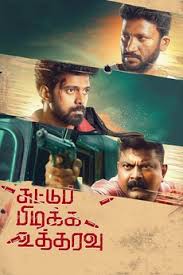 It was a kind of a usual story. A gang of four robbers rob a bank and is on the run while the police are out desperate to catch hold of them. Whether they catch them or not forms the objective of the story, well, is it? This is the point where the director tricks us into believing somethingand giving us something even more exciting. We are made to question a lot of moments, ridicule the director for spinning certain scenes, but then what ultimately happens is the director tricking us, outsmarting each one of us and bending the storylines to satisfy us as a whole. The climax reveal was a real game turner where the primary objective seems sidelined to bring in the secondary objective as the primary, and it did work for a lot.
19. AANDAVAN KATTALAI – THE SIMPLE SOLUTION
DIRECTOR: MANIKANDAN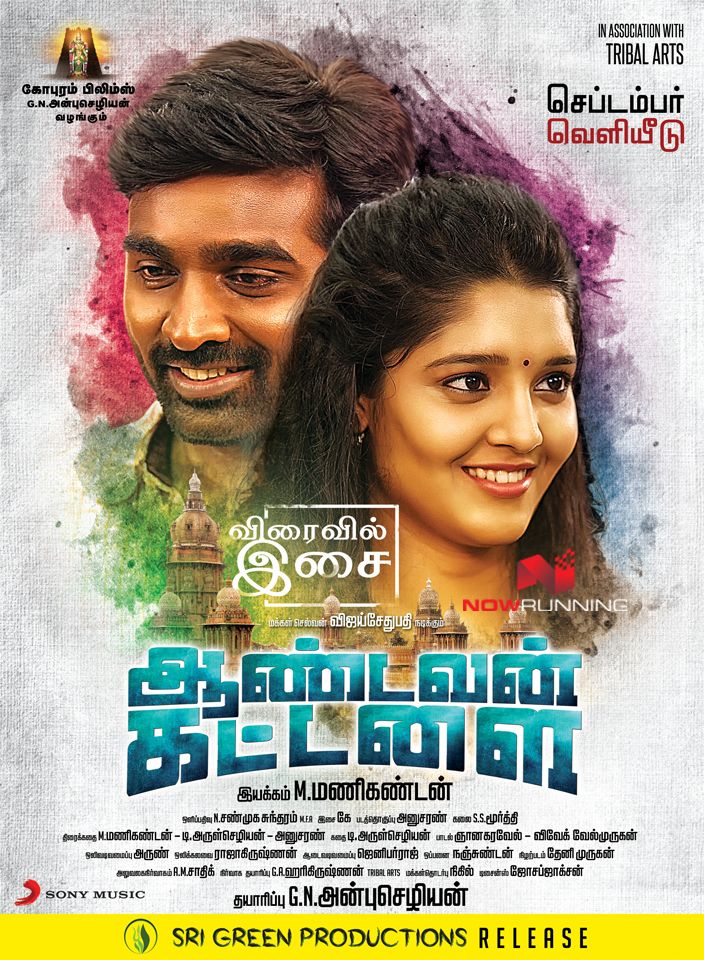 Bend your problems, twist them and tie a knot so complicated, that you yourself are not aware how to unravel it, and this is the way we face most of the problems in our lives. Is the solution too complicated to this extent? That is what writer-director Manikandan set out to question in his film Aandavan Kattalai. Gandhi (Vijay Sethupathi) is desperate to go abroad to try his hand at a job but there seems to be something which is irking in his passport. The rest of the story unravels in how he tries to achieve his dream of going abroad. For the whole duration, we are made to wonder how in the world he could achieve his objective whilst the solution to this complex problem remains-SIMPLE.
20. VADA CHENNAI – RAJAN ASSASSINATION
DIRECTOR:VETRI MAARAN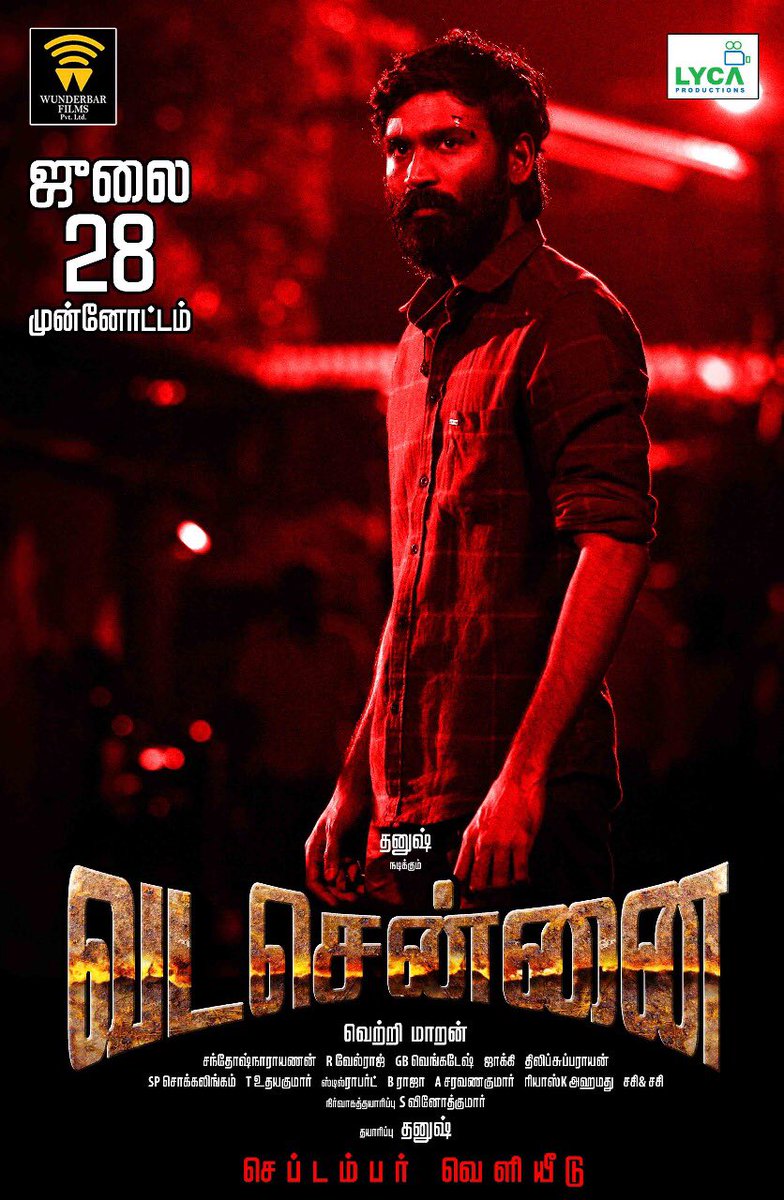 Caesar's wife warns him not to go. Her intuitions tells her something, yet he leaves and seldom returns. Chandra warns Rajan not to go. Rajan assures he will be back. He believes his brothers Guna and Senthil. Of all the stabs, it was that of Brute's which took away the life of Caesar. The King of the sea goes down deep into the sea for the ball called Anbu to rise.Vetri Maaran has the piano at the tip of his fingers for he makes us dance to his tune. We pity for the character, we wish the plan to go haywire, we wish he had been saved, we wish Thambhi(Daniel Balaji) to do something or other, but all that existed was stabs and betrayal later to be avenged.