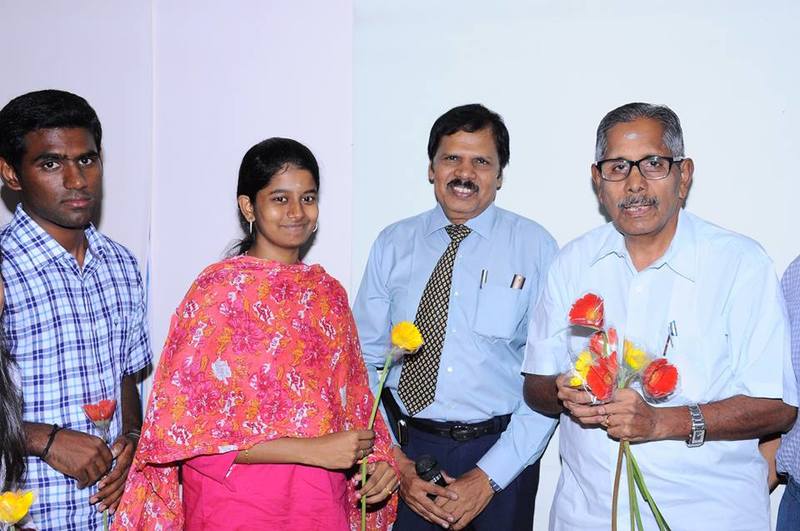 Bhuvaneshwari Raja, currently a third year B.E Computer Science student at Anna University, is a rising name in the field of chess. She has represented India and won a gold medal in higher category chess [under 20] at the Commonwealth Chess Championship 2011 held in South Africa. She also has other international credits such as 6th rank in World Chess Championship 2007 held in Greece and a silver medal at Asian Schools Chess Championship 2010 held in Srilanka. With several other national medals in her bag, one of her games has also been featured in Grand Master Igor Smirnov's website for its brilliance.
How and when did you start playing chess?
I was around thirteen years old when I started. My sister is a passionate chess player. She went for a tournament where they needed one more participant to get even number of players. I volunteered to play there for the first time and that's when I discovered that I have a knack for chess. I never had the intention of becoming a chess player. My family recognized that I could easily win tough games whenever they played a game of chess and encouraged me to pursue it as a hobby.
How do you prepare for a tournament?
I do not like to prepare in haste. So I try not to pressurize myself into learning new techniques days before a tournament. I depend on the analytical skills that I developed from general practice.
How often do you play chess?
I used to practice chess for 2-3 hours a day with my coach and former national-A player Mr. Manikandaswamy. I watch online tutorials of Grand Master Igor Smirnov to deepen my understanding of the game and I also play online chess games such as Fritz to sharpen my concentration.
Do you have any pre-match routines or superstitions?
I have no such routines or superstitions. I firmly believe that being calm and mentally relaxed is the key to winning a game as it lets you focus and be in the moment.
How do you feel about having won a gold medal in the Commonwealth Chess Championship 2011?
I was very happy that my years of hard work and coaching had finally paid off. I had lost a lot of games by a very close margin or a silly mistake by then. So winning in the most important game of my life was very satisfying.
What are the difficulties that you have faced in this field?
Initially my school was very supportive of my talent. But in India, 10th grade is considered as the time where one has to focus on studies. Like any other school, they refused to send me for several tournaments. I had to make the tough decision of leaving that school in the middle of 10th grade, for a school which supported me. I had to choose chess over my childhood friends, which was very difficult. But my school friends were and always have been very supportive of me. It's because of them that I am where I am today. But such difficulties can be handled if you have passion for your game.
Chess games are known for having a long duration. Which is the longest game that you have played by far? Did you win it?
The longest game that I played was for about five hours, with a fellow state player. No, I didn't win it. But it was fun nevertheless.
Who do you look up to as a role model?
Myself. I try not to think about others' achievements. For me, doing better than my previous game is the aim. Each and every game counts, irrespective of how big or small the title is.
As an engineering student, how do you find balance between chess and engineering?
It takes a lot of effort. You need stamina and mental strength. Travelling around the world makes it difficult to keep track of academics. Although a little difficult, with the help and support of family and friends, it is very much possible to balance academics and chess.
Could chess be a full time career option in India?
Yes, chess is and always has been a field full of opportunities. Financially, it does not pay off until you reach a successful position. So you need to have passion, talent and a lot of courage to take up chess as a career. But my advice is to stay safe and have a backup plan since the amount of competition is too high.
What would be your message for youngsters who are aspiring to become a chess player?
My advice is to start young. Play the game for the love of it. Try not to think too much about the technical aspect of it. Play the game such that the medals and awards are a mere recognition of your passion. Don't play chess for the sake of tournaments.
Where do you see yourself in the next five years?
The ultimate goal is to become a Grandmaster. I still have a long way to go. But I was never a person who looked too far into the future. All I know for now is that I want to play as many tournaments as possible before I graduate from college.