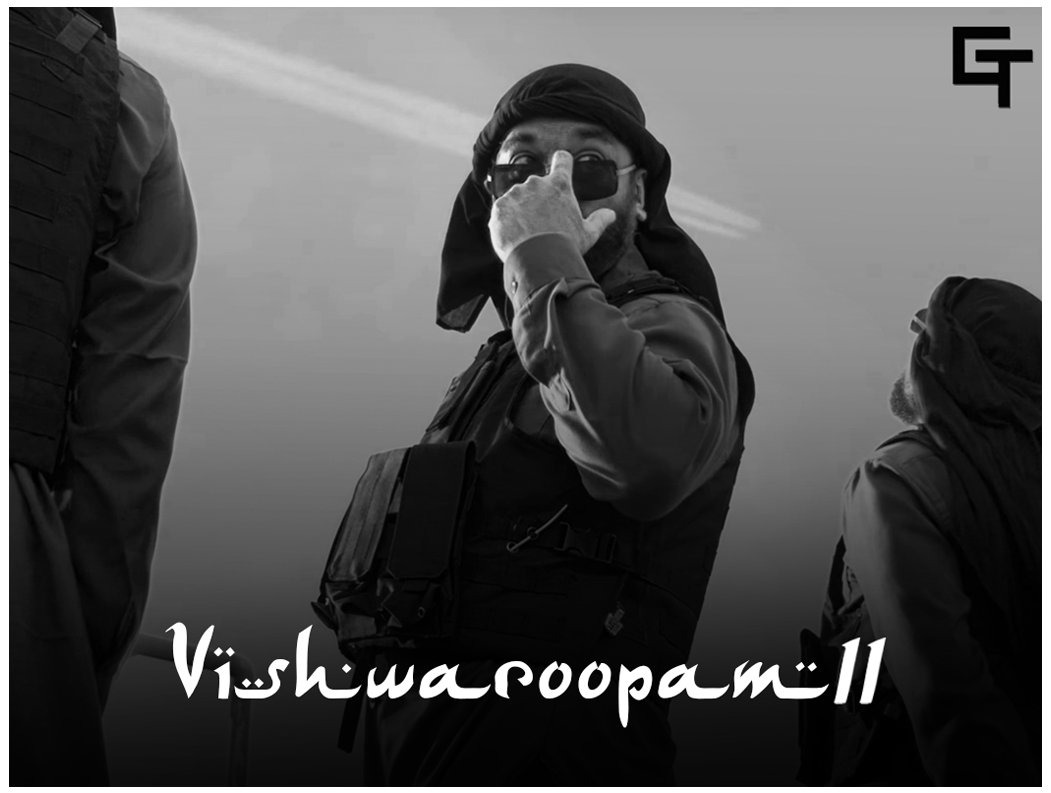 Vishwaroopam 1 made a mark by implementing new cinematographic techniques like Sync Sound and Freeze Frame for the first time in Tamil cinema. But its sequel isn't a huge success on the technical front, nevertheless it hasn't failed in the other aspects.
The movie gives a casual introduction to Wizam (Kamal Haasan) and his fellow people. It becomes obvious in the first few minutes that the dialogues contribute more to this movie than the cast themselves. They are cleverly scripted and exhibit great relevance to today's scenario although pre-production started three years back.
Wizam and Pooja Kumar (Nirupama) share a great on-screen chemistry. Andrea Jeremiah has done her part as Ashmitha perfectly. The comedy scenes are typical savage moments, very hilarious and never failed to entertain. Kamal has added an artistic style to this movie. It is one element which he failed to add in his previous film. Screen-play is really good and keeps the audience connected till the end. It plays an equally important role as the dialogues in the film.
When coming to action, the movie misses the wow factor that its prequel managed to earn. But no one can deny that certain scenes have been crafted in a really awesome way. The true essence of the film is condensed to a conversation between Wizam and an Indian (Easwar) who is working for U.K embassy. It revolves around politics and religion, too straight-forward and so true. Another important aspect of the film is the transition techniques implemented by the editor in connecting the flashback and the present.
The plans made by Wizam to accomplish his mission are really mind-blowing. Making references from WW II is brilliant. Introducing Waheeda Rehman as Wizam's mother seems quite unnecessary. The movie loses its charm after the interval for some time, but it revives soon after the entry of the antagonists Omar and Salim. The end of the movie differs completely from what is anticipated but it feels really good. This film also clearly explains Islamic cultures and their tradition.
The background score is not extraordinary but decent.The major setback of the film is its VFX. Most of the scenes have been shot in green screen which makes it look odd. As mentioned earlier, the movie lags behind in the context of action and cinematography. But it can still be proudly proclaimed that this movie is the 'Best Sequel' ever made in Kollywood. Huge investments have been made in its production and it is worth the money. Hence I personally request people not to ruin this effort by watching the pirated version.
Tweet