What do you expect when Mohan Raja, director of the blockbuster Thani Oruvan, and Sivakarthikeyan join hands for a movie? A racy 'masala' film with a social message interlude. But what we really got was a lengthy (and preachy) movie with an overdose of social message and sparse action.
Velaikkaran, featuring an all-star cast including Sivakarthikeyan (SK as he is fondly called), Nayanthara, Fahadh Fasil, Prakash Raj, RJ Balaji, Robo Shankar, released this Friday, cashing in on the long weekend. The story revolves around a slum dweller (played by SK), who tries to break free of the tainted image of the slums, only to find that the company he works for is swindling money through food adulteration.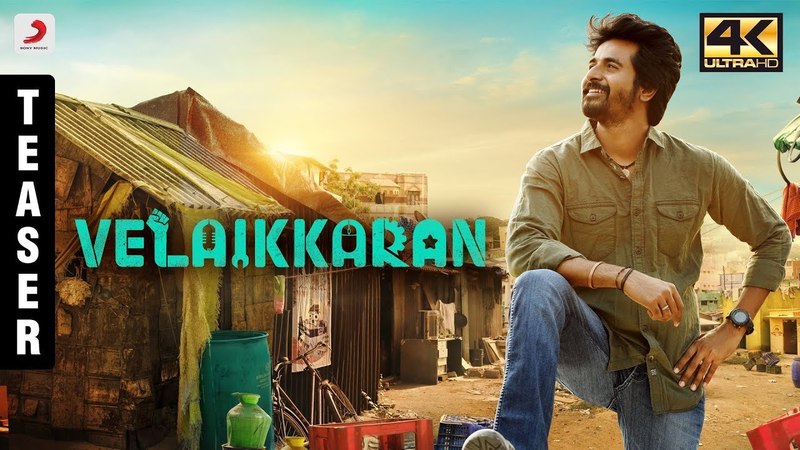 The movie pretty much has Sivakarthikeyan doling out lengthy verses and dialogues (monologues, if you ask me). While it has a solid, well-researched and factually accurate storyline, the screenplay is drawn-out, and loses steam. Much like the screenplay, the audience too may lose track of the lengthy dialogues! Many parts of the movie made me squirm in my seat, while waiting for SK to shut his mouth, only for him to begin again in a few minutes.
The movie had several relevant hard-hitting dialogues which received plenty whistles and roars from the audience. However, the impact of these dialogues were nullified by the copious number of preachy and prolonged dialogues. While the songs were catchy, they were uncalled for and only added to the dreary screenplay.
Sivakarthikeyan tries to perform well in this entertainer, but is easily surpassed by the sheer brilliance that is Fahadh Faasil. He plays his role as a smooth talking character to perfection. His stunning expressions and mannerisms make him a delight to watch. Sadly, Nayathara has absolutely no role to play in the movie and hardly spoke for more than ten minutes, despite having a considerable screen presence.
Another aspect which the movie is lacking in is the "WOW factor". Velaikkaran is lacklustre, with barely one or two stunning "goosebumps-inducing" moments.
Velaikkaran tries to balance the perspectives of both workers and capitalists by suggesting that the workers of the lower and middle strata change themselves and provide quality products. It makes an earnest attempt to motivate people in real life through "samples", something which I found pretty impressive. I however doubt the impact this would have. It is a commendable attempt at a realistic story, complete with implementable life lessons. However, lacklustre screenplay and lengthy dialogues don't let you connect with the story and characters completely.
So if you're fine with lengthy dialogues and a drab screenplay, go for it!