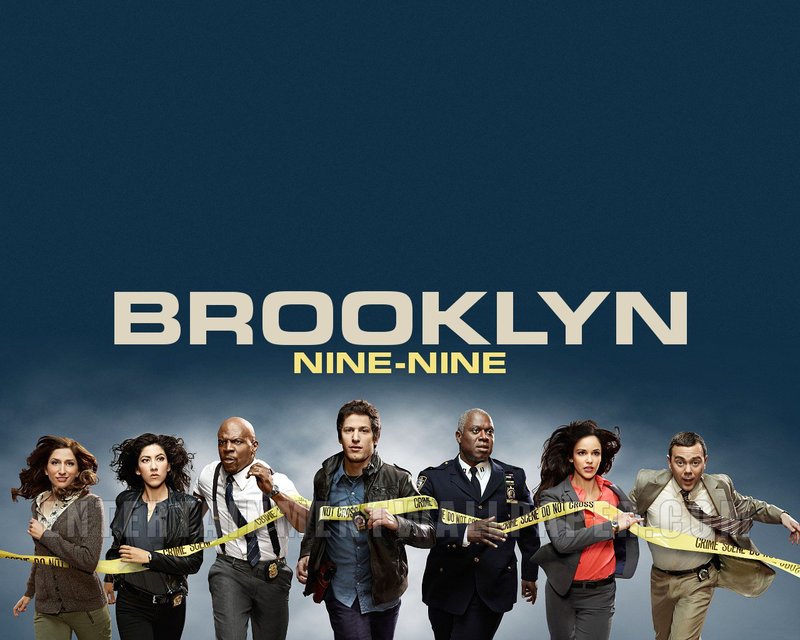 Bunch of good looking detectives/Police running around, catching the bad guys? Nah! Been there, done that. A team of talented weirdoes having fun while occasionally making a fool of themselves and solving crimes? Well then Brooklyn Nine Nine is the show you've got to watch!
Brooklyn 99, a sitcom revolving around a newly appointed captain and his team of detectives set in the fictional 99th precinct of the NYPD has everything going right for it. Airing for 22 minutes per episode, this award winning serial isn't the typical NYPD based television series as the name suggests. Having said that, it never mocks the police department as it is.
Detective Jake Peralta played by Andy Samberg of Saturday Night Live and The Lonely Island fame, who also won a Golden Globe for the Best Actor comedy, is the perfect "class clown", an immature, childish detective who despite his fun loving nature proves to be one of the best detectives on the squad. Captain Holt (Andre Braughner), the newly appointed Captain of the precinct is an extremely disciplined and strict person, completely in contrast to Jake. It is this contrast in characters that make them a killer comedy duo.
The characters in this series have all been well written and are given equal importance. The detective squad is led by Sergeant Jeffords (Terry Crews), a well-built man who has complete trust in his squad despite their imperfections. Detective Amy Santiago is a highly competent woman who wants to prove that she's better than the others, especially Jake. There is an evident chemistry between them, and like every other show, the two people involved fail to see it. But there's always a promise of tomorrow.
For those who loved Andy Samberg in SNL, this show is a must watch. He still does impersonations of characters (especially the Capt.) and gives quirky comments and digs at people every now and then. The show was never extravagantly publicized as far as I know, nor does it have a cast with famous people. But it has managed to garner a lot of views and quite the fan following with ease. The credit I'd say goes to the writers, who've also worked on projects like "Parks and Recreations" and the cast who have portrayed their characters beautifully. All set to air its second season this September, this show definitely deserves the golden Globe for the best TV show!
My Rating: 4.5/5
The author is a classical dancer for whom punctuality is a myth and is a very proud Anna Nagar-ite.