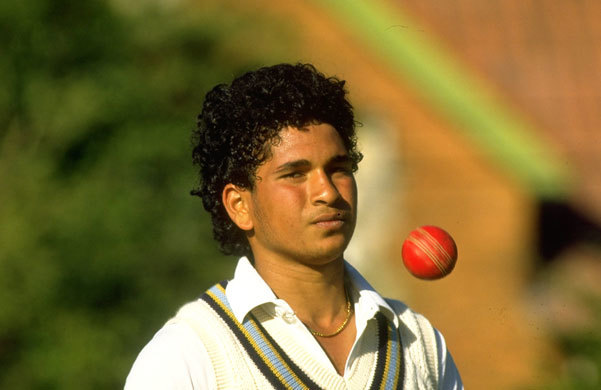 Shivaji park, a ground that taught basics to innumerable cricketers saw the advent of a boy wonder that day in 1985. It was only possible in a sporting city like Mumbai where a school kid can be the talk of the town. Aspiring pace bowler turned batsmen following the advice of the great Dennis Lillee and has now put up a world record of 664 runs partnership at this ground.
In November, 1987 this child prodigy was selected for Mumbai to play in the 1987-88 Ranji season but got to play a match only in the next season against Gujarat. At this point, at the age of 15, a new era of cricket began.
He finished that season as the leading run scorer for Mumbai. There is a big turnaround in his career in 1989 when he got to face one of the fiercest bowling attacks comprising of Waqar and Wasim, the Pakistani duo. He got hit by Waqar's bouncer in the test match at Karachi but still continued to bat with blood gushing out. Krishnamachari Srikkanth stated, 'It was one of the best innings I have ever seen' looking at his 53 off 18 balls in a match at Peshawar.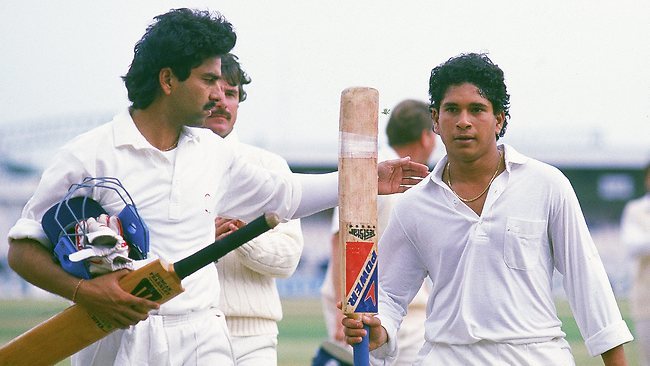 This was followed by a tour of New Zealand where the conditions were completely different from Pakistan. He went on to score an average of 35 in that series adjusting to the conditions very well but he proved his mettle during his next tour. This time the tour was to England. England is never an easy place to bat. With the ball moving as much as Shane Warne's leggies but at a pace of 140kmph, life is not easy for the batsmen. In these conditions he went on to score his maiden test ton. His stand out innings of 119 not out at Old Trafford, Manchester was a disciplined display of immense maturity. The strokes he played off the back foot especially on the off side made him the successor to Sunil Gavaskar overnight.
The series that followed was the tour to face the mighty Aussies. This tour showcased his hidden talent thereby giving him a star status. The way he faced Merve Hughes, Bruce Ried and Craig McDermott on a bouncy and pacy WACA pitch was jaw dropping. He went on to score a century at Perth which I personally rate as his best.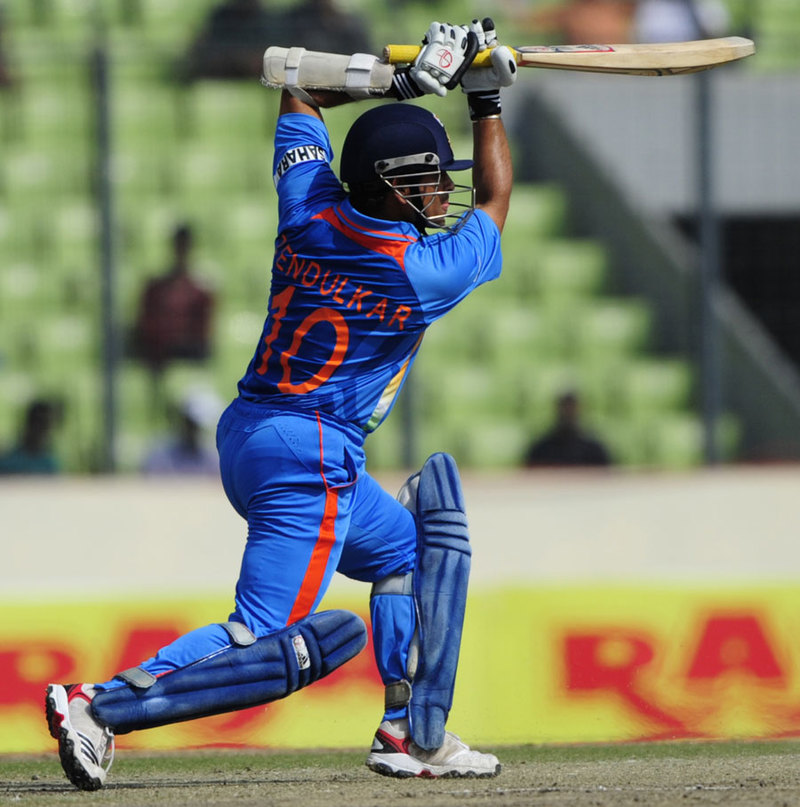 He rose through the ranks since then, being the backbone of the Indian batting line up. He got to captain the side after the tragic semi final loss to Sri Lanka at Eden Gardens in 1996 World Cup. Later he played his Sharjah sandstorm innings which happened to be on his 25th birthday. Shane Warne ruefully joked that he still had nightmares about his Indian nemesis.
He scored 141 off 128 balls in 1999 world cup semi final but still losing against the eventual winners, Australia. The dawn series of 2003 saw him scoring 241 against the Aussies at SCG. The next world cup in 2003 in South Africa was so special for him as well as every Indian. The six he hit over point during the bowling of Shoaib Akhtar has a psychological impact on each and every cricket fan in both India and Pakistan.
What happened after this is what all of us know. Winning 2011 world cup, scoring 100 tons and his emotional farewell speech. Everyone could have already guessed who I am talking about. There is no need to read so much into this to guess who he is. He is in heart of every Indian after all; The Master. He is a textbook example of every possible type of cricket we know. Right from the period where batsmen used to respect the balls outside off and used to hit boundaries only along the carpet to the modern era of hard hitting. He adapted himself so well and thus remained master in all formats. He showed the world how to face the Aussie fast bowlers on the quickest pitches on the planet in their own backyard.
He taught the world of cricket the attacking play strategy in first 10-15 overs using the new power play rules in 1995. All in all he bridged the gap between two different generations of cricket in his 24 years of cricketing career being an absolute master and a true gentleman, playing the gentlemen's game. Sachin Ramesh Tendulkar, you stay in everyone's heart for your elegant straight drives, glorious cover drives, well crafted wristy flicks and the rest of the skills in your repertoire , everything is a master piece. Cricket owes you a lot.
Wishing you a very happy birthday and many more years of a wonderful life.