Having nothing better to do on the Friday after two festive days of Diwali celebration, a few friends and I decided to go and watch 'The Judge'. We headed out to Sathyam to enjoy a good movie, before the pressures of college life caught up once again. The main inspiration behind choosing to watch this movie was of course the effortlessly charming protagonist- Robert Downey Junior or Iron Man as he is better known. While the title may be deceiving, the movie is not entirely about court room drama with witty lawyers arguing their case in persuasive verbal duels. On the other hand, 'The Judge' is a familiar tale of a knowledgeable and rich city lawyer finding humility on returning to his hometown.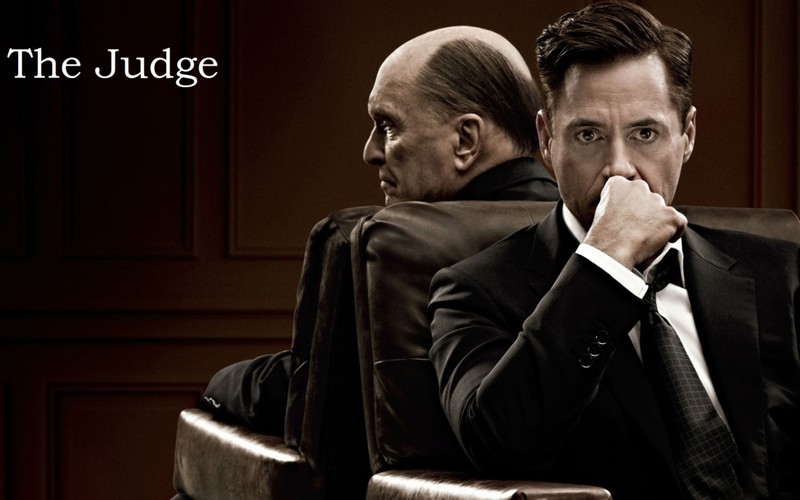 The story line follows Hank Palmer (Robert Downey Jr), who leaves the rustic Indiana life in his late teens. Now a big city lawyer, Hank has built a career defending many rich but guilty parties. Despite his monetary success, Hank's personal life is in shambles. He is estranged from his father, Joseph (Robert Duval) who is a respected local judge back home in Indiana. Moreover, his wife threatens to leave, taking custody of the child, Lauren. When Hank's mother unexpectedly dies, he is forced to return to Indiana to attend the funeral. As Hank prepares to leave Indiana after the funeral, the story takes a twist when Hank's father, Joseph is suddenly suspected for murder. The blood of a convicted killer whom Joseph had sentenced is found on his car. The remaining part of the story revolves around the long dwelling animosity between father and son. It focuses on Hank's indecisiveness in defending his father and Joseph's reluctance to accept Hank's help.
The mystery at the center of the film, along with the subsequent court scenes, are less interesting than the primary story of an alienated father and son attempting to repair their fractured relationship. Although the story line is a bit clichéd with a predictable ending, the movie is nonetheless packed with impressive performances from Robert Downey Jr and Robert Duval. Thus all in all, 'The Judge', a 140 minute movie is definitely worth watching once. A better ending, more focus on the murder and a bit more intense court room sessions would have definitely granted the movie cult status.
4/5