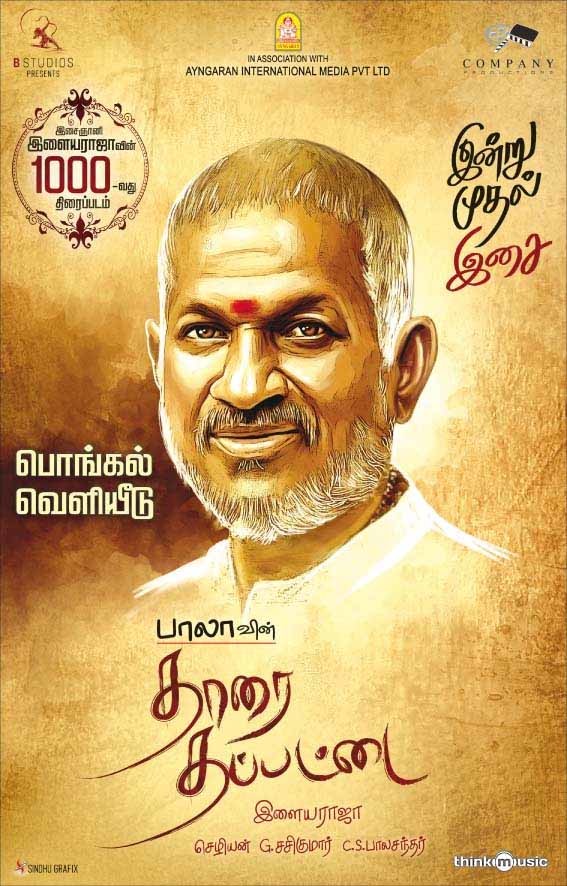 One knows that it will be a tragic and melodramatic movie, at first glimpse, when one sees that it is directed by Bala in a poster. But what happens when Bala and Maestro Ilayaraja combine for the latter's 1000th movie? Well, it's a THOUSAND after all, a landmark milestone which people can only dream about.
The movie revolves around Sasikumar (Sannasi), who is the head of a group of folk artists, and Varalaxmi Sarathkumar (Sooravalli), who finds time to woo him, although Sannasi remains skeptical of all her activities. Sannasi believes in doing proper work and using nice words, unlike the others who are willing to do anything, including the usage of double meaning dialogues in songs to make a living.
Sannasi gets Sooravalli married. But the film takes a big twist in the interval.
Enjoy the rest of the movie and see how Sannasi finds and tries to save Sooravalli from the clutches of her husband.
Positives are plenty. Sasikumar and Varalaxmi deserve thunderous applause for their efforts they put into their roles. Even the supporting casts do their roles to perfection. Ilayaraja has done what he has been doing over the last 4 decades, and no surprises that he scores well in the music and bgm.
Negatives, if any, may be only one, which is a slightly predictable affair in the second half.
Verdict: Bala is a filmmaker who is highly underrated and makes films for non-commercial viewers, though one will feel their money has been well spent after watching this venture.
Rating: 4/5