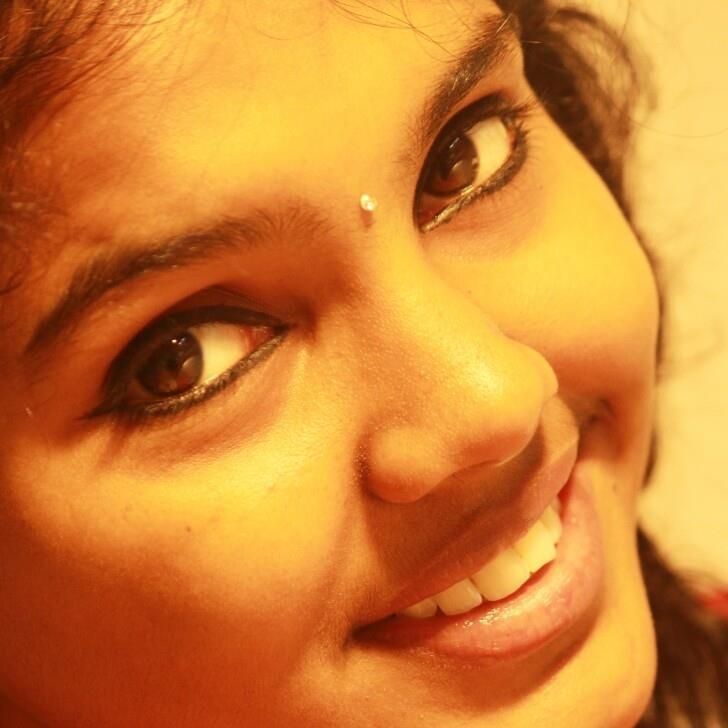 Music has superpowers, it can make you sway and groove unconsciously, make you feel unfathomable emotions, or even just stun you for hours together. And if you are a living, breathing entity on this planet earth, I'm sure you'd agree that A R Rahman's music does all of that and even more! Aparna Narayanan, a fellow student of Anna University got the golden opportunity to record for the Mozart of Madras himself and here are excerpts from the exclusive chat she had with GT…
Q. Firstly, please tell our readers about the song and your musical journey so far.
I have sung for A.R.Rahman in the title track 'Thalli pogadhey' of the movie 'Accham Enbadhu Madamaiyada' directed by Gautham Vasudev Menon, starring STR. I am basically a vocalist, training in KM Conservatory, under the Hindustani music preparatory course for the last 3 years. I have always been passionate about music, but joining KM really made me fall in love with it all over again.
Q. What lead to this song and opportunity ?
Sometime during mid-December, I took part in a project in KM conservatory, wherein we sang some of Rahman sir's songs for Radio Mirchi. Subsequently, I was called-in to sing parts of the song "Jai Ho" by members of sir's team for some programme. This track further lead to a call from the office of A.R.Rahman sir at 11 in the night last week, asking me to urgently come to Panchatan Record Inn (Rahman sir's exclusive studio). I immediately rushed there by 12:30 am, completely unaware of whether I would be singing a few lines alone, or a chorus or anything at all. Recording was already in progress with a few other singers and I just sat there dumbfounded. Later, when I was called in I simply sang as directed by sir and returned home in the morning still not knowing much at all. Only the following evening, when the trailer released on youtube did I get to know which movie and song I had recorded for.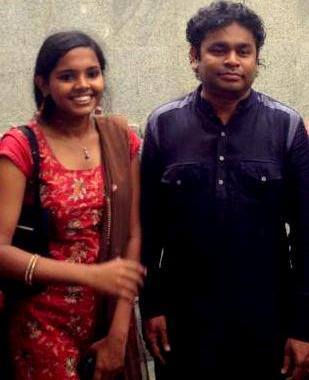 Q. So how was the experience of recording for THE A.R.Rahman himself ?
It was simply surreal. Recording for Rahman sir for the first time really scaled up my nervousness and I had to constantly remind myself to maintain composure and calmness. I have seen him several times in KM, but this was the first one-to-one interaction with the man himself and I couldn't believe it was even happening. He being a man of few words, only remarked when necessary and guided me through the entire recording. Though I tried to keep my nervousness in check throughout, many a time I knew I was freaking out, and even sir had to tell me to just chill. (laughs)
Q. So you couldn't have asked for a better start to the new year, right ?
Absolutely! It all seems to have happened in the flash of a second, because I still can't believe what has happened, and it will probably take time for it to really sink in. From when I was called in, I knew I was extremely blessed and that this will be a memory to cherish forever. Working with him was a great learning experience too and I could visibly see his dedication for the craft. Well, during the entire recording session that day, I realised that Sir was glued to his rolling chair for over 6 hours straight, undisturbed with a complete conviction on what he wants from each instrument, voice, sound or song. I was truly amazed!
Q. Today is Rahman sir's birthday, so tell us the top 5 things you love about the maestro.
His passion for music

His dedication

His simplicity

His creativity

His music itself