For those ardent fans of music and 'masti', March 20th 2015 would have been a day to cherish. Sangarsh, the annual concert hosted by the Rotaract Club of CEG has been providing support to beneficiaries by organizing music concerts to raise funds since 2003. The day saw The Music Academy swarming with college students like never before. I profusely thanked all the Gods when I found a seat in the last row which got filled within the blink of an eye. Though, everyone preferred to stand up and dance as the songs rapidly changed from melody to "kuthu" songs. Like being put on vibration mode, you could find even the hesitant and quieter students doing their very first moves of dance even while being seated. The volunteers must have had a hard time managing the crowd but they absolutely nailed it!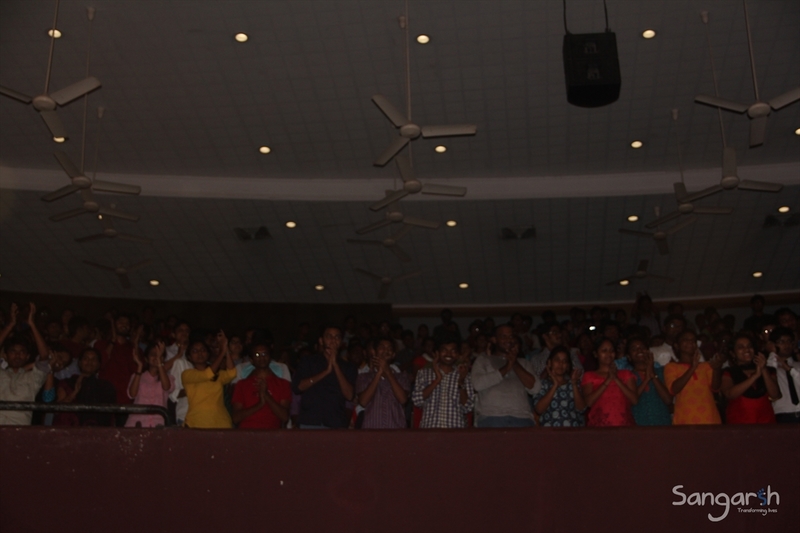 The hall was filled with gleaming faces who took pride in contributing their little share for a worthy cause. The project taken up by Sangarsh'15 was Lysosomal Storage Disease(LSD), a genetic disease that mainly affects children. Those suffering from LSD often die at a young and unpredictable age. Many die of this disease following years of suffering from various other symptoms. Through the concert, the Rotaractors have promised to assist the Lysosomal Storage Disorder support community and provide medication for a year using the funds raised through Sangarsh'15. Their patrons include Padma Sri Dr.Kamal Hassan, Music Directors A.R.Rahman, and Illayaraja and various other eminent playback singers from the industry have contributed much as a part of Sangarsh. This year Actor Karthik Sivakumar, Singer Hariharan, and Actor Santhanam were the official patrons of Sangarsh'15.
"I rather spend every Sunday of my life hanging off a cliff to rescue someone than spend one more time sitting in a pew next to hypocrites that talk about what they will do to better themselves and the world when they get around to it" quoted Shannon. L.Alder. Likewise, the members of the Rotaract club are one among the few who prioritize "social service" in every path they proceed in. Over the past few years Sangarsh's focus has been concentrated in the field of medicine, raising awareness for the rarest diseases, prevalent, yet alienated in society.
A few excerpts from my talk with Rtr.Satheesh Kumar, Chairman of Sangarsh'15 giving details on the project and the show:
Why was LSD chosen as the project?
There are over a 100 rare diseases in India that are not known to us. Sangarsh'15 was planned to create awareness and reduce such illiteracy. On conducting tedious research for almost 3 months we figured that LSD is one of the rarest inherited diseases widely present in our country, but is still been treated only through medicines imported from abroad. Our main motive was to educate people on the consequences of LSD thereby collecting funds for treating the affected children.
How was the outcome this year?
We were overwhelmed with the response of the crowd. The show was a huge success only because of the students and our alumni. There's the money, but we are also glad that some awareness has been created on LSD.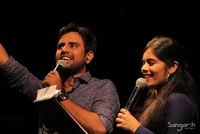 Playback singers Velmurugan, Hariharasudhan, Pop Shalini and M.K.Balaji, who offered to join the cause this year by performing at the show, made sure the program was a hit solely through their mesmerizing voices. The Rotaractors wish to thank all those who were a part of the event.
Kudos to such great work!