Half the auditorium was already peeling with laughter as I walked in to watch 'One Day', a play by Theatron - the official drama club of Anna University. The play was written and directed by Kaushik Hariharasubramanian, an Electrical and Electronics Engineering final year student from CEG. The play was an entertaining rom-com with strong performances by the actors and wrought with humor throughout.
The story centered around Kabir (Shaik Mathar) and Tara (Akshaya), who secretly liked each other, as they came up with a script for a rom-com play which combined the love stories of their parents.Kabir's parents are Fiza (Treasa George) hailing from Kerala, and Farhan (Kaushik Hariharasubramanian) from Trichy. The play starts out with the two characters meeting each other in Chennai whilst in search for a job. Even though language divides them, they unite by what they feel for each other. The pair had great chemistry and the viewers of the play found themselves having hearty laugh as the couple tried to communicate and express their feelings.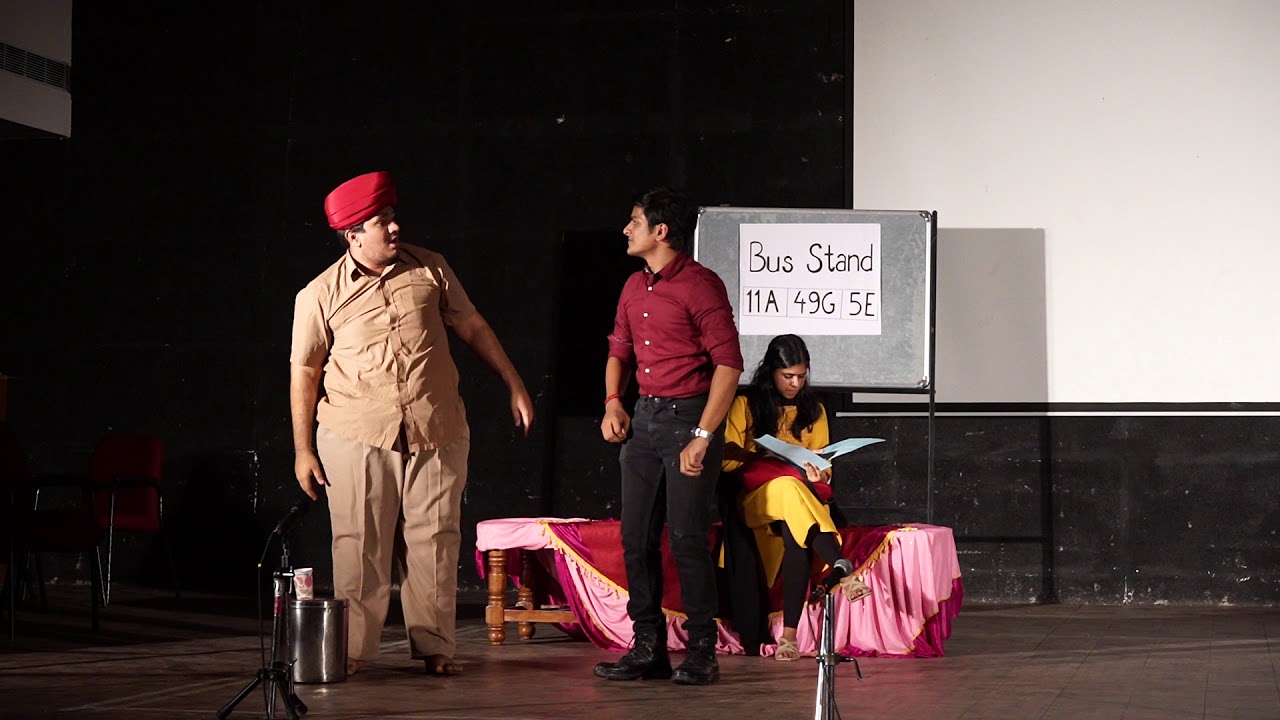 The second part of their play revolved around the story of Tara's parents, Anirudh (Naveen Parthasarathy) and Leela (Abithaa Shree Venkatesh). Their first meeting is forcibly arranged by their parents. But soon enough they realise that they have much in common. Leela believes men have high expectations of women when it comes to marriage, and strongly delivers her feelings to the audience.
The way the two stories were weaved together made the play unique and enjoyable. Ending with the three couples confessing their feelings on the stage, it left the audience feeling warm and wholesome. The pillars that lifted the play to its best were the cast and direction. All the actors were charismatic and natural, so much so that it almost seemed real. The supporting cast with their extraordinary performances intensified the spirit of the play, especially 'Tea Kadai Singh' (Gurunatha Subramanian) who seamlessly amused the audience with his comedic timing leaving them in splits. The actors managed to engage the audience with their relatable humour, garnering loud cheers. In addition, the dialogues penned by Kaushik were crisp and hilarious with no verbosity. The backstage crew, with quick transitions between scenes, good prop placement and lighting took the play a notch higher.
Overall, One Day was a funny, light-hearted original venture by Theatron, that had its audience engrossed throughout.
The Guindy Times applauds the Theatron team's hard work and talent, and wishes them the best for future productions.
Watch the play here: https://www.youtube.com/playlist?list=PL6rCnhCDPFlp2R_sWsjJ_smtOqAqqMCJJ&feature=share