Every engineering student faces the pressure of aptitude tests, interviews and GDs at a certain period of their college lives. To help you ease the anxiety of placements, we interviewed Faizaan, a final year Computer Science student of CEG who is placed at Endurance International Group through a pre-placement offer from his internship period. He has opted to work for a while to have a better understanding of the field which would be useful in choosing a stream for his master's.

In this interview, he has expressed his take on the various aspects of acquiring a job and the entire process as such.
How challenging was your internship at Endurance?
The biggest challenge was to be a fast learner. Throughout the internship, I had to learn about so many new technologies. I realized that my knowledge wasn't vast at all. There was a lot of pressure but it was an opportunity I didn't want to pass up. In the end, I believe I came out as a more knowledgeable and humble person.

Considering the vast number of competitors, in what ways did you have to equip yourself to be eligible as an intern?
Generally, most companies focus on competitive programming problems and I too had prepared for the same. But as it turned out, the questions asked by Endurance were implementation-based problems. Being an ardent lover of such questions, it was more comfortable for me to solve them. There was heavy competition too. The candidates went from 100 in first round to 60 in second and finally down to 4 for the interviews. Even the interviews revolved around implementation-related problems.

According to you, how much time would one require for a full-fledged preparation?
It depends on one's capacity to learn. Personally, I would need around 2 -3 months to be fully equipped. As for my preparation, I guess I was kind of preparing myself throughout my college life - I spend a lot of my time coding and learning anything new that I come across. Being open to new ideas and concepts is very essential for learning, let alone placement preparations.

What do you think are the most essential qualities required to handle an interview?
Self-confidence, but not arrogance. If you feel your answer is right, prove it. Don't get cocky.
Honesty. I don't remember how many times I said 'I don't know' during the interviews. It did make me lose a bit of confidence but I realised it's better than getting caught on your lie.

What expectations does a company have of a candidate?
They see what responsibilities you have taken on and the projects you have completed. These signify that you are more than just a slave to the system.

What is one truth about placements that no one ever reveals?
That somewhere deep down in your heart, you feel sad that your friend got placed but you didn't.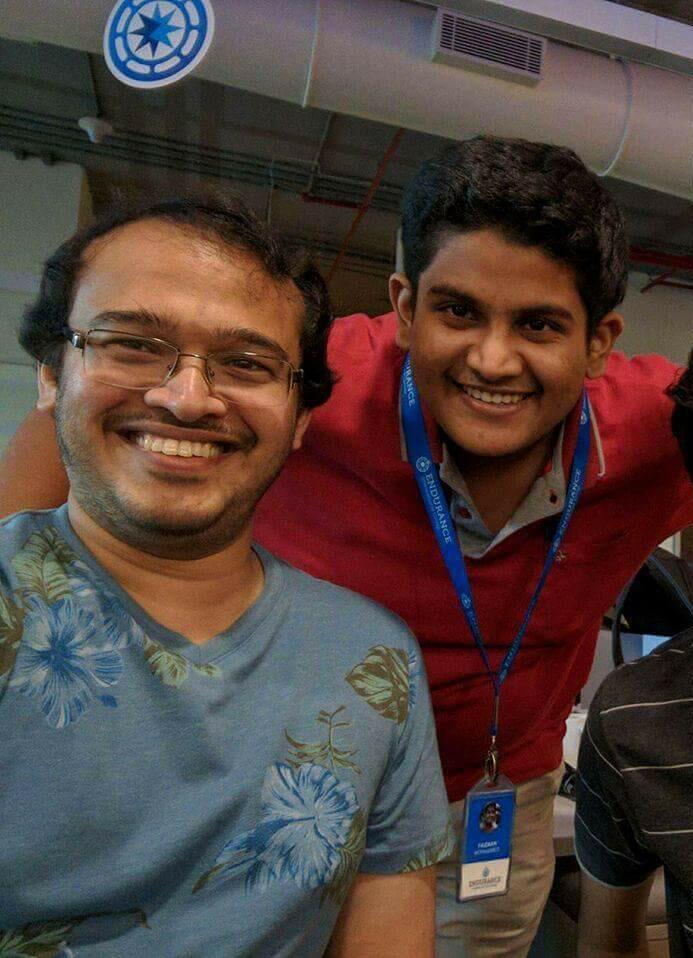 The Guindy Times conveys its heartfelt wishes to Faizaan as he steps into a competitive work environment. We hope to see him achieve more success in the near future.