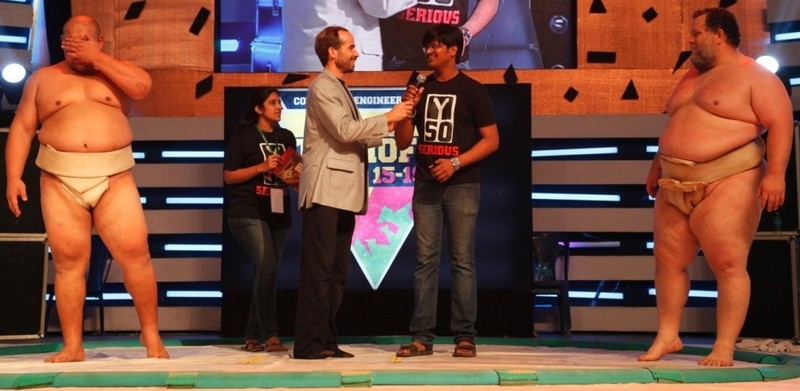 The Guindy Times catches up with V.P.Gautham, from the 2012 batch, who recently cleared the Civil Services Examination with an exceptional rank of 138. Having been President of the SAAS during his final year, he talks to our reporter about his hopes, ambitions, and what his alma mater means to him.
It was a hot Tuesday evening, and as I began to prepare for the interview, I couldn't help but wonder - the youth of today are so eager to vote for a change, but how many of us are actually willing to travel the distance and make the change ourselves?
The person I was going to interview is on his way to make a difference. V.P. Gautham, seemed very cordial right from the moment I introduced myself. Asking me which department I was from, and how I found college, was a sign of his friendly and outgoing character. Though I personally wouldn't call it an interview, rather a senior sharing experiences with his junior, I must admit I enjoyed every bit of it. Here's an excerpt...
Firstly, congratulations on your big achievement! It's not an easy task to clear the CSE (Civil Services Examination) in your very first attempt, let alone score a brilliant rank of 138! How does it feel to make it through?
After several years of wishing to enter the Indian Administrative Service, I have finally come one step closer to achieving it. It feels great, and I'm very satisfied with my rank. Right now, the door to my next step has been opened, and that's all that matters.
When did these dreams of yours begin to take shape?
Sometime during my eighth grade, I guess. Even before entering AU, I knew that I would be writing the CSE after completing my engineering here, which is also why I never attended any placements. I was mentally prepared to enter the civil services, but did not begin my technical preparation until after four years of college flew by.
Sounds great, but I'm sure preparing for the exam could not have been easy. How was life during your preparatory phase?
Once I completed my degree, I immediately joined Shankar IAS Academy in Anna Nagar. It was a one-year long preparation. Personally, I was very relieved with the amount of time I had on my hands. I could study as much as I wanted, without having any other responsibilities. It was an 'Academic Vacation' of sorts.
For starters, the examination process, by itself, takes place during the course of a whole year. The Preliminary exam, main exam and interview are the various stages any candidate has to cross to clear the CSE.
Ultimately, without enjoying what you do, it's pretty difficult to get into such an enduring process.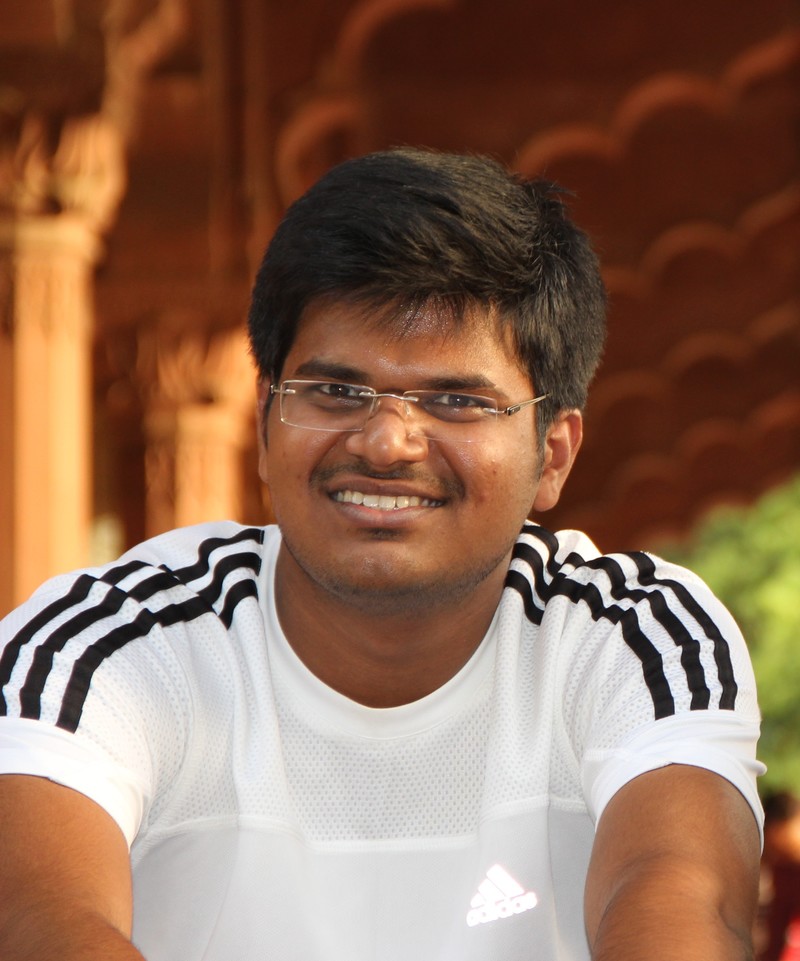 Now that's what we call true grit and determination. Speaking of which, what is your vision regarding the future of the Indian Government?
The civil service is the steel framework for our nation, but there are certain chinks in the armour that have to be addressed. I believe that the ideal civil servant should be honest, spirited and be the role model that future generations will follow.
Well said. You seem to have a lot of attachment to the citizens of our country.
It's my roots that have taught me this. I come from a pretty humble origin, and can connect with the masses. At the end of the day, you have to put yourself in their shoes.
Once you are a civil servant, it's your duty to serve the people.
It's important to remember that you're not above the people, or doing charity. You're merely doing your duty.
Do you think the civil service sector is calling more youth today?
Definitely. There's been an increasing stream of students from prestigious institutions entering the service. Even people from high positions and years of job experience are willing to let go of their huge paychecks, and serve the country for the sake of job satisfaction alone. It happens to be one of the world's most satisfying jobs.
So were you prepared for the competition while writing the CSE? Did you face any hurdles, and moments of regret during your preparation?
Not one bit. I believe in competing with myself, and not others. I wanted to perform to my best potential. But I have to agree that every aspirant faces the sinusoidal curve of regrets and happiness. Pulling yourself up during those moments is the key to success. Plus, I had a lot of support from friends, family and the community.
I want to be the civil servant who will care and have empathy for the people. To stick by the rules and yet, understand the people's needs.
Sinusoidal curve! Must be a side-effect of being an engineer! What does your alma mater, CEG, Anna University, mean to you? Is there anything you've learnt that you'll be carrying with you on the long run?
It means a lot. Of all the things I've learnt, hard work never fails. Even at the bleakest of moments, you'll find your ray of hope provided you've put in all your effort towards the goal. It's something we learnt while gathering sponsors for Techofes. Secondly, working with people as a team and learning to lead one, was an eye-opener. Being President of the SAAS has definitely taught me a lot. The people of the country are going to be my team now.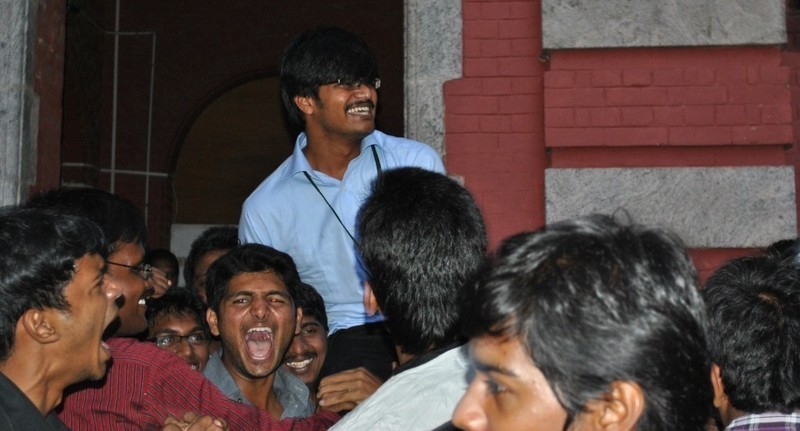 Was there a single turning point in your college life which changed you as a person?
That would have to be the elections for the SAAS. When I first filed in my name for a nomination, there was a lot of opposition, and I was made fun of, too. But it was my few close friends who helped me all the way through.
Six months of endless phone calls, negotiations, tussles, and emotional trauma. There was a time when I even considered turning back, but then I wondered how I would handle the pressures of the government office if I couldn't take this on such a small scale.
When I finally was elected as President, it felt really exhilarating and I owe it all to my friends who supported me through thick and thin.
That truly must have been daunting. Finally, as your student life comes to an end, what is the message you'd like to give to your juniors?
I'd like to tell them to have confidence in themselves, and believe in what they do. We're always going to be around to help them out with any queries, anytime.
Most importantly, make the most of your college life. Be inspired.
Gautham has been taking classes for his juniors at the Shankar IAS Academy. Post results, he has chosen to serve in the IAS. GT wishes him all the best for a bright future ahead!