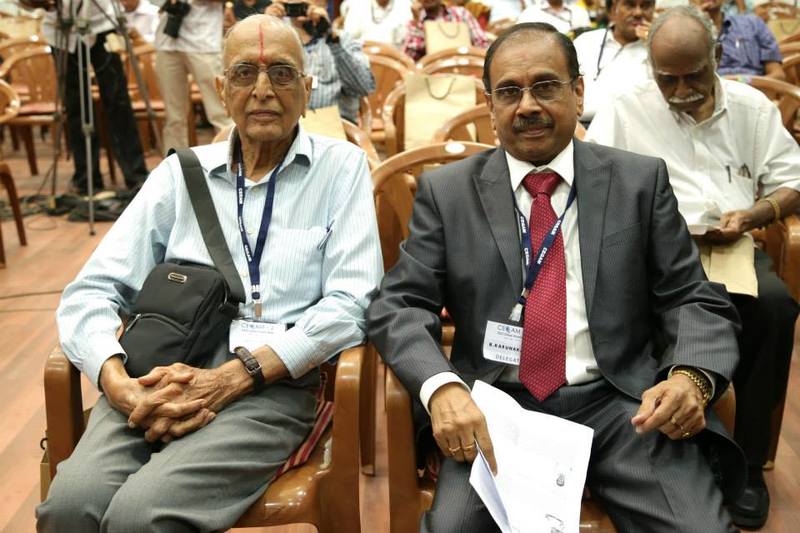 From people who left campus just last year to those who had graduated before Independence, CEGAM 2.0 saw the confluence of five different generations under one roof. Meet our senior-most alumnus at the meet, Mr. R. Padmanabhan, of the 1943 batch. An honors student of electrical engineering, Mr. Padmanabhan went on to have an accomplished career with Tata Steel. He has been recognised as a Chartered Engineer, and bestowed with the Fellowship of the IEI, the most-reputed grade of Corporate Membership.
How was college during the pre-Independence days?
College life back then was very pleasant. The very concept of ragging was non-existent. We spent a good deal of time surveying the Kottur tank. I remember Dr.Sukumaran - a professor of the Electrical Engi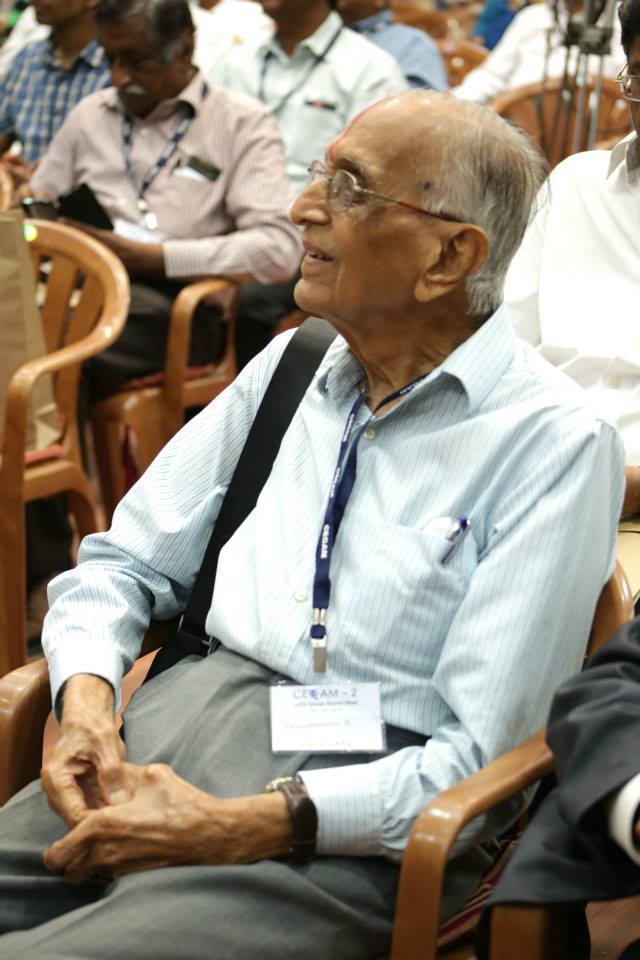 neering department - even now. He was the force behind the construction of the EEE lab, and his photo still hangs on its walls. I was happy to be one of the first people in there.
How did the Freedom Struggle impact college life?
"One particularly strong memory I have is of the year 1942 when, following Mahatma Gandhi's arrest for launching the Quit India Movement, we wanted to boycott classes in college. Dr. K.C.Chacko, the then-dean of CEG, refused. We hence had to march to his house. Though he got scared and called the police, they could only arrest political leaders and insurgents - not students engaging in a peaceful procession. The police then had to retreat, and we got the holiday we wanted ! " he chuckles.
What changes do you see in campus, from the 1940s?
"Most of the essential things we associate this college with, remained unchanged. The Red Building still stands tall. The Dome is still there. The changes I see, are in the growth of the campus - both in size and identity. It has transitioned from CEG to Anna University. It now includes two other colleges in addition to CEG. Those are all."
How did your career shape up after CEG?
"I started with Tata Steel, and retired from the same company as Director of Projects in 1983," he says. His love for the work he does is evident from the fact that he has served as a consultant even after his retirement : "I was then technical advisor to several companies, such as M.N Dastur and Siscol."
Walking down memory lane, as he says, "Even today, I'm really proud that I'm a Guindy Engineering student", eyes lighting up at memories of the place he studied in over 70 years ago, it is difficult to not choke up a little.