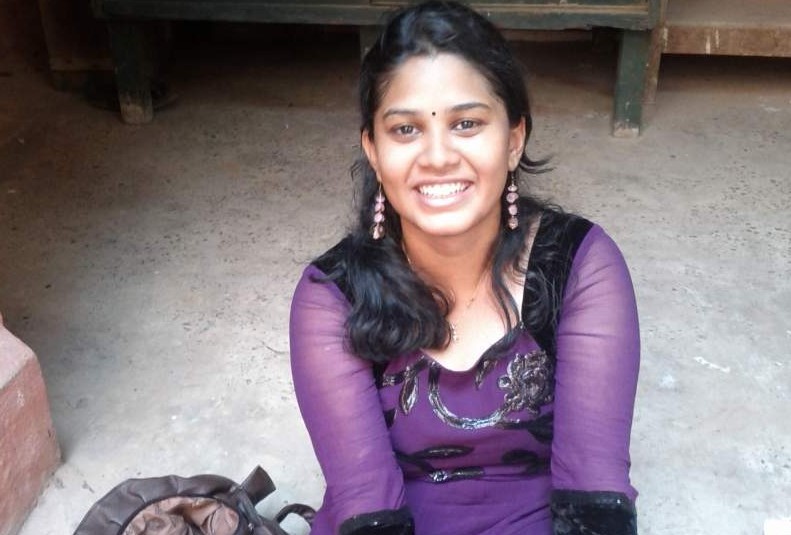 A 2012 alumnus with a BE Computer Science degree, Vandana Raj maintained a CGPA of 9.4 and still made a bold decision to not sit for placements. Rather, she decided to take a year off to prepare for the UPSC exam. Being offered the post of Asst. Commissioner in the Indian Revenue Service, she decides to take another shot trying better and even harder for the Administrative service. When we contacted her for a phone interview, she was more than happy to answer my questions earnestly. Not for a moment there was a surge of pride in the voice, it went on more like a senior-junior convo. Out of respect and admiration, I ended up addressing her as Ma'am every time. Here is an excerpt from the interview about cracking the Civil Services.
Civil Services examination is tough to crack in a single attempt. Share your experience/thoughts on that..
Yes, that is true. Understanding the approach towards this exam is crucial, which can be obtained only with right guidance and support. Knowing what not to read is more important that what to read, given the vast syllabus and the needed depth of understanding.
Did you have a family member in the Civil Services domain to guide you? Who was your mentor? How were you inspired?
No, I had no family member in the Civil Services. I was inspired by my neighbour Late Shri. S.Sripall, retired DGP, Tamil Nadu. He was a man of impeccable integrity, compassion and courage. He used to patiently narrate his experiences in the service, to a novice like me. I listened in awe and reverence. Apart from the heroic tales, his empathetic approach, ready-to-help nature and humility have always inspired me.
Having graduated from CEG - a premier institution for engineering, what made you want to get into the Civil Services?
Graduating from a top college does tempt you with a lucrative job offer. However, it cannot be a long term motivator. I felt this career, apart from satisfying my needs, also helped me become a useful part of the society. It is this quest for meaning and purpose in life, that led me here.
How was this decision supported by your family?
My family has been the pillar of support for me. The Civil Service examination is a long and well spaced-out process, demanding great level of patience and commitment. There are bound to be many excruciating moments. You need to overcome peer-pressure and self-doubts. You are also required to make few compromises in social life. At these times, family can be one's best support system. I am glad and truly blessed to have had them beside me.
When did you begin preparation for the examination?
I started preparing from my final year of college. I enrolled with Prabha IAS Academy in Chennai(preliminary stage) and Vajiram and Aspire IAS in Delhi(Mains stage). Websites like insightsonindia.com, mrunal.org, idsa.in and pib.nic.in were very useful in my preparation.
In your final year, how did you juggle placements and UPSC preparation?
Well, strangely enough, I didn't take up placements. Some called me over-confident, some called me naive. To me, I was pretty sure of what I wanted to do. Furthermore, I did not want to unnecessarily seize someone else's opportunity to prove my self-worth.
There may be many challenges on the way, but never give up. Love what you are doing. Never crib, it does not make things any better.
To what extent do grades obtained in school or college affect one's chances?
They have absolutely no relation. They neither help you nor pull you down. It is sufficient to the extent of having a degree beside your name.
Tell us about your preparation strategy.
The exam occurs in 3 stages - Preliminary, Mains and Interview. For all the 3 stages, one needs to have a thorough knowledge of the syllabus, past question papers and relevant books. For Preliminary, an extensive study covering diverse topics is essential. For Mains however, an indepth understanding of the current issues is needed. And interview, confidence with clarity, is the key.

Is it necessary to be strong in G.K. before starting preparation?
Well, by GK if you mean, factual, memory based knowledge - those days have gone by. Questions like the longest river, the tastiest water are not tested anymore. But by GK, if you mean, a well rounded personality, aware of the things happening around and curious to learn new things, then yes it is! And it is not necessary that one possesses such attributes before the preparation - it is a part of the preparation.
What were some of the motivating factors that kept you focused during your preparation?
Well, during the preparation I realised that no motivation is enough unless it comes from within. I tried collecting inspiring quotes and sticking them all over. It never worked, beyond a few minutes! So I think, one needs to motivate oneself. I try to write when I am feeling low. At other times, I talk to my mother.
How was your final interview? Could you tell us a little about your experience
My interview was very exciting, to say the least. The panel was headed by an Indian Foreign Service officer - Shri. Manbir Singh. The seasoned diplomat that he is, he was extremely cordial and supportive. Questions ranged from my academic background to the national and international events in the past week. The questions were deliberately current affairs oriented, to check spontaneity and perception. Few questions were - Why should India be given the permanent membership in UNSC, Indo-Pak recent standoff, shut down of Hindustan Motors & Ambassador cars, Cross media holdings, Badaun rape case, corruption etc.
The questions were deliberately current affairs oriented, to check spontaneity and perception.
Which of the three services do you prefer, why?
I prefer the Indian Administrative Services - for the sheer diversity of job profile. It provides an opportunity to work both at the field level and at the policy level. The ability to have a positive impact on the lives of numerous people has been an inspiration.
About your time at CEG?
CEG gave me lots of exposure to the outside world. I was a regular participant of Kurukshetra from 2010 (Projects team), 2011(Media Team) and finally a K!ore member in 2012. As the class representative for a year, I gained many skills of coordination, initiative and leadership. The German classes in my second year, were lots of fun. I was also a part of the Guindy Times. I enjoyed every moment being the Student Editor. Theme based articles on Chennai and Movies were my personal favourites. It was an outlet for creative energy, far away from the world of numbers and programs of Computer Science engineering.
I enjoyed every moment being the Student Editor. Theme based articles on Chennai and Movies were my personal favourites.
Your message to the future Civil Services exam aspirants...
This exam is a ready recipe of 3 ingredients - Patience, Hardwork and Consistency. Add some salt of curiosity and little sweet of compassion. Garnish it with few smiles(positive energy) and passion. And it is ready to serve! To all aspirants and non-aspirants – follow your heart. There may be many challenges on the way, but never give up. Love what you are doing. Never crib, it does not make things any better. Be of some use, to the people around you. Help, trust and love - unconditionally.