Super star Rajinikanth is back after 4 years (Kochadaiyaan was a performance capture) teaming up with K.S.Ravikumar. The duo gave us memorable blockbusters like Padayappa and Muthu. Since it happened to release on Thalaivar's Birthday, fans expected a dual bonanza.

PLOT
Lingeshwaran(Rajini) is a thief and Lakshmi(Anushka), who is a reporter repeatedly pesters Lingaa to come to her hometown Solaiyur for doing an important task. Incidentally, Solaiyur is where Lingaa's grandfather Raja Lingeshwaran(Rajini again) lived. But Lingaa hates his grandfather because, although he was a maharaja he didn't keep any assets for his family to lead a luxurious life making them live in poor conditions ultimately forcing Lingaa to become a thief. However, circumstances force Lingaa to go to Solaiyur and there he discovers the truth about his grandfather. What happens next?? See Thalaivar in action.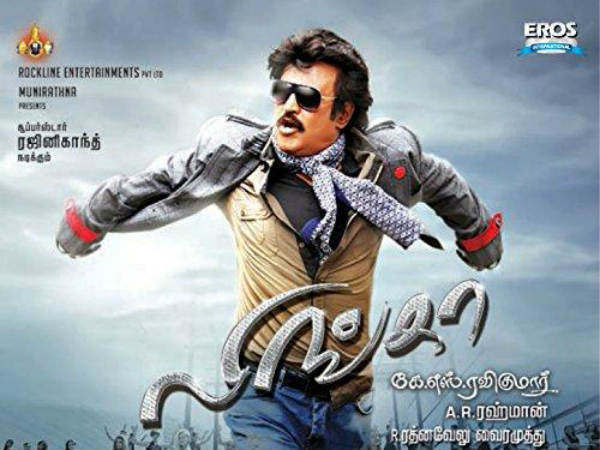 ANALYSIS
Well, we don't have any qualification to criticize great people like Rajinikanth, Rahman or Ravikumar. But then Lingaa could have been a much better film. The story is very ordinary and the direction is also not top notch. One wonders if it's the same director who gave us so many awesome and gripping movies like Padayappa, Villain and Panchathanthiram. A.R.Rahman's music is quite ordinary and there are no memorable BGM's too. This is a very rare thing, considering the fact that he gave some awesome albums this year like I, Kaaviya thalaivan and Kochadayaan. Cinematography by Rathnavelu is very good. Coming to the acting, Rajinikanth carries the entire film serving as the backbone and he gives a good performance. His role as Raja Lingeshwaran especially stands out. Santhanam's one liners and the comic timing of the grandson Lingaa Rajini are entertaining. Karunakaran's talent is wasted. Anushka and Sonakshi do a decent job given that there was not much scope for them to perfom. The supporting actors are good and the highlight of the film is the flashback sequence. "En mannava", "Indiane Vaa" and "Mona Gasolina" are the pick of the album and the first 2 songs are picturised very well. The inspirational dialogues combined with the awesome voice of Rajini guarantees goosebumps and Thalaivar once again gives good messages for leading a happy life through his dialogues. The metaphor of having a birthday celeberation for Rajini within the film is a superb idea. The most important things for a Rajini film are the intro scene and interval finish, both are strictly average in this film and the climax was a huge letdown.
It's indeed a great thing to finish a Rajini movie within six months, but they could have taken their own time and given us a more quality product. Lingaa doesn't produce that awesome feel you get after watching Rajini movies like Padayappa, Sivaji and Endhiran. Overall it's a movie to watch just once, only for Thalaivar, the man who at this age still continues to entertain us and rule our hearts. Our beloved Superstar once said "Kanna! Vilundha elundharikkaama irukka naan yaanai illai kudhirai". He will bounce back with a movie like Endhiran or Baasha very soon like a boss and we always love him irrespective of how good or bad his films are, won't we?

Rating:- 2.5/5.