"Kya re, setting ah. Vengaimavan othailanikka. Dhilluiruntha mothama vangaila."- Rajinikanth is back with his panache, swag and charisma. Kaala, one of the most anticipated movies of the year, released on June 7th with fans flooding into theatres to watch Superstar Rajinikanth in his newest venture.
Kaala has a well-constructed storyline. Karikaalan aka Kaala is the son of Vengaiyan, who fights for his people's land. Kaala is perceived as the one who protects their land and people from danger. He is a well-established don who people worship. However, how Kaala rose to stardom and reverence is not explained.
The movie takes place in Dharavi- a slum in Mumbai. All three hours of the movie revolves around how the slum is disregarded by the government officials and how Kaala retains Dharavi without exploiting the inmates' rights, land and facilities. Kaala's family members add a warm touch to the movie, especially Kaala's wife Selvi. Her innocent romance and timely jokes are brilliant. She is the only one Kaala is afraid of(in a sweet way, obviously). Samudrakani plays an exceptional role as "Jigri Dhosth of Karikaalan" (as introduced by Kaala). The character is very different from the ones we saw in Appa, Thondan or Nadodigal. He is not the usual well-informed, know-it-all figure here. Rather, he's an alcoholic who is into social media and best friend to Kaala and his family.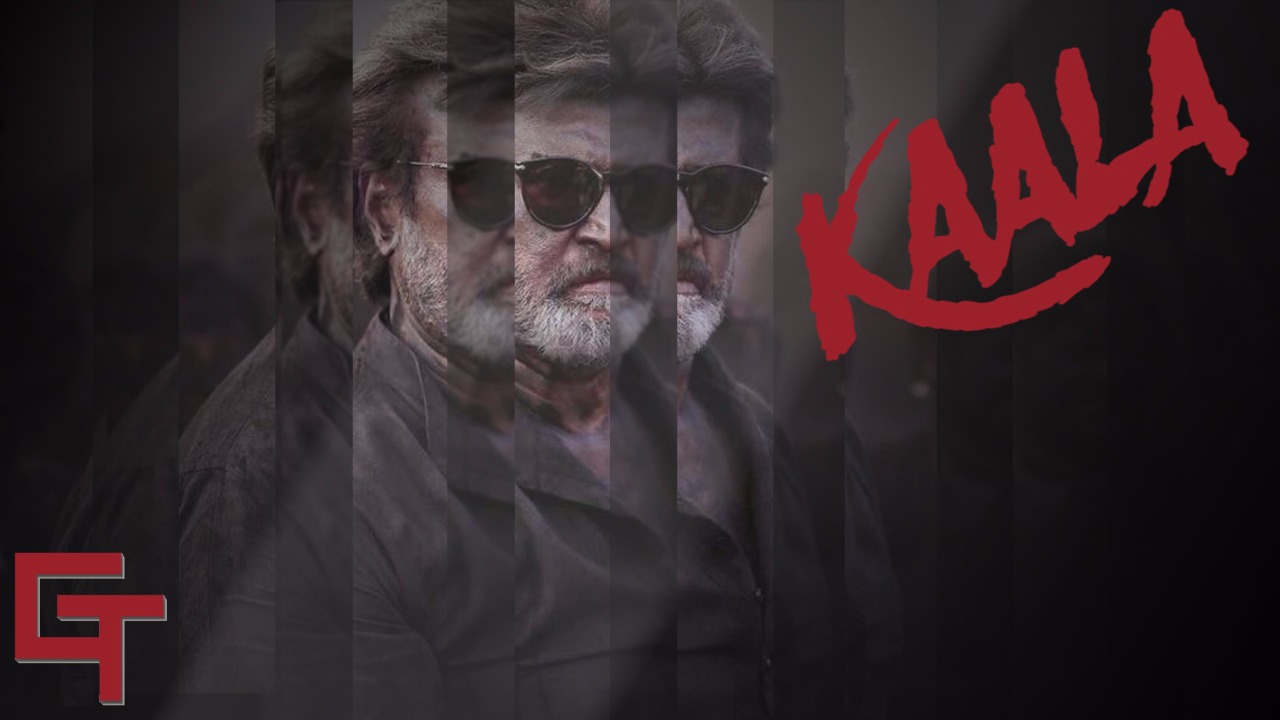 A movie becomes a great watch when the narration is gripping on a focused plot and that describes Kaala. The first half of the movie is slow paced compared to the rest. The villain comes into picture only in the second half to create havoc and despair. It is utterly dismal to watch those people get beaten up for demanding their rights. The corruption among political leaders is clear as they influence policemen and builders who brainwash the unsuspecting residents of Dharavi.
As for the supporting characters, I personally liked Puyal (played by Anjali Patil), Kaala's to-be daughter-in-law. She is a bold girl who doesn't think twice to raise her voice for the welfare of the public. Her spontaneity and daring attitude is to be greatly appreciated. However, just as we begin admiring her, she is attacked and humiliated by a bunch of policemen as punishment for her forwardness, highlighting the sad truth of how women are treated and silenced by brutal methods as depicted in the scene.
The dialogues are perfectly timed, well-crafted and thought provoking. Santhosh Narayan's work created the "mass "effect for a typical Rajini movie we all love and expect. It is worth noting that the movie draws from Ramayana throughout the narration. However few scenes seemed unnecessary and the climax ended with mere narration rather than presenting it on screen which didn't give a fitting closure for the movie. The final song depicts a colorful celebration like Holi using black for Kaala and blue to signify the blue-collar jobs of the residents of Dharavi. The movie's a good watch if you are a fan of drama. You can't expect the stylish superstar with a one-man army, instead, you get a practical, experienced and powerful person who believes in unity and people's strength to make an impact in this biased country. Kaala Karikaalan is not the star of the story rather it is the people who live in Mumbai's bustling slum.