As Kurukshetra is fast approaching, we went to have a small chat with the various organizing teams. It was a mediocre noon with the sun shining on our faces when we walked towards our very own CTF to get a glimpse of the heroes in action and get some titbits about k! '16.
GUEST LECTURES [interview by Apoorva NP Kumar, 1st year, CSE]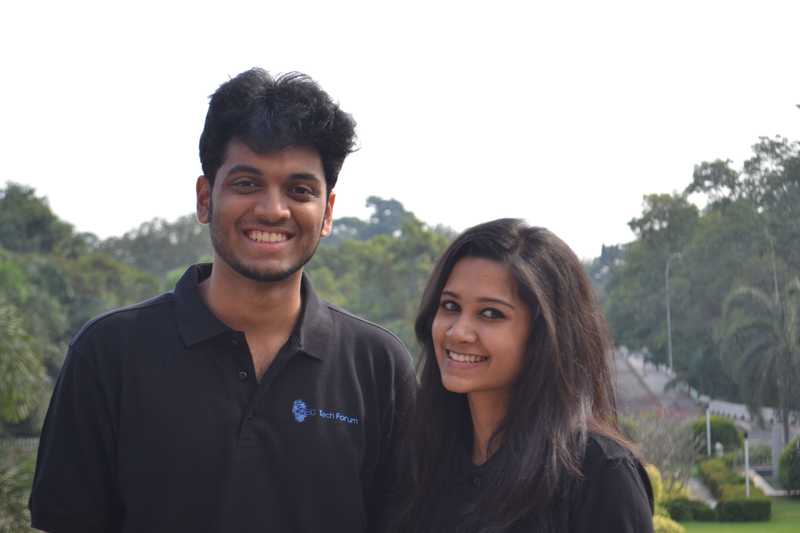 Excerpts from the interview with Sairam Kumar, Guest lectures k!ore member.
What are the day to day responsibilities as a k!ore member?
To inspire juniors is our main responsibility. We try to bring prominent personalities, do events and workshops, for the juniors to learn so that they get inspired to step into our shoes when we graduate.
How importanat are Guest Lectures to a technical symposium like Kurukshetra?
At the end of the day, Guest Lectures are supposed to inspire audience, whether in the technical field or entrepreneurial field. They should inspire us to go on a path which is generally not taken.
What are the challenges do you face in getting prominent people from different fields to give guest lectures for Kurukshetra?
Each of them, when they come to CEG, they expect something. We have to call these speakers, three-four months in advance as they have really tight schedules and we also have to keep reminding them.
Especially, owing to the Chennai floods, we changed Kurkshetra's dates just a month and a half back. So, in such a short period, for these many people to come is a pretty big thing.
How do you choose whom to call?
We look at three-four domains in specific: Entrepreneurship, Science, Technology and Management. We try to find overlapping domains as well and call people from each one of them.
Any tit bits about the speakers of this year?
We have a good array of speakers this time. We have one CEO and one COO from Management sector. We also have speakers from the field of Science and outer space and a couple of people from Entrepreneurship sector as well. We have Mr. Arjun Shetty, an alumnus of our college, who is the CEO of Bank Bazaar for guest lecture on the last day.
What can we expect from the guest lectures of Kurukshetra'16?
It will be fun and exciting. It will definitely tell us different stories about different people from various walks of life and their success. It will certainly inspire and motivate us to take a path of our own.
One last question, if there is an award for the best k!ore team, who do you think deserves it?
Kurukshetra is absolutely a combined effort of all k!ore team members. So, I don't think there can be only one team which deserves it.
WORKSHOPS [interview by Shrishruthi, 1st Year, CSE]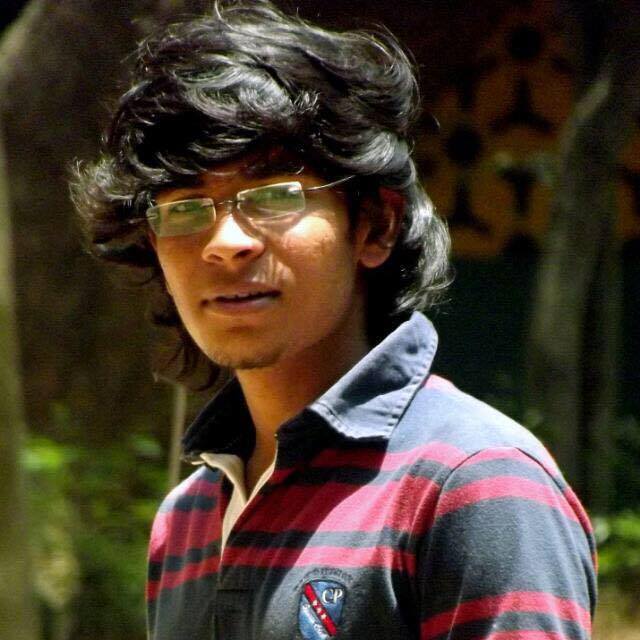 Being the k!ore member of the Workshops team, Sanjay is no less busy. On questioning him about the work one has to do as a k!ore member, he says "Workshops team is one team that has to start its work very early. Right from getting companies, bringing lectures, asking permission, the challenges that we face and our team's work is pretty hectic".
What is the most satisfying aspect of being a k!ore member?
It is the experience that we gain. Personally having a desire to be an entrepreneur, being an organizer in Kurukshetra is one of the best ways to learn the necessary qualities. Our team faces failure everyday, which in turn improves our teamwork, mental health and self-confidence.
How are the workshops in k!16 different from the previous editions?
The Workshops we have this year are different from the previous editions of Kurukshetra because of their nature. Every workshop (totally nine) is the first of its kind and has some eminent personalities as guest lecturers or a branded company as the host. Workshops like creative coding and growth hacking are totally unique.
Which workshop has received the maximum response?
Samsung's Virtual Reality has attracted many, ESRI's Connective Convergence being the next. With almost five workshop registrations closed, its time to hurry up and register yourself to catch a glimpse of the glorious Kurukshetra and to put the nuts and bolts in your brain into some good action.
Why do we have a workshop for school students?
CEG is one of the top Engineering colleges of our state. Naturally, the motive behind conducting a workshop for school students is to give them an insight into the outside world beyond textbooks.
Why aren't the workshops free for CEG students?
"People never realize the value of something that is offered free."
XCEED/K!ARNIVAL [interview by Madhuvanti Saravanan, 1st year, ECE]
As I approached CTF to talk to Rahul, about K!arnival and Xceed of Kurukshetra '16, I came t realize that he was rushing for the interview amidst all his work. After exactly 10 minutes, he showed up, with an extremely blistering mind.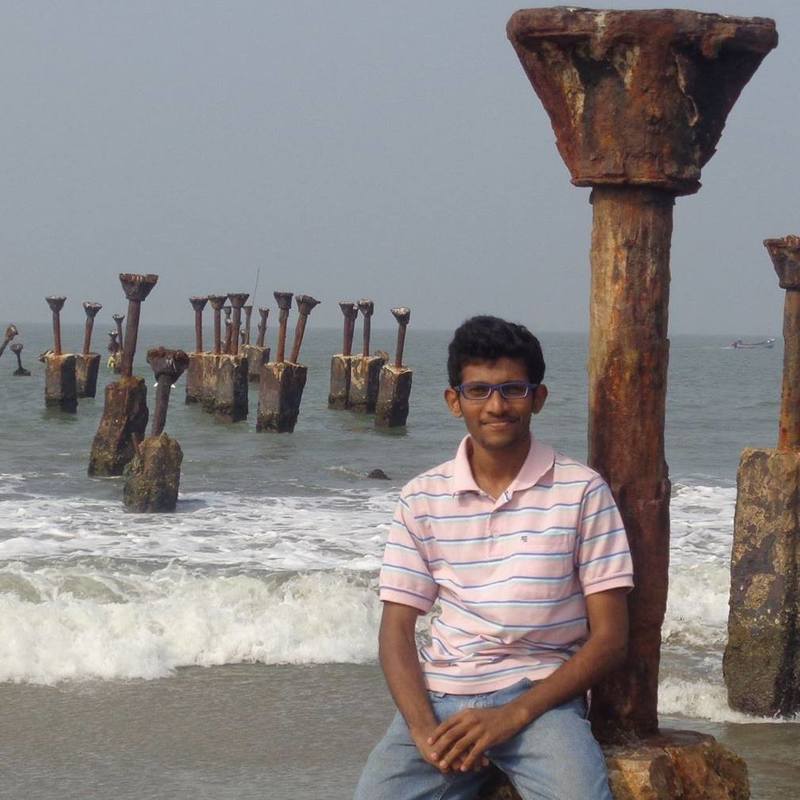 Kurukshetra is a technology based event. How did the concept of games and entertainment come into the picture?
Well, this year, the idea is to make participants learn even from k!arnivals. We have three different exhibitions. For instance, in the 3D printing workshop, they will get to know the working process and there will be a live demonstration. The participants can also bring their own 3D models and they will get to do it individually as a signature event of this year. This is the first time in k!arnival that we are conducting workshops. Another one is the Rubik's cube workshop which will have a World Record holder teaching us the various tricks involved which is free for everyone. Next, the Caricature workshop by Mr. G. Gujjarappa and lastly, the Photography workshop by Miriam Sushmitha.
How can one make k!16 useful to his/herself?
During Kurukshetra, we face two types of crowds: one, those who come to learn and two, those who come to just see and enjoy. This year's k!arnival will attract both of these. Like the Laser Tag which is fun oriented, there is an augmented reality event which will be synonymous to the Super Mario game. It is a one-day event on 18th February in which you can win coupons. This event will be free for all participants. We also have a Virtual reality exhibition. We are also planning an interaction with Mr. Srivatsan Jayasankar, the CEO of DreamWare Technologies. So basically this year Jyothikrishnan and I have focused on more learning experience from all the workshops.
There already exists a domain for Workshop and k!arnival again has workshops. So how different is it from the other?
There are things, like the Rubik's Cube which everyone wants to learn but no one takes an effort towards them or they don't know where to start. But during the k!arnival workshops, there is automatically a drive to learn them when taught by professionals.
What is the reason behind Xceed?
Xceed was initially started as a promotion technique. But later, it became an awareness program to spread knowledge beyond the event itself.
Why do we have Xceed only in specific cities?
The plan is to create a sample of Kurukshetra in places where it is not feasible for students to come to CEG and enjoy the event. That is why we have selected top notch colleges in places like Ahmedabad, Hyderabad and Bangalore and conducted Xceed to give them a feel of what Kurukshetra is all about.
How does it feel to be a k!ore member?
I think this is the best thing that could have ever happened to me in these 4 years. The best aspect of working in CTF is you get to meet and interact with the best brains of the campus, who will share their experience and knowledge. It taught me to analyse and handle problems in a better way. If k!arnival becomes a success then credit goes to CTF because every team has helped in every step of mine.​
​EVENTS [Interview by Gayatri, 1 year, CSE]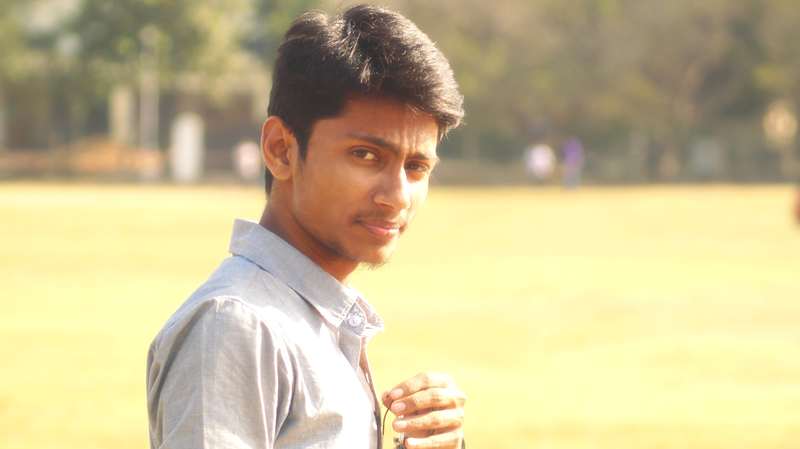 Kurukshetra is always known for its brain teasing events. This year Kurukshetra's Events team have come up with many new events which are really amazing and technical. Rahul, one of the Events K!ore member tells us what actually goes in the Events team.
How do you manage these wide range of events?
We maintain a database and we document everything. Every little transaction is recorded.We look after the section in which we are interested. We make a schedule of all the events. We split the work so such a humongous task won't be too cumbersome.
How is the atmosphere in CTF now-a-days?
This year, there's a good atmosphere in CTF because of our prior planning.Everyone is on friendly terms and this helps us get our work done quickly. We're well organized this year, so most of the work is stress free.
How is K!16 events different from the previous editions?
There are a lot of new events this year. We are going to give a new experience to the participants with this edition of kurukshetra. We try to ensure that the events are up-to-date. We have incorporated trending topics this time. Our main aim is to just keep the participants engaged.
What are the new events this year?
There are lots of new events this year like k! wallet, Ninja coding, etc. In k! wallet, students can participate as business teams and can gain an insight on stock marketing. In Ninja coding, participants are asked to code for 20 minutes and then they can go play games so that they can feel relaxed. We have highlighted all our new events in the k! website.
How can freshers make the best use of events?
As a fresher,participate in the volunteering activities, by which you can learn what is happening in events and how to organize an event. Participate in the events and learn something to be a better participant in the upcoming years.Try to gain some knowledge about the events or just be part of the audience to know more about k!
How do you manage between CTF and Academics?
Everyone is having their own way of balancing things.We basically list out the things that we need to do in the upcoming weeks. Prior planning is the major key that we always use.
How do you organize an event?
We do everything as a team. We don't ask the organizers to do everything on their own. We ask them to come up with new ideas and we help develop their ideas.
Which event do you think will have the most number of participants?
Based on the mentality of a common man, we think that we have a lots of participants in General, Management and Online events because these events do not need any preparations. These three events may have large number of participants.
What is your advice to students who want to participate in K!16?
Be frank and be open. Use your own ideas and be what you are.Make the best use of K!16 events and be a good participant.
The Guindy Times wishes all the teams success in k!16.