An indie film is a feature or short film that is produced outside the major film studio system, in addition to being produced and distributed by independent entertainment companies. When you watch an indie film, it doesn't feel like you're watching a mainstream, big-budget, blockbuster film; it feels more like a camera is being placed in front of real, ordinary people, stripped of the glitz and glamour. And we as the audience get to witness a slice of their lives. The characters in indie films tend to be more raw and realistic, and the narrative is, more often than not, unconventional. These films often have an artistic and personal touch since they are set in an everyday reality, as opposed to being set in the distant future or past.
If you're interested in exploring this niche, here's a selection of five Indie films curated just for you!
1) The Florida Project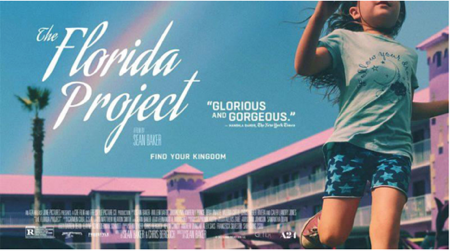 Genre: Drama/ Comedy-Drama
This Oscar-nominated film (directed by Sean Baker, and starring Willem Dafoe and child actor Brooklynn Prince) shows us how two drastically different worlds can be just a road apart. The film follows the lives of three children growing up in a cheap motel in Orlando, being raised in poverty by their families who are unable to afford permanent housing, only six miles away from the happiest place in the world: Disney World. Though the characters may be fictional, their stories are real. The film shows us that life isn't just limited to three acts and that in reality, there are no villains, just people trying to get by in their everyday lives.
2) The Farewell
Genre: Drama/ Comedy-Drama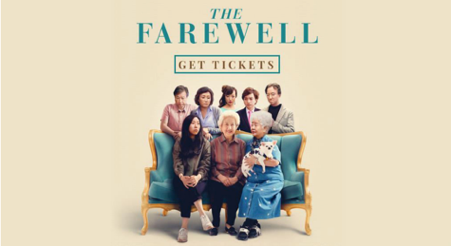 This Golden Globe-nominated drama directed by Lulu Wang, starring Awkwafina in the lead, is partly based on Wang's real-life experiences. The film follows the story of a Chinese-American family, who upon learning their grandmother has been diagnosed with cancer, decide not to tell the latter about it. They then decide to plan a wedding so the whole family can get together one last time. The film explores the main character, Billi's, moral dilemma between the American philosophy of being transparent and the Chinese one of taking on a loved one's emotional burden. As Billi's father puts perfectly in the movie, "That is essentially the difference between the East and the West. In the East, a person's life is a part of a whole - their family."
3) Searching
Genre: Mystery/ Thriller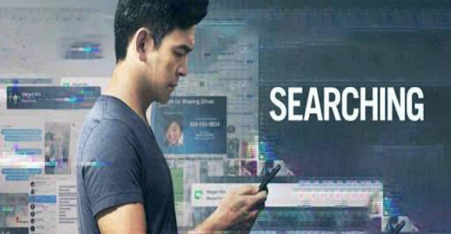 This Alfred P. Sloan Prize-winning film at the 2018 Sundance Film Festival was directed by Aneesh Chaganty of Indian origin. It stars John Cho and Debra Messing in the lead roles and follows the intense search of a father looking for his missing 16-year old daughter. The entire film unravels on phone screens and computers, as David (played by John Cho) tries to track his daughter through her online presence and social media handles. The film quickly turns out to be a fast-paced and engaging thriller that keeps the audience hooked in every step of the way. The film reflects on the strained relationship between a father and daughter and the ultimate disconnect caused by a world of over-connectivity.
4) Ladybird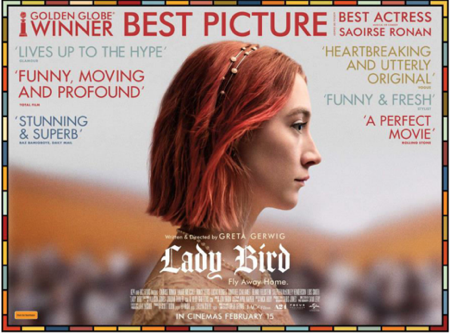 Genre: Drama/ Comedy
This film is an Oscar-nominated drama that was written and directed by Greta Gerwig and stars Saoirse Ronan, Laurie Metcalf and Timothée Chalamet. It follows the coming-of-age story of Ladybird, a high school senior who has a troubled relationship with her mother. The film highlights the tender emotional vulnerability one experiences while growing up, and the highs and lows of navigating the changing dynamic an individual has with the ones they love the most. The film shows us that although Ladybird's relationship with her mother is deeply flawed and far from perfect, their relationship is undoubtedly loving.
5) A Ghost Story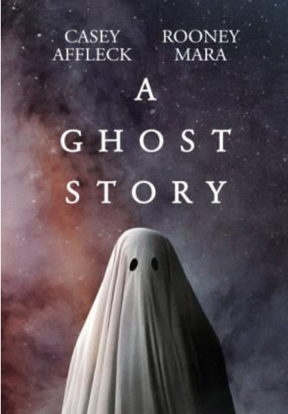 Genre: Drama/ Romance
This Sundance Film Festival nominee is directed by David Lowerey and stars Casey Affleck and Rooney Mara in leading roles. The film follows the journey of a man who upon dying becomes a ghost and remains attached to his house. The film reflects the impatience and disorientation the ghost feels, in a world where time defies measurement altogether. The film highlights the profound idea that everything in life is constantly changing and that the only thing constant in life is change itself.