The concept of "black holes" has never failed to captivate us, be it in movies like Interstellar or from the famous series like The Big Bang Theory anything with those few words catches our eyes. But what exactly are black holes, and do they really exist? K'16 takes the pleasure to introduce us to the man who can answer all this and take us to the world of black holes and the surrounding theory. A few excerpts from the enlightening interview:
What made you aspire towards research on black holes?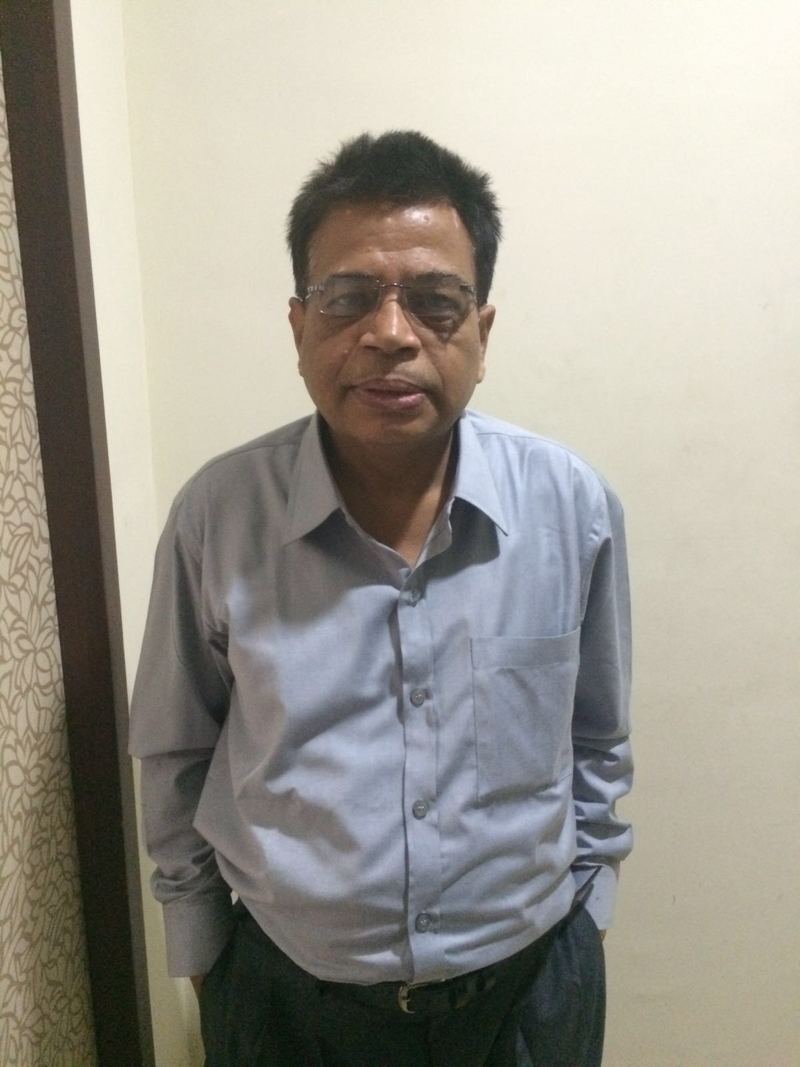 Initially, I started research work on "Cosmic gamma ray bursts" independently. While comparing them with Supernova bursts, it paved way to the concept of black holes. Studies revealed that the origin for the luminous bursts is the black holes which give out extreme amounts of radiation. But, I found that this was inconsistent as black holes trap everything, even light. My intuition urged me to solve the problem. That was the starting point for my paper on the non-existence of black holes.
How hard it was for you to wait for your theories to get accepted?
The theories are already accepted. Even if a villager publishes a research paper, if it is scientifically proven and correct, it is accepted. Science is not politics that is subjective. Unless someone proves a theory wrong, it is a scientific fact and hence it is well-established.
Stephen Hawking commented that there isn't a black hole "in the absolute sense", after your paper got published. How did that impact you?
When an Indian Astrophysicist puts forth evidence against a famous theory, it becomes an issue of discussion. Not only Professor Hawking but several eminent personalities in this field were obstinate to study my works. Much later, they understood the proof and changed their words. The world knows Stephen Hawking as a great legend yet he failed to agree with proven facts.
Tell us about your journey so far.
I was the first person in the world to submit a thesis on ultra energy gamma ray production from Cygnus x3. Unfortunately due to the wars in Kashmir, my thesis got delayed and I spent few years in the laser laboratory there. But at the same time I concentrated in my work on astrophysics, later submitted the thesis in 1994 at Mumbai. My first paper was published in 1995 and it was cited by Lord Martin Rees. I was the first person from India give an oral presentation at the conference held on gammy ray burst at Huntsville, Alabama. In 2002 I was selected as NASA senior research associate. It was a prestigious designation but I was unable to work there due to various reasons. For the past five years I have been working in cosmology.
The Black hole is a subject of fascination, thanks to the sci-fi movies. What is your opinion in this issue of projecting unproven scientific concepts as true ones in the movies?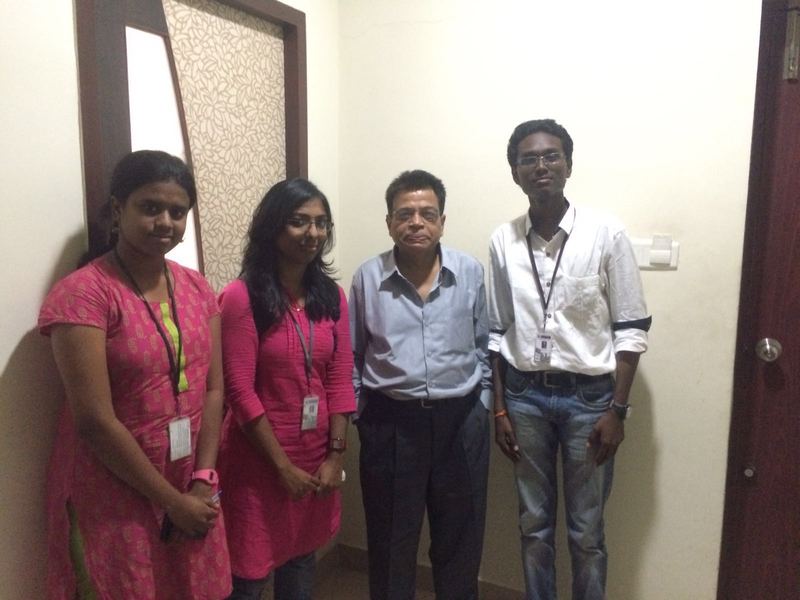 Film makers are just commercializing things and now it has reached the extreme state. They use subjects like cosmology, Big Bang , black hole, interstellar travel, etc just to draw people's attention and exploit them to sell out physics .Science is very fundamental and it cannot be conveyed by the media. They glamorize things and teach wrong physics.
A few lines about your academic life.
To be frank I was not interested in the usual syllabus and normal physics from my school days. I did my schooling from Uttarpara Government High school, a Bengali medium school and was a mediocre in my academics. But I managed to work hard and tried scoring more marks to get admission in the top colleges, but that didn't happen. My teachers from both college and school were the reason behind my rooting into physics.
You are a person who constantly keeps himself in touch with students. Is there any significant memory that you would like to share with us?
I once met a girl from IIT Kharagpur who was really passionate about Astrophysics. She wanted to pursue her career in it. Being a girl from an engineering background I advised her it will be challenging unless she is so sure that astrophysics is what her heart longs for. That is the one thing which I would like to convey to any engineering student. If you have the fire and a clear vision, Astrophysics is one the most exuberating fields to work in.
What should a person do if she/he is interested in research in this domain?
To pursue something, be it anything for that matter interest isn't the only thing needed. Go about with the stuff you are interested only when you are sure that you have enough knowledge on it. "Solid content" on the subject matter is the first thing I would suggest to be improved on by anyone who wants to pursue research on this domain. When you check yourself and get to know its only interest that is present it sure means you have a long way from starting research.
How does it feel to be a part of kurukshetra'16?
It's overwhelming to be a part of Kurukshetra. I had cancelled my other works to make sure I visit the college and be a part of the event for its legacy. The college is much more beautiful than expected with its people. The K! Team have been very kind and remarkable with their work. On Anna University I would say is a blessing for every student who got the opportunity to study in this prestigious institution. I did a walk with my friend here and found this place is amazing in every aspect.
Any message for your young followers?
Students have been very welcoming, decent and polite (and he introduces us to his second year friend from our campus and both have an excellent relationship). Having spent all my years in North India I personally feel students from the Southern region happen to be humble and admirable. I wait to see and speak to them this evening and wish every one of them best of luck in all their endeavours.