The dream destination of B-school aspirants across the country, IIM-Ahmedabad is as tough to get into, as it is famous. Gulsar Ahamed, a 2014 CEG-passout from the Department of Mechanical Engineering, College of Engineering, Guindy, is currently pursuing his second year there. He takes time off his packed schedule to shed some light on what it takes to make it to the pinnacle :
Was IIM-A a natural choice because of its rankings, or did you have other reasons ?
Without a doubt, IIM-A is the best B-school in our country. The only confusion I had was between IIM-Ahmedabad and IIM-Bangalore, because of the proximity of Bangalore to my hometown. However, I finally chose IIM-A, because it is the best place to learn diplomatic finesse.
Why did you shift from engineering to management ?
It was during college that I realized my dexterity. I discoverd my adroitness in problem solving, analytical and people skills and made my decision to pursue a career in management.
How can one maintain a balance between college studies and CAT preparation?
Time management is key to unlocking the doors of success. If one doesn't waste time on trivial things, life at Anna provides abundant time to prepare for other competitive exams. In fact, one also finds time to pursue one's hobbies, along with academics and rigorous prep.
When should an IIM aspirant start preparing if he/she wants to get into the top IIMs?
Ideally, eight to nine months of focused preparations should suffice. But considering the workload given by our University, one-and-a-half years would be perfect to land in a prestigious institution.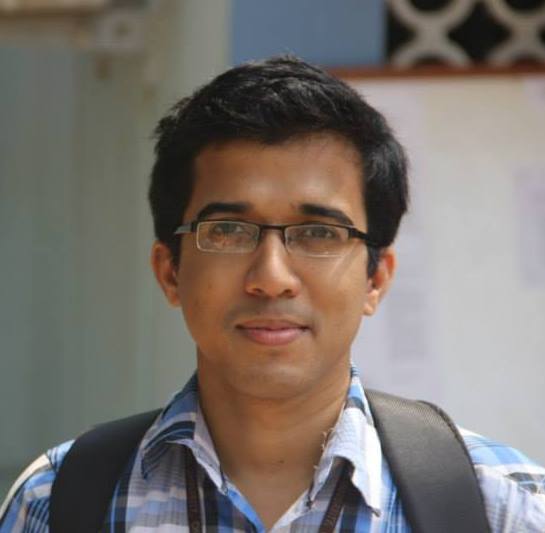 How important is coaching from training centers ?
On a scale of 1-10, I would rate it an eight. Training centers provide guidance on both what to learn and how to best learn it, steering us towards our goal. These training centers are hubs where people with similar targets interact. This gives a positive vibrant energy during the preparation which acts as a driving force towards excellence.
How much time should one dedicate on a daily basis for CAT preparations?
The number of hours required depends on the individual's capabilities. I started my prep from my 2nd semester, and invested a fair number of hours regularly for preparation.
What were the difficulties you faced while preparing and how did you overcome it?
The English section of the CAT was quite arduous. To improve my language skills I used to read the daily editorial of 5 - 6 English Newspapers.
What weightage is allotted to extra-curricular activities during admissions ?
As far as IIM-A is concerned, selection procedure is primarily based on academics. But the other IIMs do consider proficiency in other extra–curricular and co-curricular activities.
How important is one's GPA ?
GPA is given weightage all through the programme, right from the selection to the recruitment stage. Every thing you have done till date counts during the recruitments. 10th and 12th marks are important too.
Few words on life at IIM-A ?
Quoting Harsha Bhogle, "If you survive the first year at IIM-A, you can survive anywhere under the skies". The first year at IIM-A will transform you as a person - so much so that you'll find it difficult to remember who you were before that year. Hectic is an understatement for life here, but the experience makes one realize that the years of toil to get here was worth it.
Did being from Anna University benefit you in anyway during the entire process ?
Yes, the CEG brand name is always recognized throughout the IIM life .
What were your most memorable experiences here at Anna University ?
Attending various events like math puzzles and quizzes in colleges around the city, with my team The Defenders - comprising of myself, Mohit Bagde and Masood - were the best memories of my college life.
We thank Gulsar for his insights, and wish him the very best for his final year at IIM-A.
Watch this space for more B-school updates !