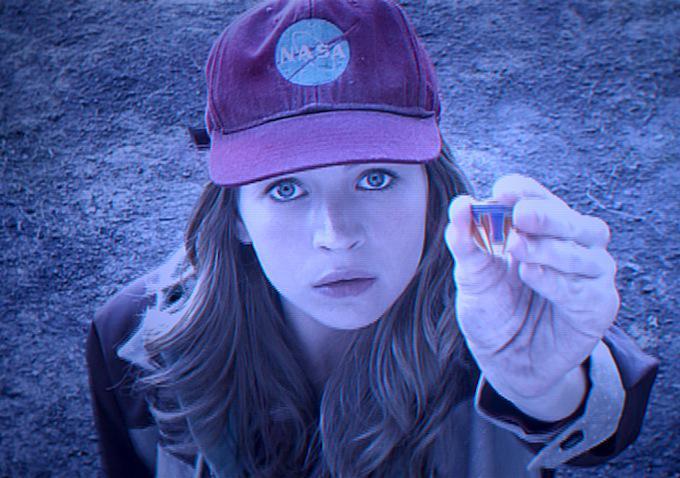 Cast:
George Clooney, Britt Robertson, Raffey Cassidy
An overly-optimistic teenager heads out with a former child-genius on a mission to uncover secrets of a different dimension but she gets something altogether different from what she bargained for.
The good parts
It's safe to say that Britt Robertson as Casey single handedly carries the whole movie forward. She has great comedic timing and delivers a solid performance.
To see Hugh Laurie play Governor Nix is convincing, but every role of his seems to resonate that in House, M.D. On the up-side,his monologue is one of the most moving parts of the film.
Disney has yet again made a movie depicting how mankind is heading toward ultimate chaos and something has to be done to change it. The message on how to change it though, is completely different this time around and is very inspirational.
The not-so-good parts
The average rating is because of the absolutely flat, cliche and boring first half (where I found myself cringing all the dialogues) is compensated by an outstanding second half. So the main downside of this movie is that the screenplay is uneven and clearly has the potential to be so much more.
Bear with the first half because the brilliant second half is worth it. Every human should see a
Brad Bird movie
( Remeber
Mission Impossible:Ghost Protocol
or
Ratatouile )
, but it's a tangled mess.
FACTS:
At the age of 14,Brad Bird sent Disney Animation a 15-minute short. Impressed , Bird was offered a mentor – the famous master animator Milt Kahl.
The real NASA launchpad at Cape Canaveral was used as a set in the film. The shoot was time wit the launch of the MAVEN probe to Mars.
The dress for the character Athena was typical for an 11-year-old in 1964, but under closer inspection is dyed to match her eyes with an overlay of a pattern based on the golden ratio, made out of algorithms and theorems, numbers and letters, which keeps repeating so the lines are not straight.
Britt Roberson says that George Clooney is a goof ball on set.
The film's budget is a whooping $190 million.